from 60

€

/night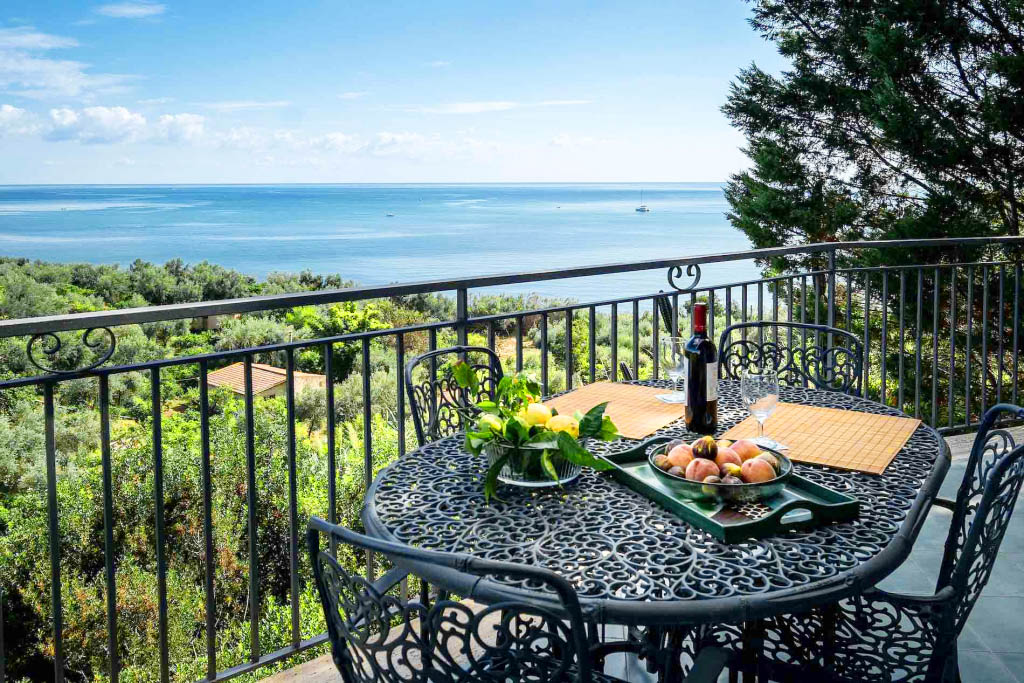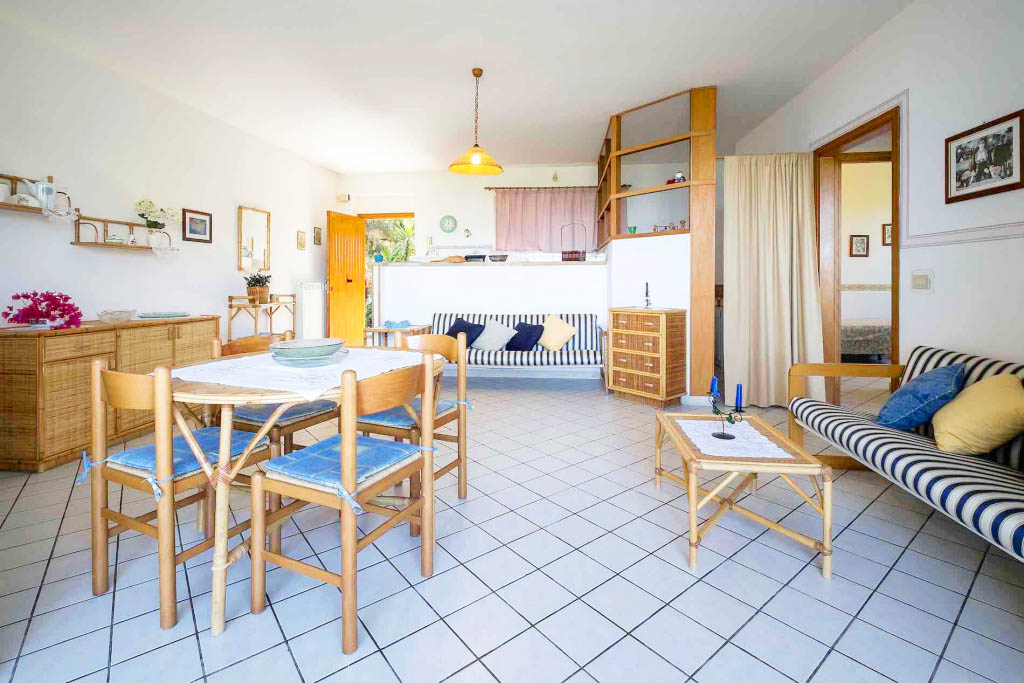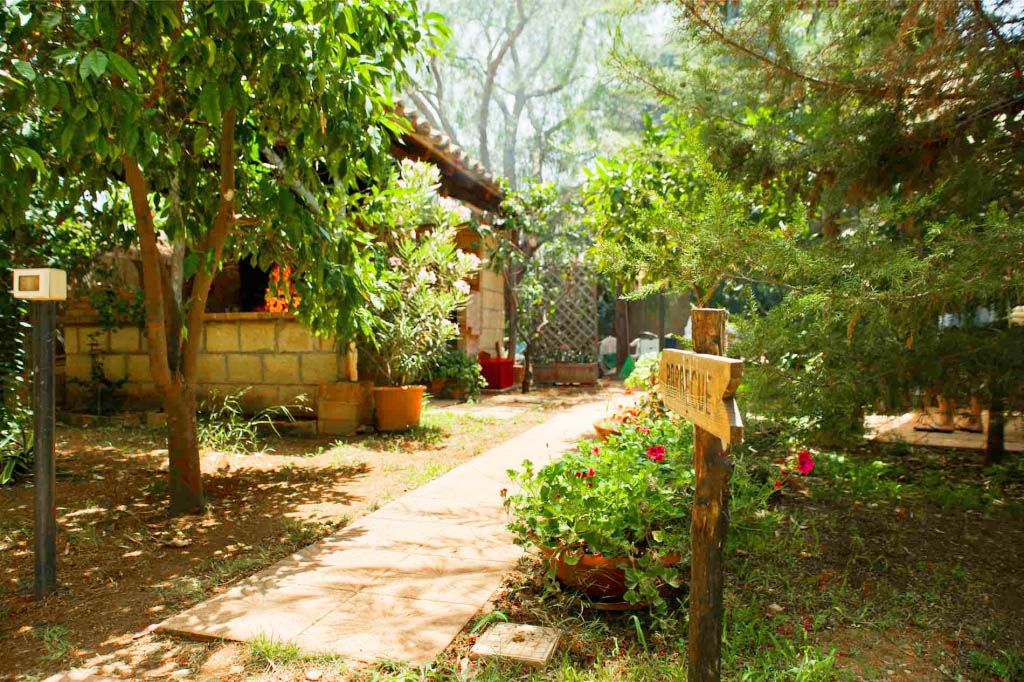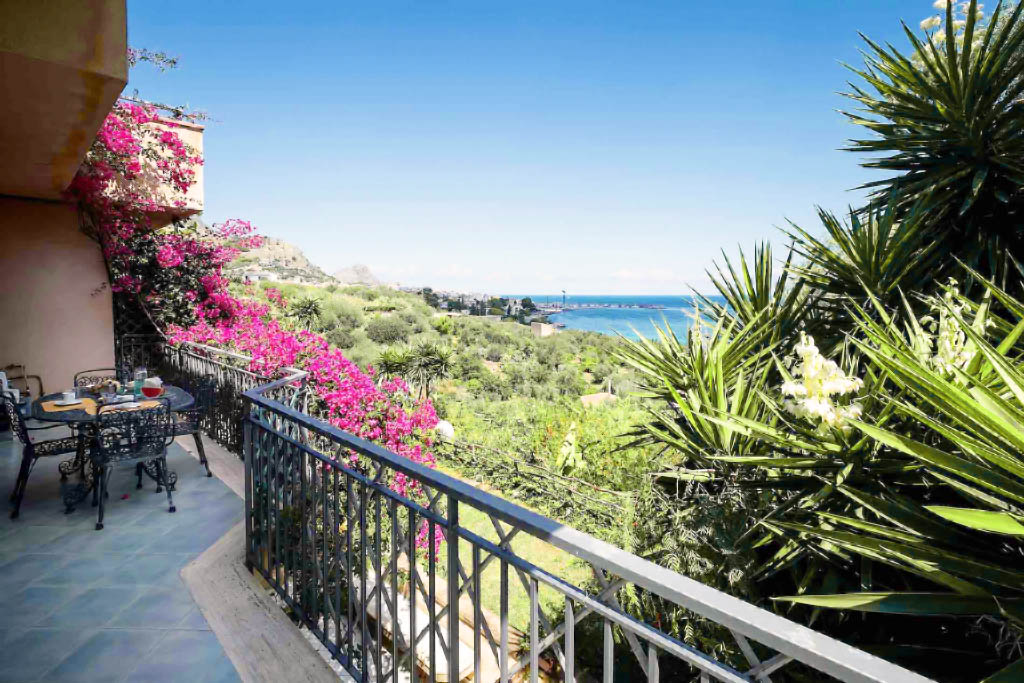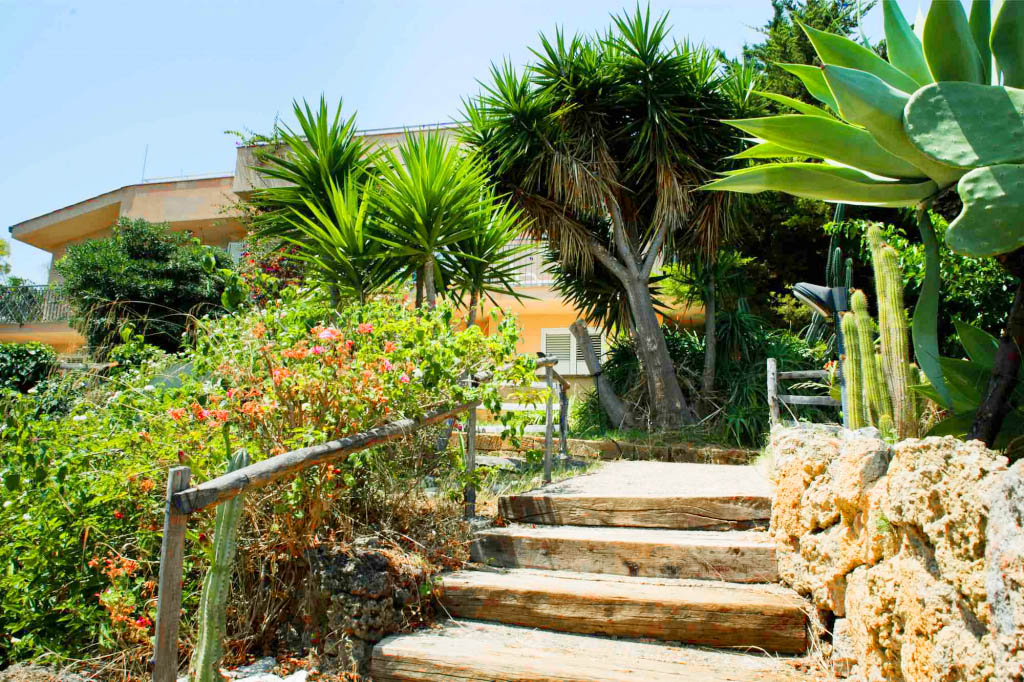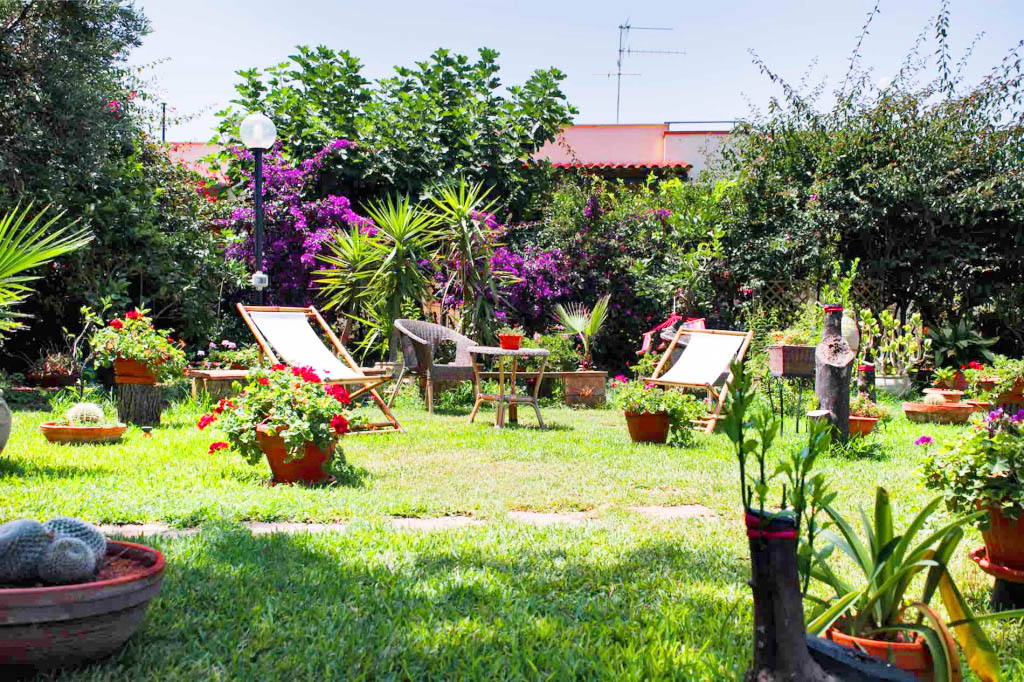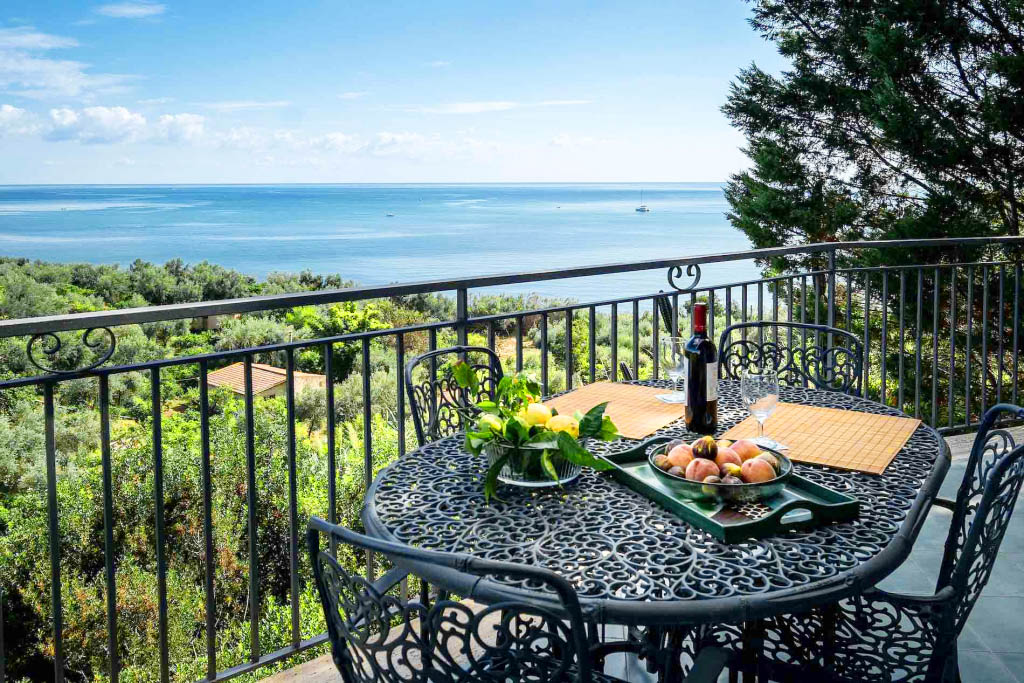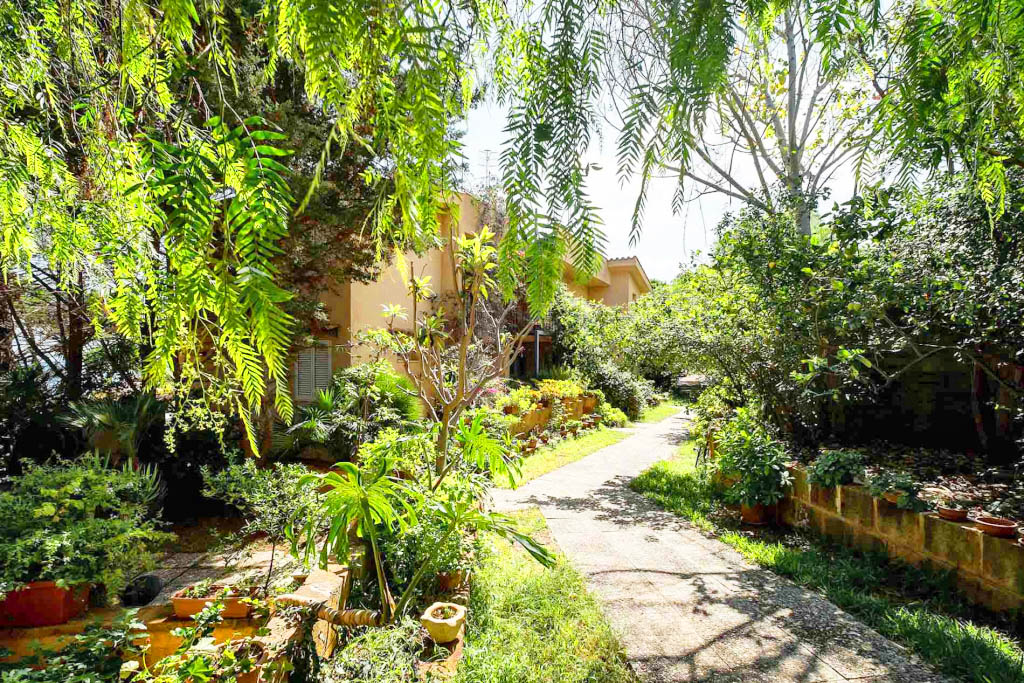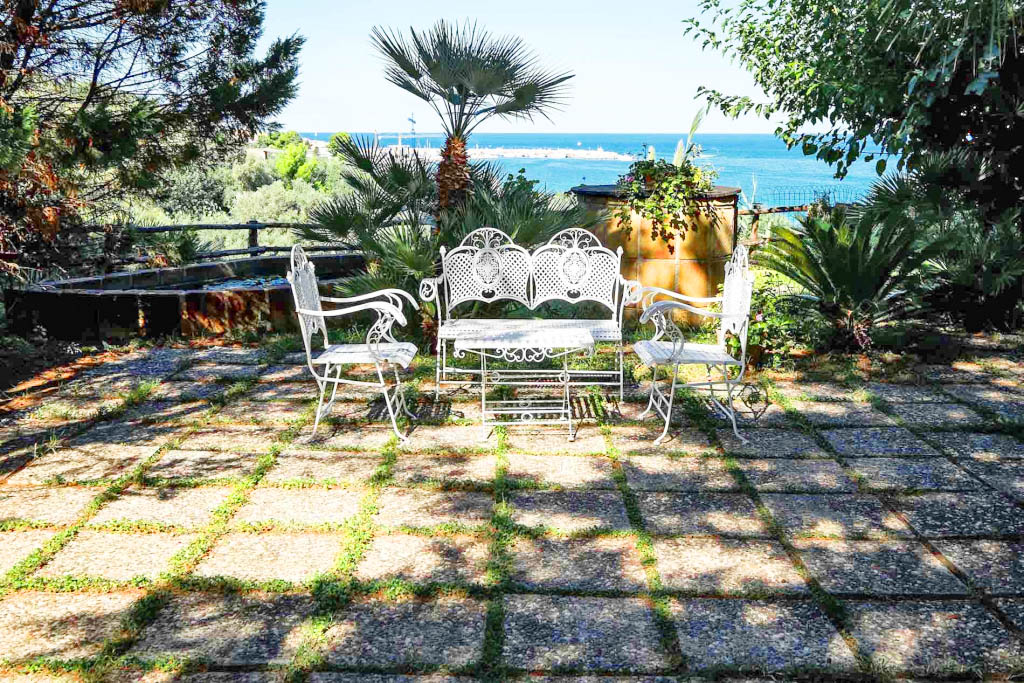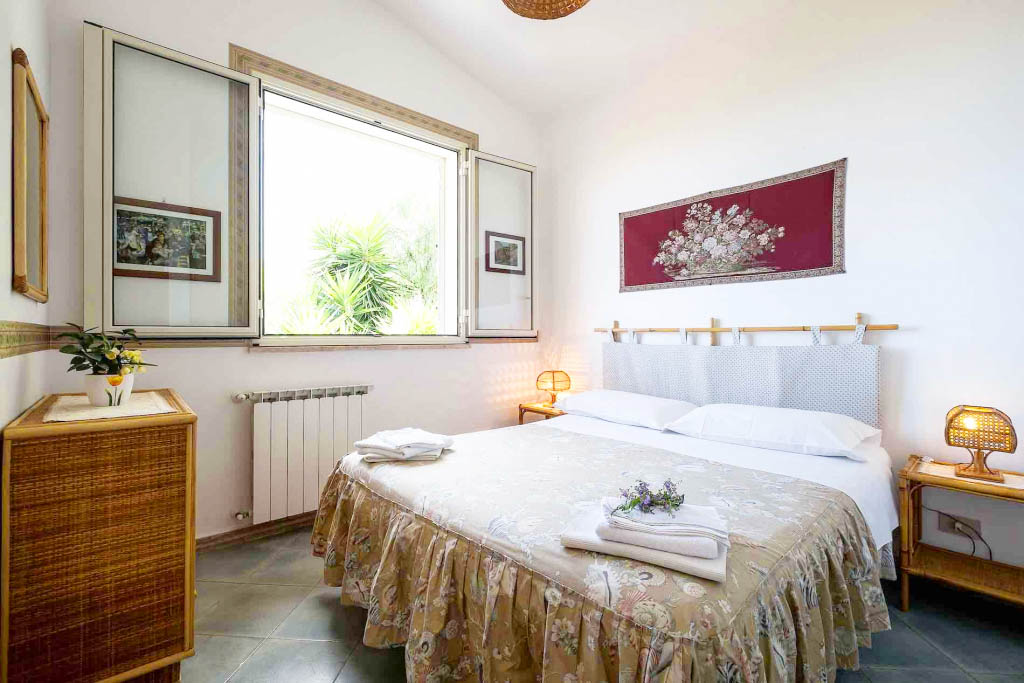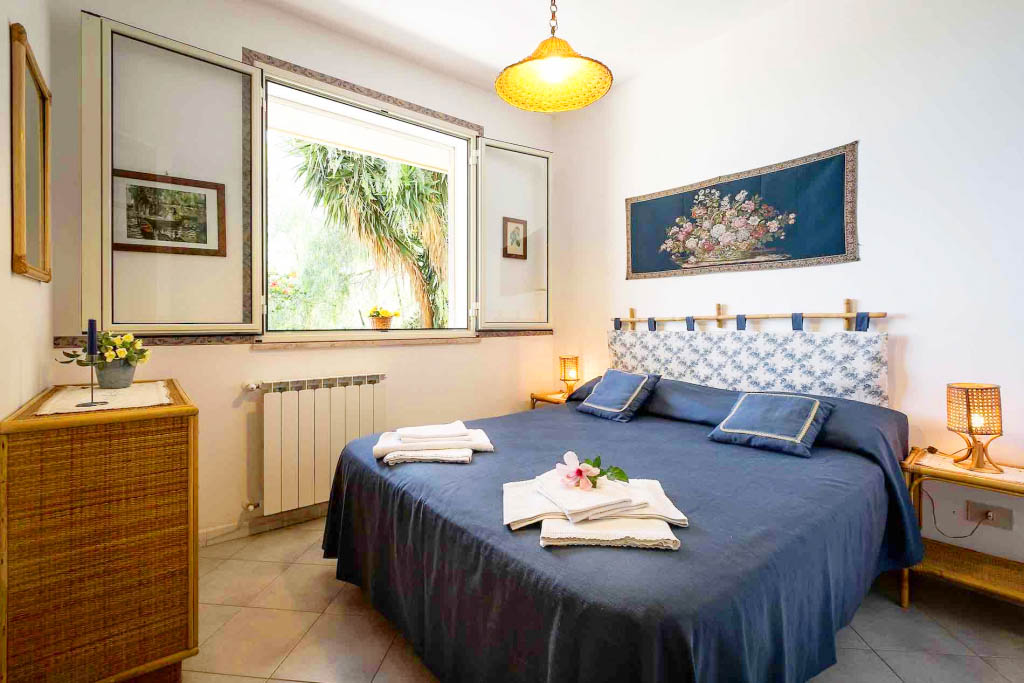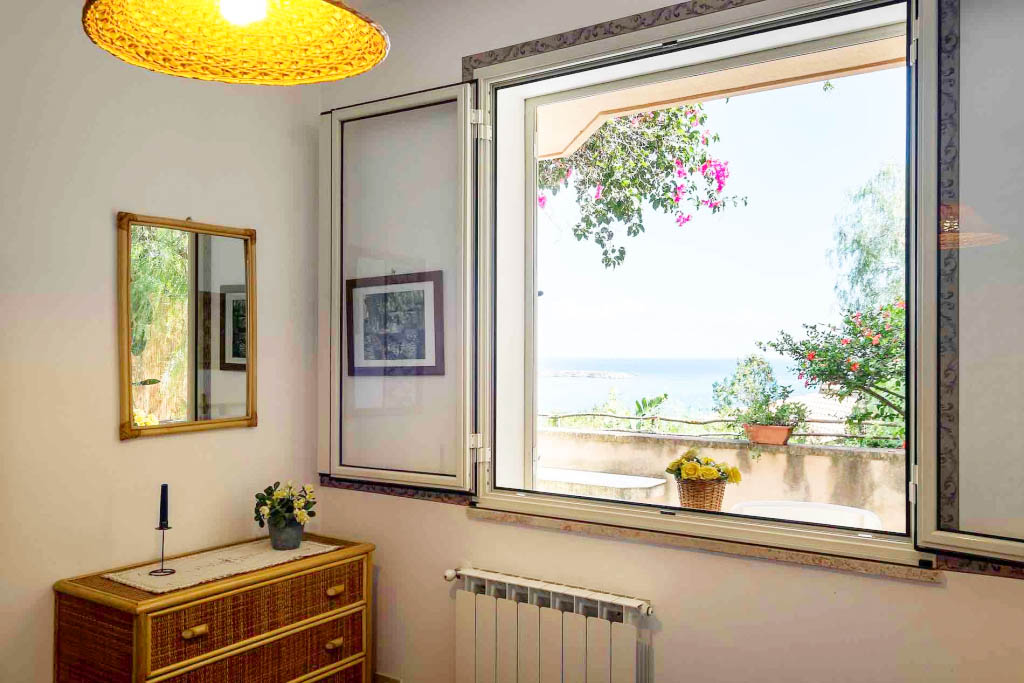 Cicladi
The holiday lettings of Residence Cicladi are located in a vast lemon orchard in Santa Flavia, bordering a small sandy beach, which was once perhaps the port of ancient Solunto, as we suspect from the foundings remains of the offshore reef "la formica" (the ant). From the apartments you have a wonderful view of the about 30 nautical miles offshore Aeolian Islands, the port of Porticello, the ancient Solunto on the mountain "Catalfano" and the castle of Solanto.
The 10 apartments are very tastefully laid out and divided into three houses, which in turn are separated by extensive, well-kept green spaces. In the green areas are more than 60 different trees, plants, herbs or aquatic plants of the Mediterranean.
Only 100m away is the public sandy beach of Santa Flavia; 1.5 km away there is an organized private beach (Lido). Our tip for all, if you value a particularly well maintained garden and bright, airy apartments with sea views!
The village "Santa Flavia" is about 1 km away. You will find all the shops for daily needs and numerous entertainment options (outdoor cinema, pizzerias, restaurants, ice cream parlors, crepes and discos). Yachts can also be hosted in the nearby fishing port of Porticello.
There is also a school for water-skiing, sailing boats, surfing or scuba diving 1 km, where you can borrow the necessary equipment and book guided archeological dives and a horse riding school 4 km away. On-site Italian lessons are offered for individuals and groups by the most prestigious language school in Sicily.
In less than 3 km you can reach the motorway in "Casteldaccia", from where you can easily reach all the major tourist destinations in Sicily: Palermo 20 km, Cefalù 50 km, Agrigento 120 km, Selinunte 120 km, Taormina 200 km, Etna 220 km 80 km from the Madonie Natural Park, 140 km from the Nebroden and 180 km from Milazzo, from where you can travel to the Aeolian Islands. 700 meters away is the train station (15 minutes to Palermo by train) and a taxi stand; At 100 meters, the bus stops for Palermo.