Palermo by Night
Wonderful tours and excursions for your holiday or vacation!
By far one of our most successful excursions, Palermo by Night is an evening tour of the historic capital of Sicily, Palermo. Though it is not well known, Palermo boasts the largest historic city center in terms of area of all the cities of Europe. Until just a few short years ago, traveling down the highways and bi-ways of this Sicilian mecca was not without risk.
But the cultural revival of Palermo which began in the mid-'90s has been unstoppable, much of it driven by a popular reaction against the mafia, and now under the current Mayor Leoluca Orlando, Palermo is opening its gates as a city of the world.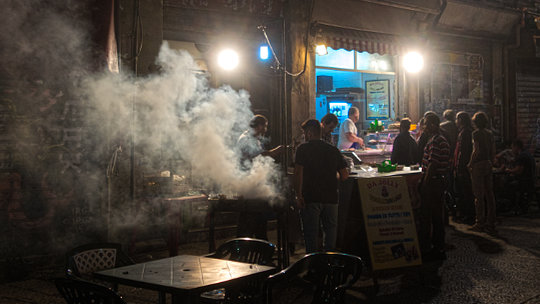 The tour starts in the Kalsa district, continues through the narrow streets near the Foro Italico, and reaches Piazza della Magione (the place where Falcone and Borsellino were born and lived for a long time), the heart of Palermo summer nightlife. We stop to dine at the famous Focacceria San Francesco, a famous symbol of the anti-mafia movement. Fabio Conticello, our friend as well as restaurant owner, always stops to chat with our guests and responds with pleasure to their questions.
The tour continues through the other three districts of Capo, Ballarò, and Vucciria.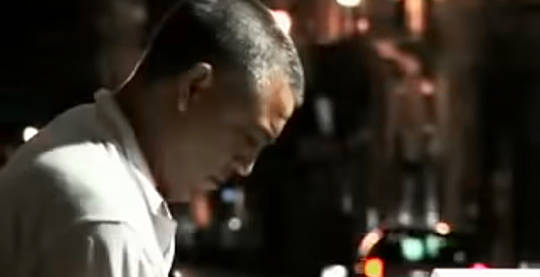 Why this tour has been so successful is due to several reasons. Definitely the biggest part is the role played by our wonderful tour guide Thomas. People also are very surprised that the historical center is so alive, colorful, and full of young people. Finally, it is very important to note that this tour is one of the few expressly anti-mafia tours organized for the city.
We love to mention that we are a part of Addiopizzo!
Here's a nice video which will convey the character of Palermo, featuring Rocky, a meusaro in the historic Vucciria district.
Click here for more information on other recreational activities including tours, excursions, and events for your holiday in Sicily.
Please remember that activities on our site can be booked regardless of whether you have registered for an Italian-language course or are staying in one of our holiday rentals. Just send an e-mail to:
Your contact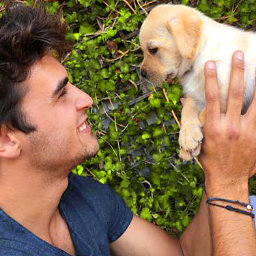 Fabian Gruessner
Tel: +39 091 956 608
Email: [email protected]
1. mother tongue: Italian
2. mother tongue: German