Sicily Holidays: Agrigento and the Valley of the Temples
Tours and excursions to one of the most exciting destinations in Sicily for your holiday or vacation
Agrigento is without a doubt one of the most fascinating destinations in Sicily. Famous for its Valley of the Temples, this part of Sicily offers an extensive variety of attractions, both natural and artistic, none of which should be missed.
The original name of Agrigento was Akragas in the Hellenistic period, and it was one of the region's most influential cities, finding itself at one point in direct competition with Syracuse.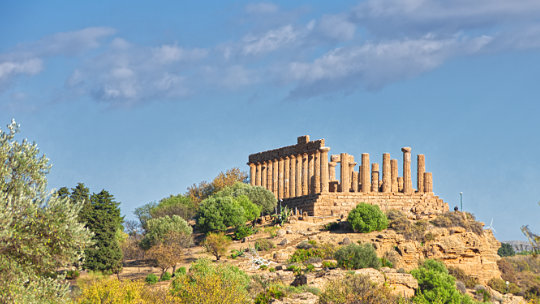 The strength and preeminence of this city was brought to a close in 406 BC when the Carthaginians destroyed the defensive settlement. However, the Carthaginians were followed by the Romans, who reconstructed the city and its temples.
What we admire today as the Valley of the Temples was, in fact, a product of Rome. Designated a World Heritage site by UNESCO, it measures more than 1,300 hectares and contains over 10 temples in Doric style.
Today, the Valley is definitely a MUST while uncovering the secrets of Sicily.
Near Agrigento, one can also glimpse one of the most memorable sights in all of Sicily: La Scala dei Turchi. This great rocky cliff with its rounded edges is almost snow-white in color and descends down into the sea like a curtain of billowy clouds. The great natural staircase is flanked by two beaches composed of fine sand. The area has become famous thanks to the stories of Andrea Camilleri with his famous Inspector Montalbano.
Finally, a few kilometers from Agrigento one can also see the mud volcanoes of Macalube.

Click here for more information on other recreational activities including tours, excursions, and events for your holiday in Sicily.
Please remember that activities on our site can be booked regardless of whether you have registered for an Italian-language course or are staying in one of our holiday rentals.
Your contact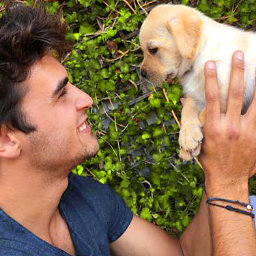 Fabian Gruessner
Tel: +39 091 956 608
Email: [email protected]
1. mother tongue: Italian
2. mother tongue: German