Free Time in Sicily
Sicily is not only the land of sun, sea, and lemons – it is much more. Its appeal certainly has to do with its resplendent natural beauty, but its soul is – especially when it comes to history – the product of all of the cultures which came to Sicily in search of its beauty. In fact, there are footprints left behind from many civilizations such as: the Phoenicians, the Greeks, the Romans, the Arabs, Norman invaders, Swabians, and more recently, the French and the Spanish.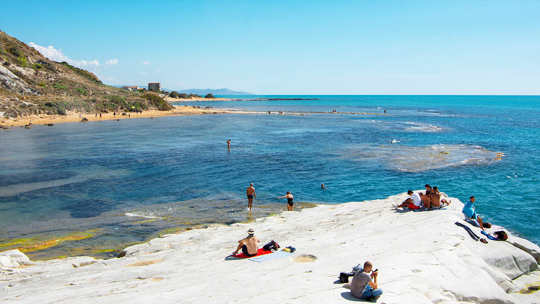 All who love art, time-honored local customs, and even archaeology, together with lovers of nature, beautiful beaches, basking in the sun, volcanoes, water sports, and good authentic food, are richly rewarded here, and are welcome. Sicily has something to offer everyone!
There are many exciting activities to enjoy during your holidays with us here in Sicily
On this page you can find a list of recreational activities carefully selected by our staff. All activities here correspond to the idea of the perfect holiday that Solemar Sicilia has been carefully crafting for several years.
In fact, our tours and excursions are almost 'an offer you can't refuse' – and certainly one no one else in Cefalu can match.
● The Secret Sicily Excursion (a day trip from Cefalu through the mountains of Madonie Park)
● Palermo by Night Tour (a visit to the historic center of Palermo during the evening)
● The Valley of the Temples Agrigento Excursion (a visit to the famous archaeological site, the surrounding park, and the town of Agrigento)
● Cefalù Semiseria (visita della cittadina normanna, poche date e tanti aneddoti e storie segrete!)
● Trip to the Aeolian Islands (day trips from the harbor in Cefalu to the Aeolian archipelago)
● 'Coast to Coast' Excursion (trips by small private boat along the coast of Cefalu and Mongerbino)
● Scuba diving (in the protected area of Formica)
These are only a few of the activities that you can book with us in Mongerbino and Cefalu. We also organize many other activities (see our wine tastings, tours to other destinations, organized visits to museums, etc.) Please inquire about these with us directly at the time of your visit.
Please remember that activities on our site can be booked regardless of whether you have registered for an Italian-language course or are staying in one of our holiday rentals.
Your contact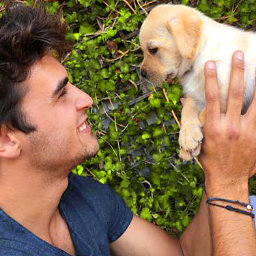 Fabian Gruessner
Tel: +39 091 956 608
Email: [email protected]
1. mother tongue: Italian
2. mother tongue: German