Learn Italian in Sicily
Right next to the sea
Solemar Sicilia, founded in 1986, was one of the first Italian language schools in Sicily to offer Italian language courses for foreigners wanting to learn the Italian language in Italy. The idea behind it was to provide students the opportunity to experience the world of Italian culture by and while learning the Italian language. After all, how could one get a better feeeling for Italy's soul than tlearning Italian in Italy? Our lessons are taught by highly competent mother-tongue techers and professional linguists who have a wide experience teaching Italian to foreigners. All teachers at Solemar Sicilia regularly attend refresh courses about the latest teaching methods and strategies (using the communicative method) making our school the first choice for you to study Italian.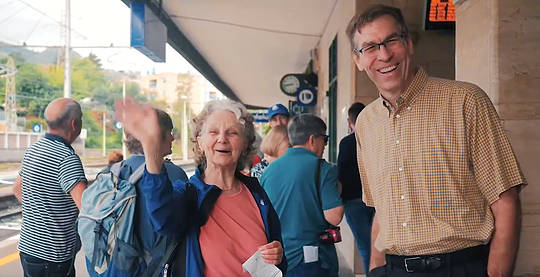 Every student – even if he has such little previous knowledge – will initially perform a detailed assessment test, which will then classify him or her into the corresponding course level. Solemar Sicilia guarantees each course participant a language course that suits his or her expectations. Basically, lessons take place in the morning – from Monday to Friday – so the afternoon is free for any excursions or just for swimming.
Italian Language Courses in Cefalù
In Cefalù you can study Italian at Solemar Academy located just a stone's throw from the town's famous Norman cathedral and only a few steps from the beach. Solemar Academy has five large classrooms, a reception area, an outdoor relaxation area, and a kitchen available to students. Our Italian language school has been officially recognized by the Ministry as an accredited place to study Italian. Because of this, we also have been accredited by l'Università di Palermo, L'Università di Siena, and l'Università degli Stranieri di Perugia.
Further, we are member of the prestigious organizations: ASILS and EDUITALIA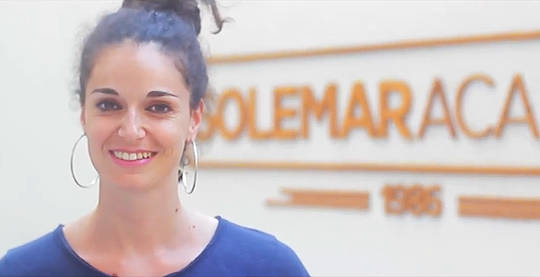 Solemar Academy is also a CELI exam center. So if you want to certify your Italian level, you can do it directly with us. Of course, you can also combine this with attending a course that prepares you for this exam.
We have numerous partnerships with cultural institutes and other language schools around the world and we are recognized as "Bildungsurlaub" in numerous federal states in Germany. In addition to the Italian courses, our school also organizes numerous leisure activities such as boat tours, guided visits, walks and excursions, trips to the Aeolian Islands, barbecues, cooking classes, movie nights and much more.
Many of the students opt for the centrally located Villa Caterina. Here you can choose whether you want to live in your own apartment or in a room in a shared flat. The villa has a charming garden with Mediterranean plants and plenty of space to relax. Learning Italian in Cefalù is really relaxing and beautiful; The infrastructures work here, the beach is clean and everything is easy and accessible in the immediate vicinity.
Despite being one of Sicily's most important tourist destinations, Cefalù is still a place that has retained its authentic spirit. In contrast to other tourist destinations, urban life continues to take place in the center of the village, there are many original shops and people still live their relaxed Mediterranean life. What you won't miss here are the restaurants. There are more than enough of them and all kinds of restaurants are represented im Cefalu. Each year, new venues open up alongside the traditional ones, now there are also those that reflect the new dietary trends in Northern Europe.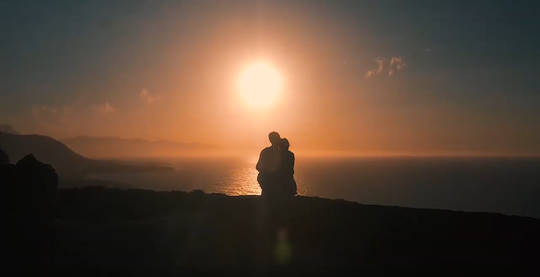 An important plus, which speaks for Cefalù, is the proximity to the Madonie mountains. It is a nature reserve with peaks up to 2000 meters in altitude; wild boars, red deer and birds of prey live here in the wild. The flora is diverse and impressive. The numerous mountain villages such as Castelbuono and Pollina, with their picturesque location, offer the perfect contrast to the Mediterranean coast and the ideal starting point for trekking; Or maybe paragliding with the landing on the sandy beach of Cefalù?
If you are interested in our school in Cefalù, please visit our page about Italian courses in Cefalù and book directly.
Learn Italian directly at the coast:
Courses in Mongerbino
In Mongerbino, lessons take place directly at the accommodations, usually on one of the beautiful terraces. Alternatively, we organize the Italian courses in the garden of our Residence Mer et Soleil, which offers wonderful sea views. Mongerbino is actually the residential area along the coastal road that connects the fishing villages of Aspra and Santa Flavia. Rocky coast alternates here with gravel bays, isolated there are also smaller sandy beaches.
In Mongerbino, however, especially the small rocky creeks prevail, from whose rocks you can jump wonderfully into the sea; for the less adventurous, there are always stair accesses to the water. Because of the rocks, snorkeling and diving are very popular here, the water is clean and full of fish.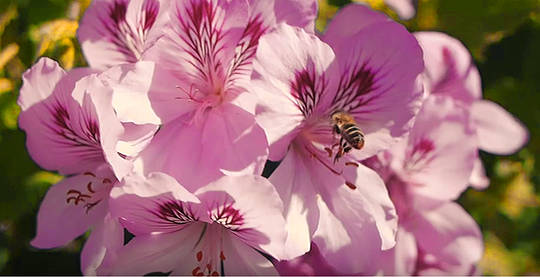 Aspra and Santa Flavia are two small, simple fishing villages that still survive mainly from fishing today. Every morning, the freshly caught fish are sold here, many small pubs offer their specialties especially on a fish basis. Here, life is still very authentic and little influenced by tourism. Near Mongerbino is also Porticello, a fishing village famous for its large nightly fish market. If you want to experience a real fish auction with large, numerous tuna and swordfish, we recommend you get up at 4 pm once, and experience this spectacle, it's worth it!
Mongerbino is only 12km from the island's capital, Palermo, making it an ideal base from which one can discover Palermo, with its many art treasures and its diverse culture and nightlife, even though you live in a quiet fishing village. From nearby Bagheria (4 km) the train takes only 12 minutes to Palermo. In Bagheria, you can visit some of the Baroque villas for which this city is well known. Especially the Villa Palagonia is mentioned here, that impressed Wolfgang v. Goethe on his "Italian journey". We also recommend a visit to Villa Cattolica, home to the Museo Guttuso of the most famous contemporary painter in Italy.
If you prefer walking in nature, you do not have to drive far, because directly above Aspra / Mongerbino is the Monte Catalfano Natural Park, from which you not only have a fantastic view over Sicily and the sea, but also a multitude of rare plants such as orchids. Even a mountain bike racetrack is located on this mountain. On the eastern side of this promontory are the remains of a Greco-Roman town Parco Archeologico di Solunto, whose origins date back to a Phoenician settlement of 800 BC. Dating back to the 1st century BC. These excavations are quite comparable to Pompeii or Herculaneum.
You can not only enjoy the Sicilian cuisine daily on the sun terrace by the sea with a Sicilian family (Maria Carnevale is happy about every other plate at her table), but also numerous trattorias such as "Don Ciccio" and top restaurants of the star chef Tony Lo Coco of "I Pupi" invite you to "feast on".
Your contact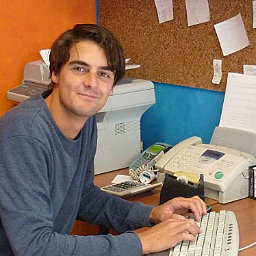 Valerio Gruessner
Tel: +39 0921 921 029
Email: cefalu@solemar-sicilia.it
1. mother tongue: Italian
2. mother tongue: German