Moving to Sicily
Sicily is not only a popular tourist destination, increasing numbers of ex-pats are making it their home. Beautiful landscapes, a mild climate, wonderful beaches and a fantastic cuisine are some of the country's unmistakable characteristics… talk about La Dolce Vita! It seems as though life in Sicily is even quieter and less stressful than in many other southern European countries. No wonder so many are choosing to emigrate here.
Solemar Sicilia: What We Offer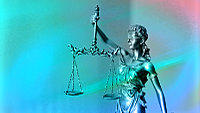 Legal Support for Migration
EU citizens can move and work freely throughout the European Union, and therefore need no work permit. Even people from outside the Union can enter on a three month tourist visa, and have many different avenues through which to apply for residency. But whether you're arriving from the EU or beyond, if you wish to stay longer than three months you will need a residency permit. We would be very happy to advise you of your rights and responsibilities, and to guide you through this and other administrative procedures.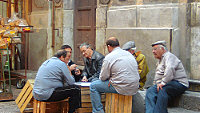 Retiring to Sicily
Sicily is a paradise for 'the third age'! Even in winter there is plenty of sun, fresh air and a low cost of living. Fresh fruit and vegetables come at incredibly low prices. And taxes are very low – especially if you take up residence in a Sicilian town or village with less than 20,000 inhabitants. With growing networks of expats from the world over, but especially northern and central Europe, this could be the best decision you ever take! We'd love to help you with the formalities and introduce you to some fascinating neighbours.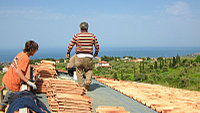 Emigration and Work
EU citizens do not need a work permit in Sicily – others may be eligible to be sponsored by an employer. However, be aware that the unemployment rate here is high, and salaried work may only available in certain niches, such as the education sector. An easier proposition is to work remotely from a home office. We have lots of recommendations for suitable real estate to get you set up!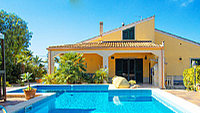 Living in Sicily
Whether you're moving for a new 9-5, braving it as a freelancer, remote working or you've made it to retirement – we have a selection of properties to suit all needs. And we're delighted to stand by your side while you tackle construction or renovation projects. We have long-standing relationships with trustworthy, certified craftsmen and we're on good terms with many of the relevant local planning authorities.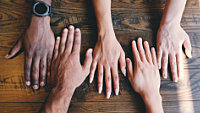 Fitting In
Physically moving to Sicily is only the first step – now you want to integrate yourself into the colourful Sicilian culture as quickly as possible! Needless to say, the first step is to get stuck into some Italian lessons. The friendly, certified and highly professional teachers of our language school Solemar Academy are waiting for you. Or perhaps you're 'only' heading south for a winter and don't have time to master Italian? This is also no problem: we can offer translation services.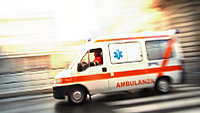 Medical Care
The technical level of medical care found in Sicily is excellent. This applies, for example, to orthopaedics and organ transplants. Emergency care, even in rural areas, can be extremely impressive. The problem, once again, is very often bureaucracy. So apart from emergencies, we would recommend private insurance and treatment where possible.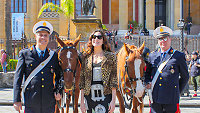 Safety
Sadly, when many people first think of Sicily the first image that comes to mind is one of the Mafia. And sad to say it's true that they did have Sicily in an iron grip well into the second half of the 20th century. Nowadays, however, even organised crime has gone global, and the reality is that white collar crime far beyond Sicily is a more lucrative picking-field. The tide of public perception turned emphatically in the 80s and 90s and now the risk of prosecution in Sicily is enormous. This has left modern Sicily as safe a place as you can find in the world today. Very special thanks for the photo to our friends at Filly Biz.