from 50

€

/night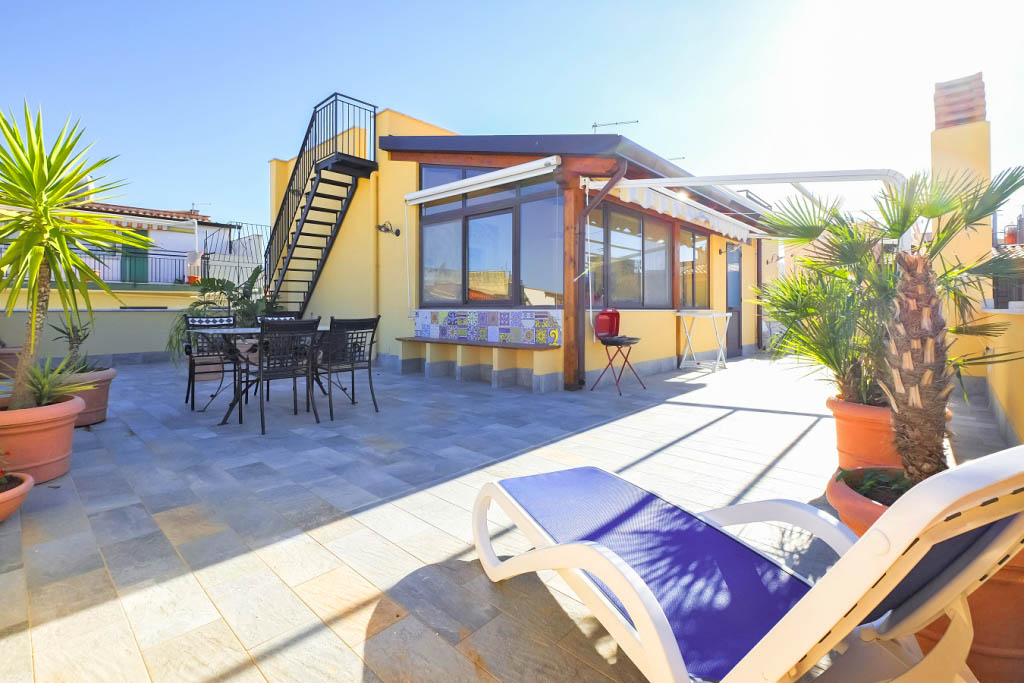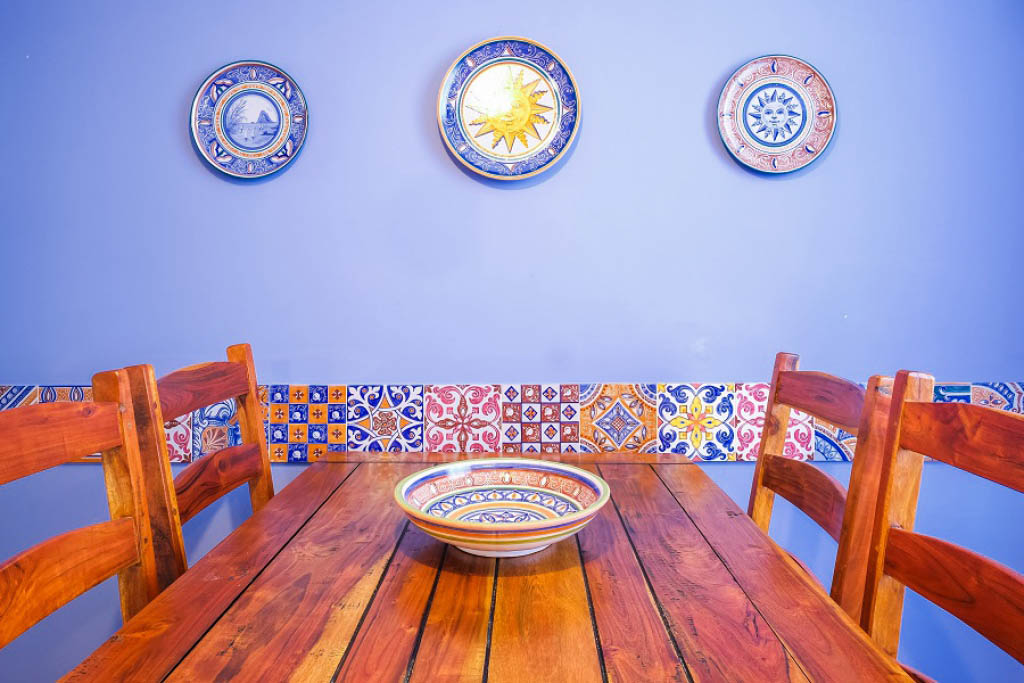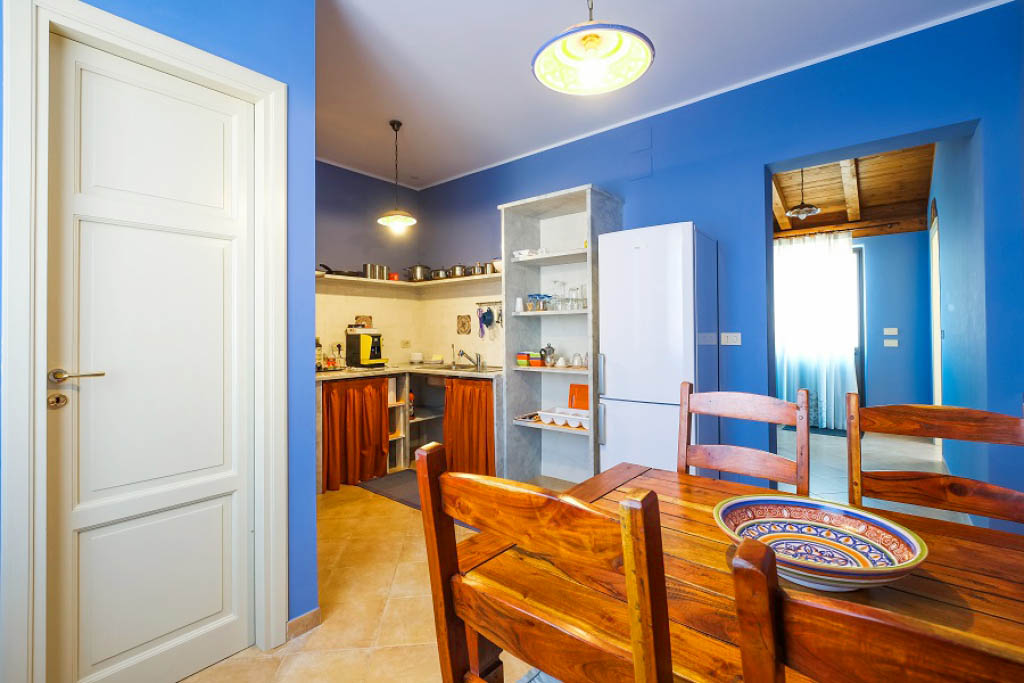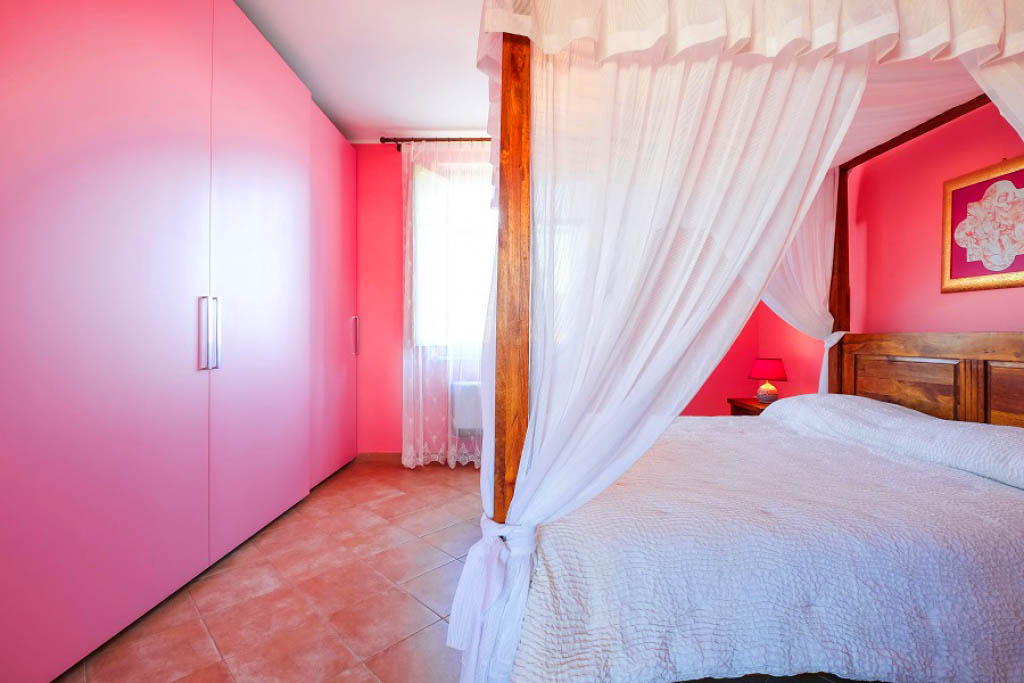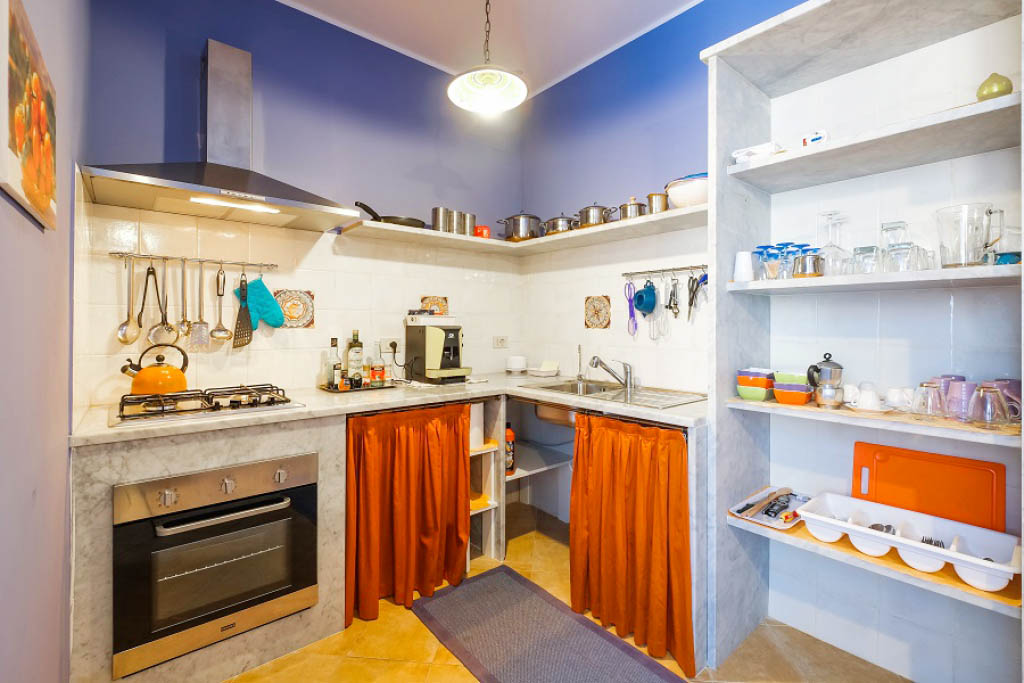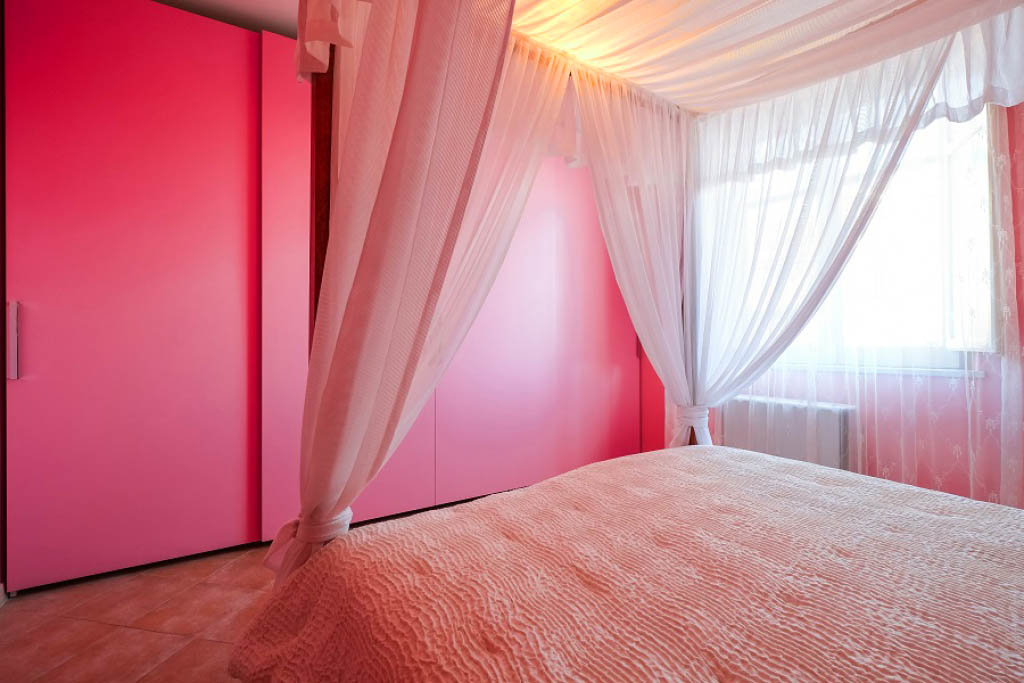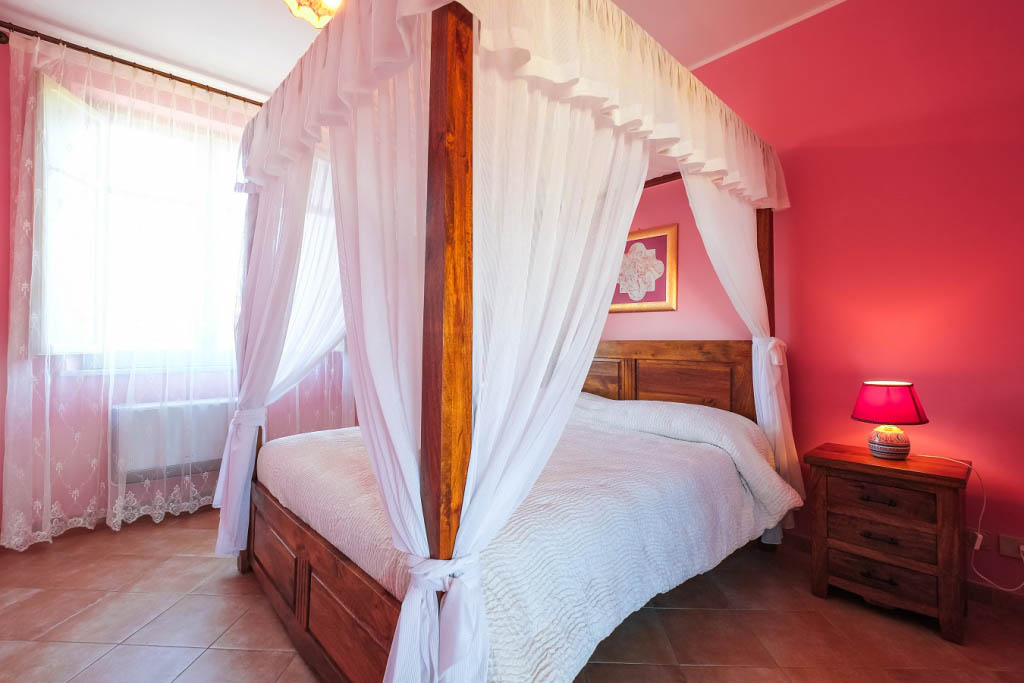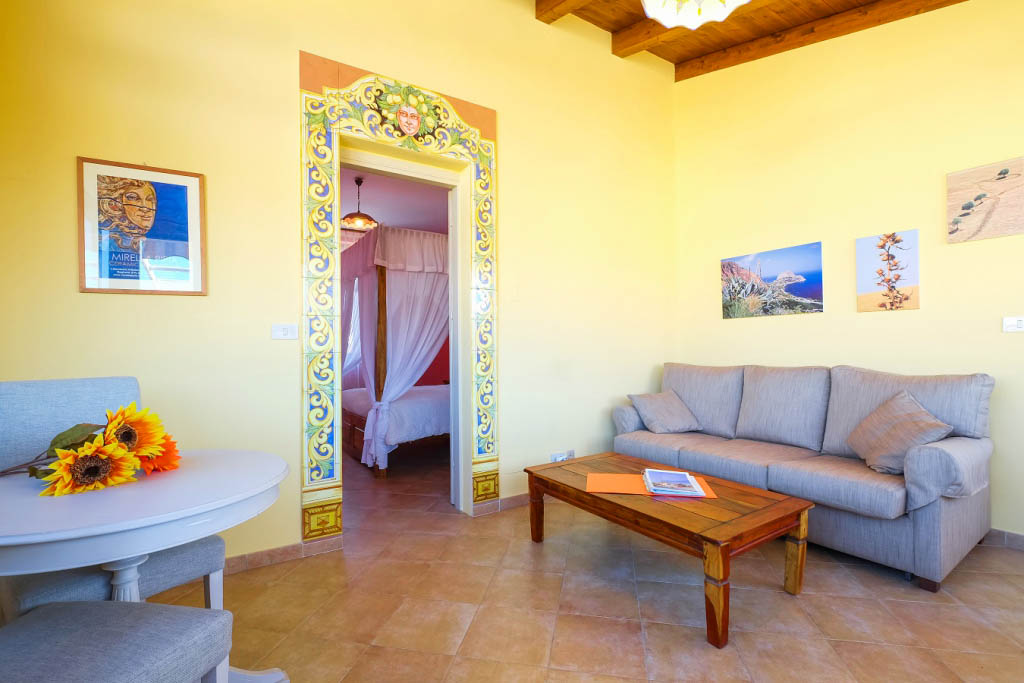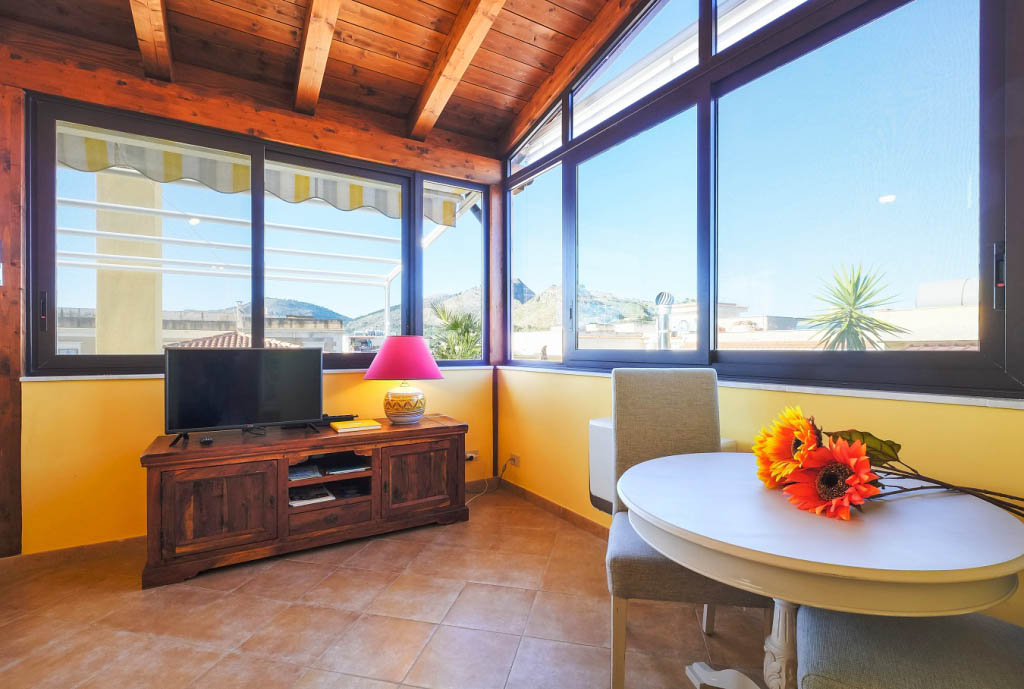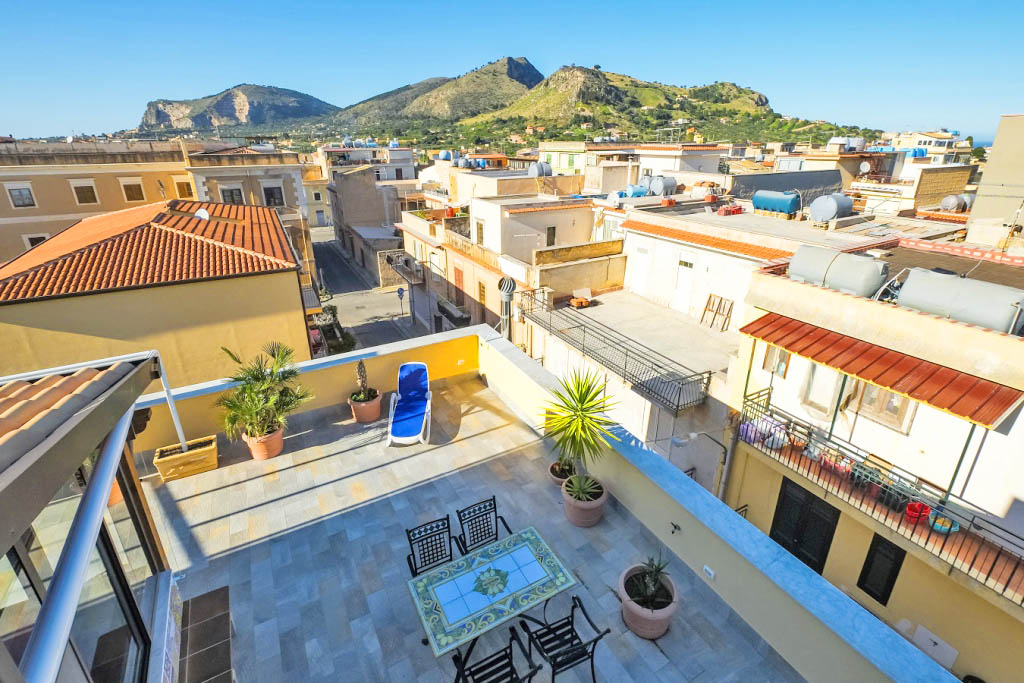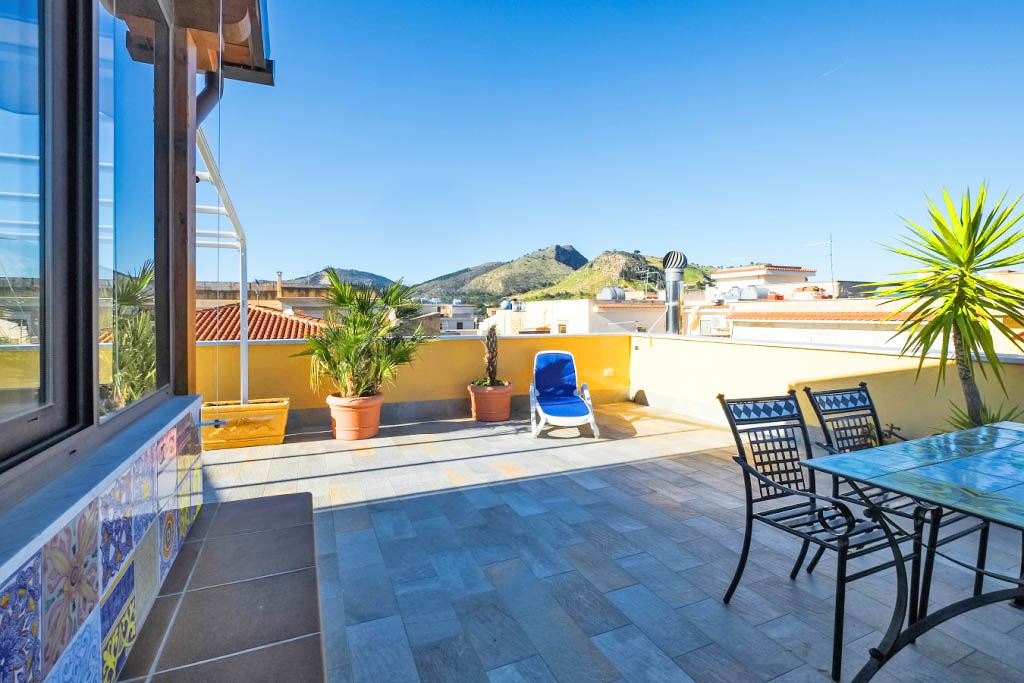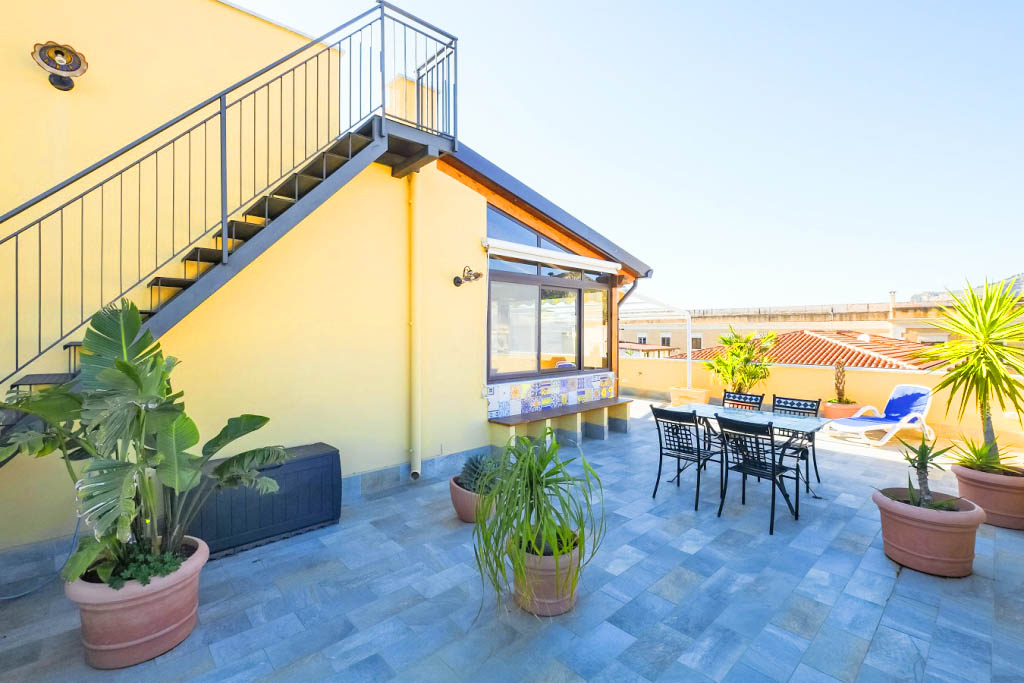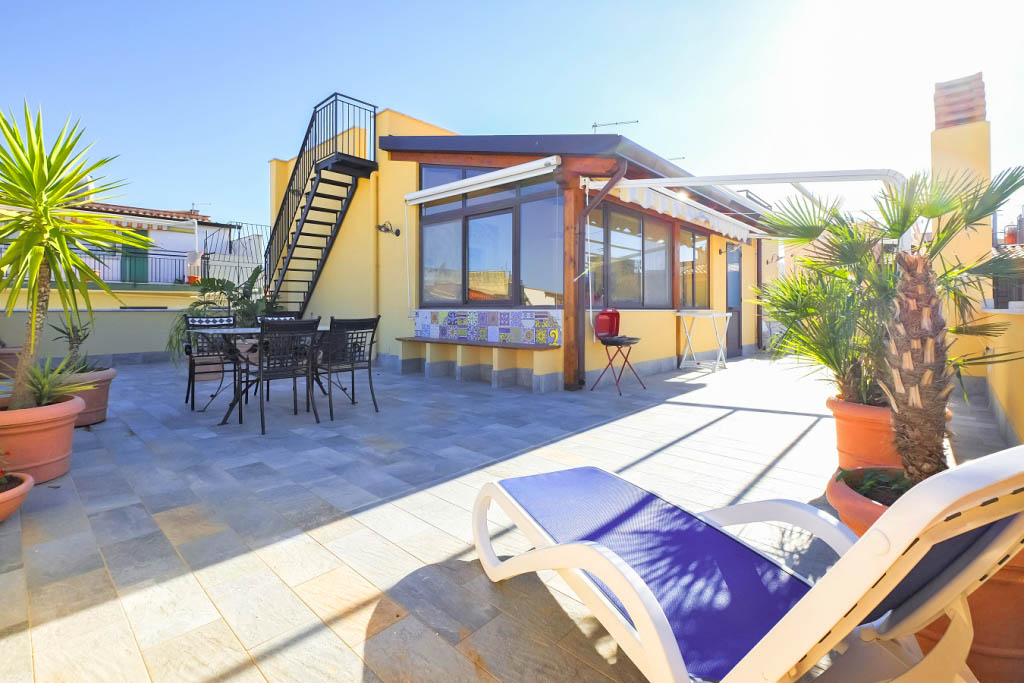 Casa Enza
A small penthouse apartment in the center of Santa Flavia which can host up to three people. This holiday letting has an indoor living area of 50 m² and a spacious outdoor terrace of 130 m² on two levels.
A part of the outdoor accommodation (15 m²) is located above the living area, and offers stunning panoramic views of the sea, the mountain ranges of the Madonie and the archaeological site of Solunto that is just a few miles away. This upper terrace offers private space for sun worshippers as well as great views, and it is furnished with two comfortable sun beds. Since this terrace is higher than all the surrounding houses, there is never any shade and you are invisible to the neighbours.
The huge lower terrace also offers opportunities to soak up some winter sun and enjoy your meals outside. It is relatively sheltered and offers sunny spots throughout the day. This is not the only reason holiday letting Casa Enza is ideal for winter holidays: it has an excellent, modern floor-mounted heating system, unlike the usual Sicilian air-conditioning units which are mounted near the ceiling and heat the rooms from above.
An entrance hall with a large wardrobe/closet leads you to the kitchen, bathroom and living room. The living room has two glazed walls making it similar to a winter garden and from this room you have a unique view of the important archaeological site of Solunto. With a high quality sofa bed, the living room can be transformed into a second bedroom. The master bedroom contains a four-poster bed with white drapery which doubles up as a mosquito net. It is framed by pink walls and a very large wardrobe which can store suitcases as well as clothes.
The holiday letting is on the 2nd floor of a well-maintained apartment building. Santa Flavia is a well-to-do, "middle class" neighbourhood and the apartment is located in a very safe area. Just a few hundred meters away there are shops, bars, restaurants and the train station with excellent connection to Palermo. This means you can easily stay at Casa Enza and travel around Sicily without renting a car.
Like all our holiday lettings, "Casa Enza" has been renovated and furnished with great care.
By the way: Like all offers from Solemar-Sicilia, Casa Enza belongs to the association "ADDIOPIZZO" and is therefore one of the antimafia accommodations in the area.
Details
Letting Type : Apartment in townh.