from 80

€

/night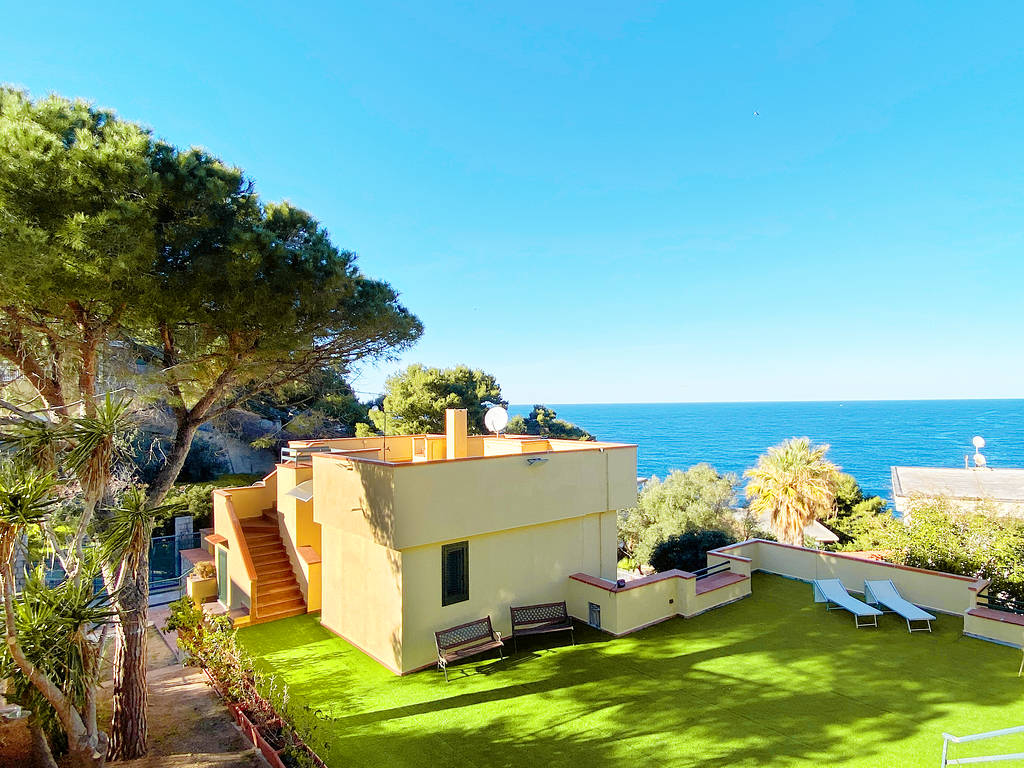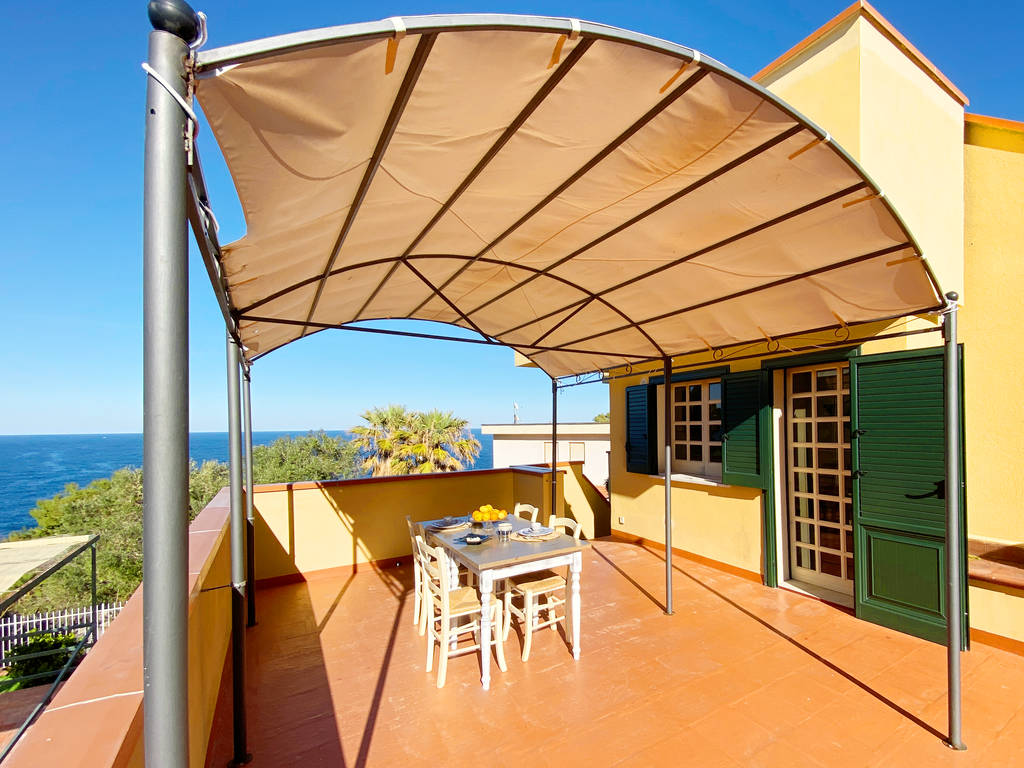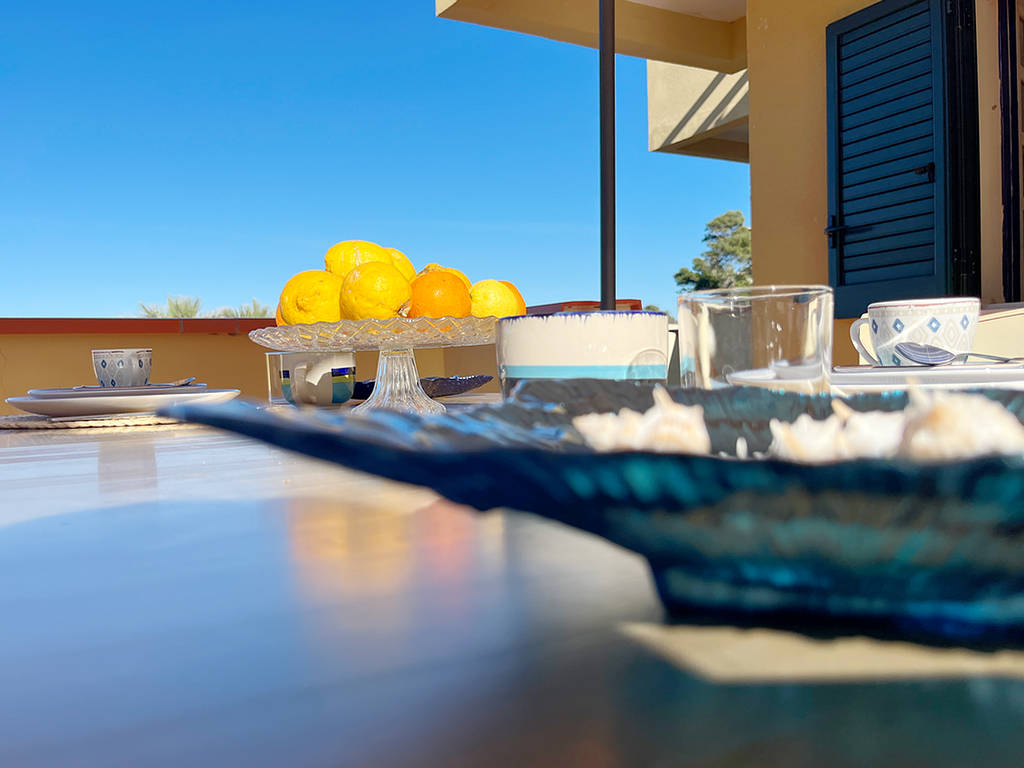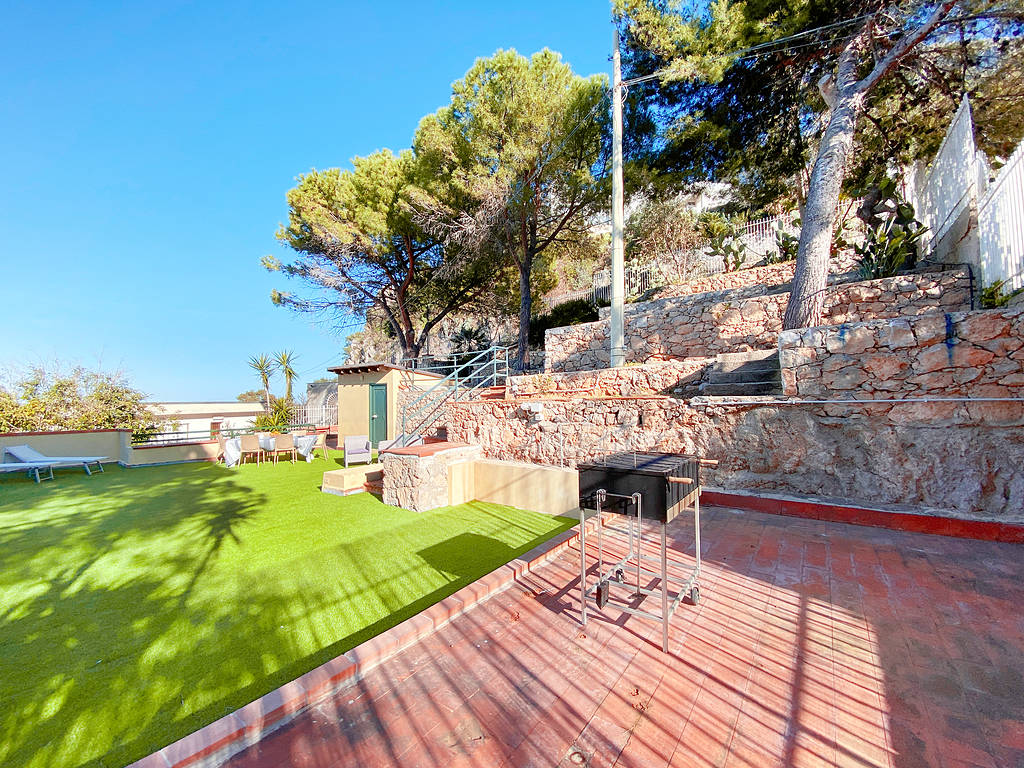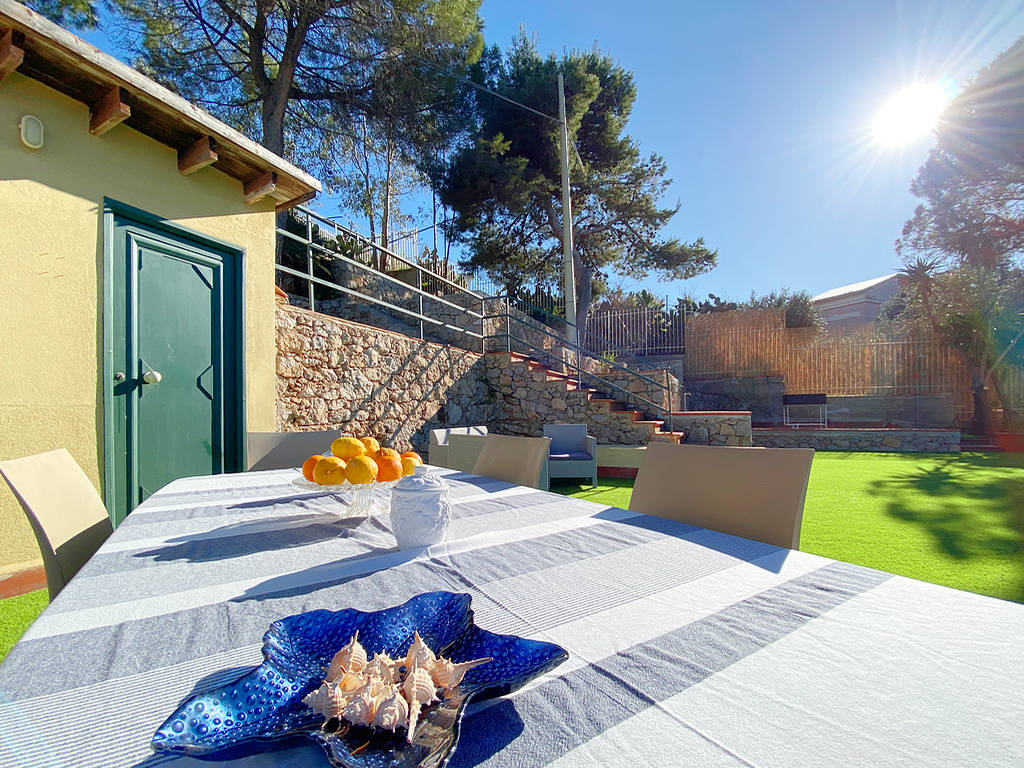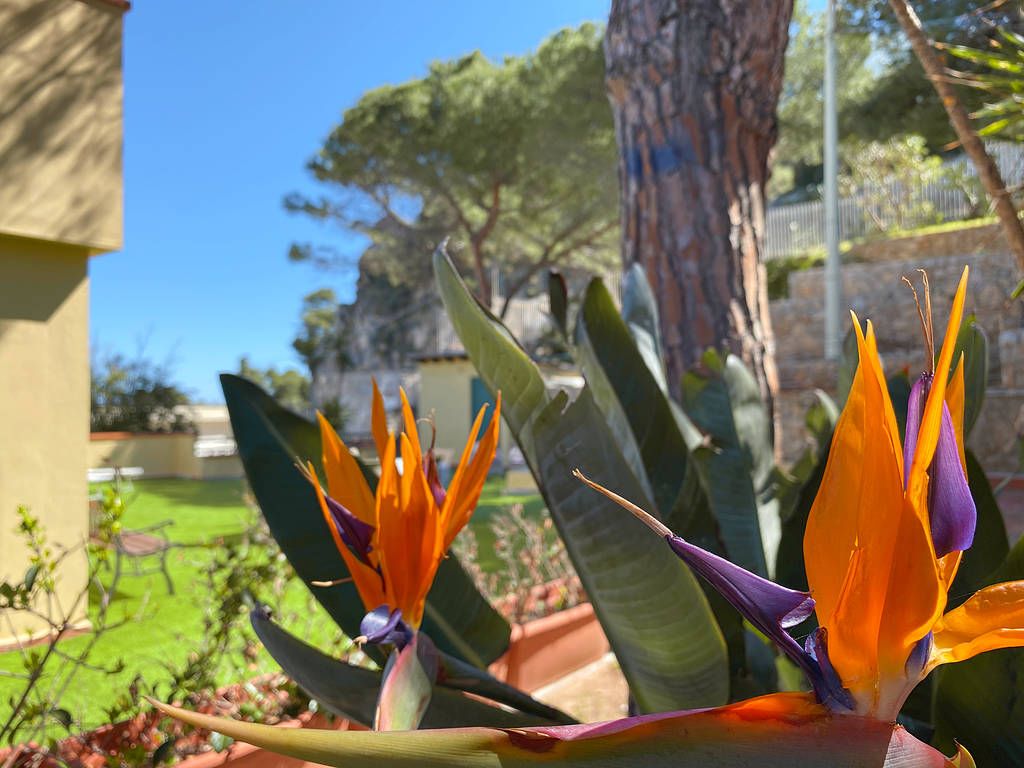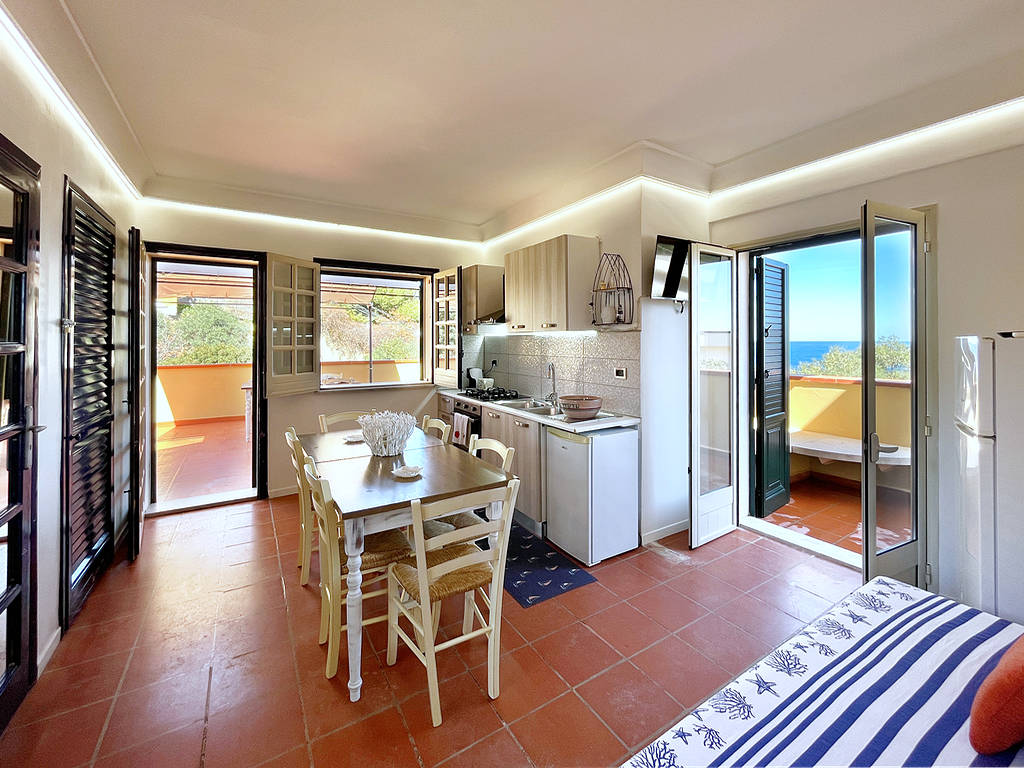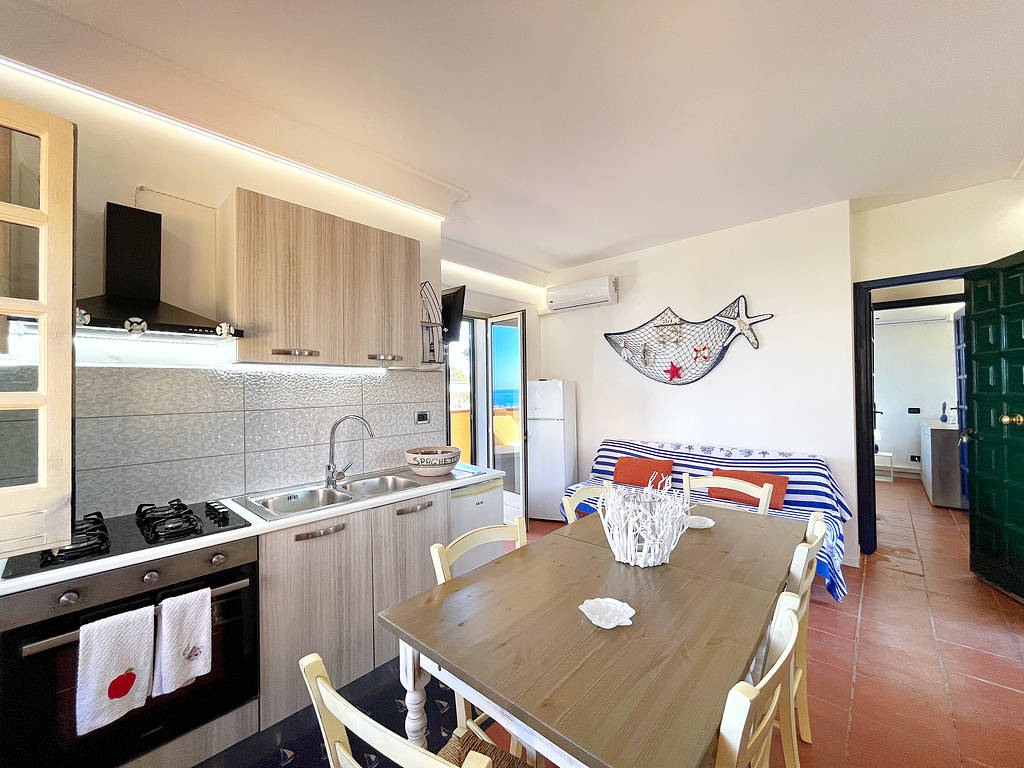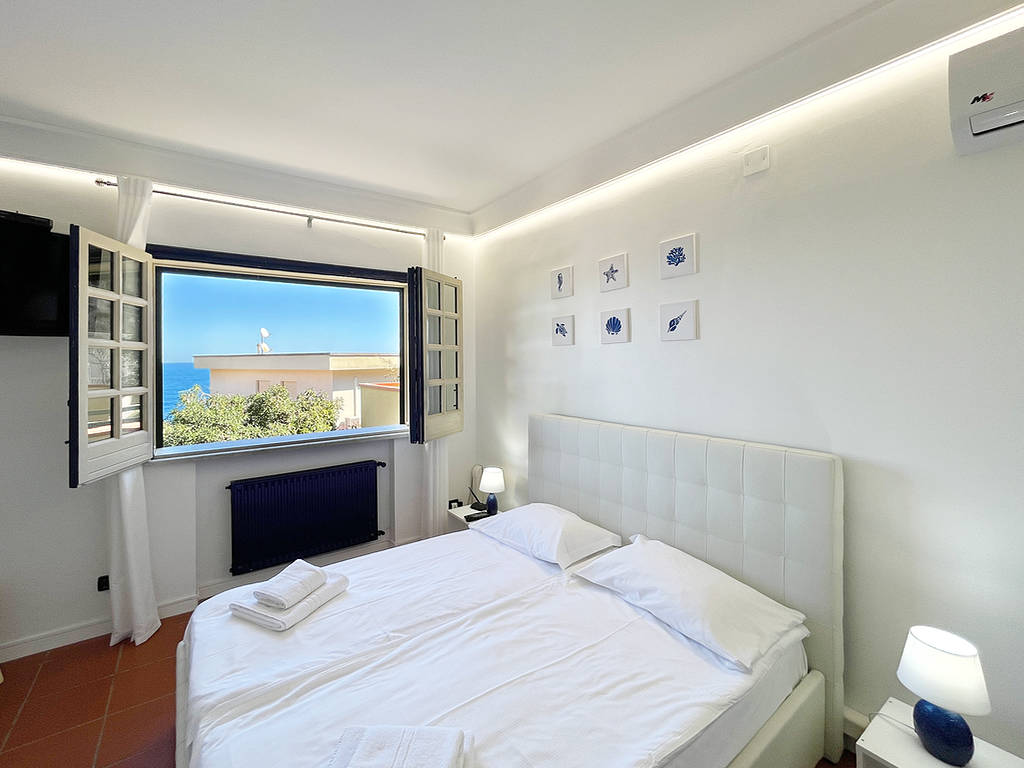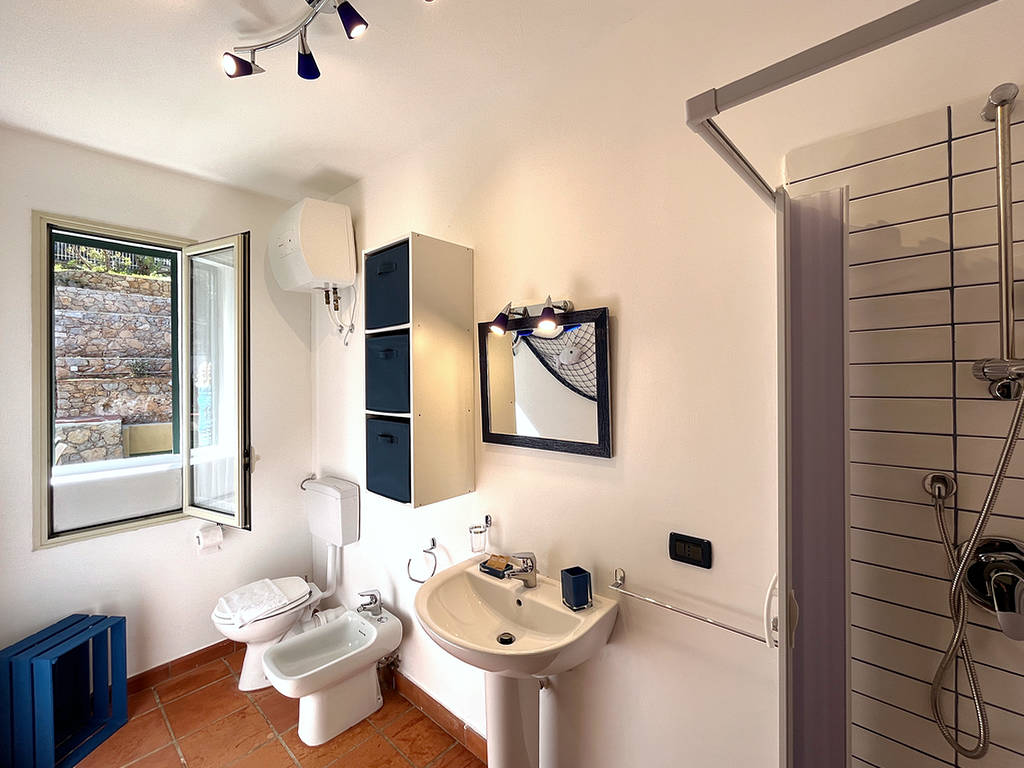 Villa Marlene
Villa with large garden
Direct access to the sea
Ideal for up to 2 guests
Large terrace with sea view
1 double bedroom
1 kitchen-diner
1 bathroom
Air conditioners
Washing machine
WiFi + Smart TV (free)
Private parking
Position on Google Maps ⇒
Access on Google Street View ⇒
Surrounded by green gardens, turquoise sea and deep blue skies, Villa Marlene is the perfect romantic escape for a couple who want space to relax in a spectacular setting. With the entire villa to yourselves, you will be able to shed the cares of the world and bathe in warm sunshine and cooling fresh sea breeze.
The holiday home consists of a kitchen-living room with a dining table and sofa. The bedroom has a comfortable double bed, and a large TV, while the kitchen is equipped with everything you could need for a self-catering holiday. However, there is no question that the real attractions of Villa Marlene are its outdoor spaces.
A balcony offers a lovely sea view, and a superb terrace is shaded by a tented canopy, and big enough to eat al fresco at any hour of the day or night. The crowning glory, in every sense, is the roof terrace, which can be reached via an external staircase and offers a stunning nautical panorama. The large garden area offers enough space for sun loungers and a cosy seating area, all within sight of the crystal clear water, and a barbecue is available for guests to use.
To make sure you can explore the area in freedom and comfort, off-street parking spaces are available. Alternatively, if you prefer to stay closer to home, a path outside the villa leads directly down to the sea.
Mongerbino – Indulge your senses by the sea
The villa in Mongerbino is a dream come true for lovers of the sea. Every morning you can start your day with a refreshing swim in the crystal clear waters of the warm Tyrrhenian and enjoy the peace and privacy that characterise this place.
The sunrise is indescribably beautiful, with a breathtaking view out over the water all to yourselves. The evocative fragrance of jasmine and orange blossom hangs in the air, blending and contrasting with the salt scent of the sea.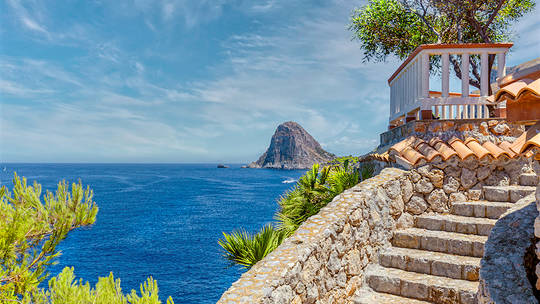 The gentle lapping of the waves, the quiet song of cicadas and the chorus of seagulls create a unique soundscape. Let the cares of the world float away on the tide and breathe it all deeply in.
The Monte Catalfano nature reserve is close at hand, while the fascinating ancient ruins of Solunto are only five kilometres away.
Even closer at hand is the railway station of Bagheria, just 4km up the road and ready to carry you to the very heart of Palermo in twenty minutes.