from 70

€

/night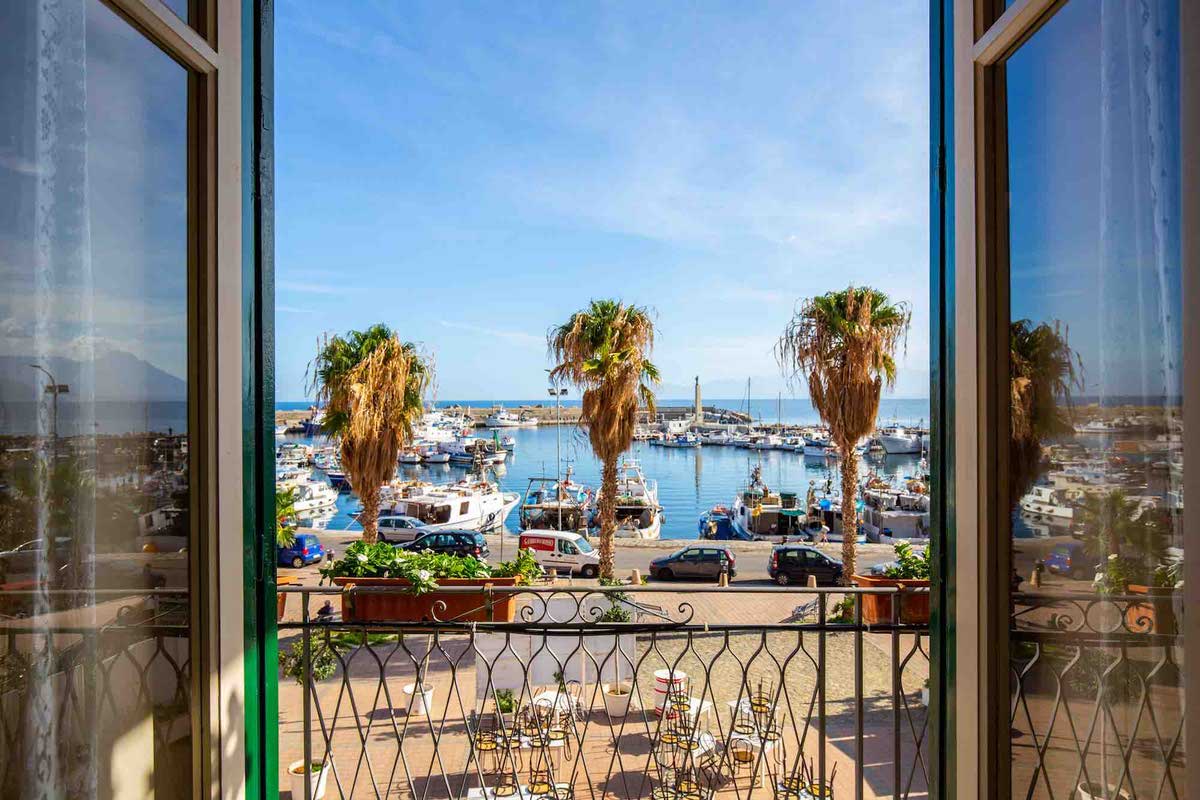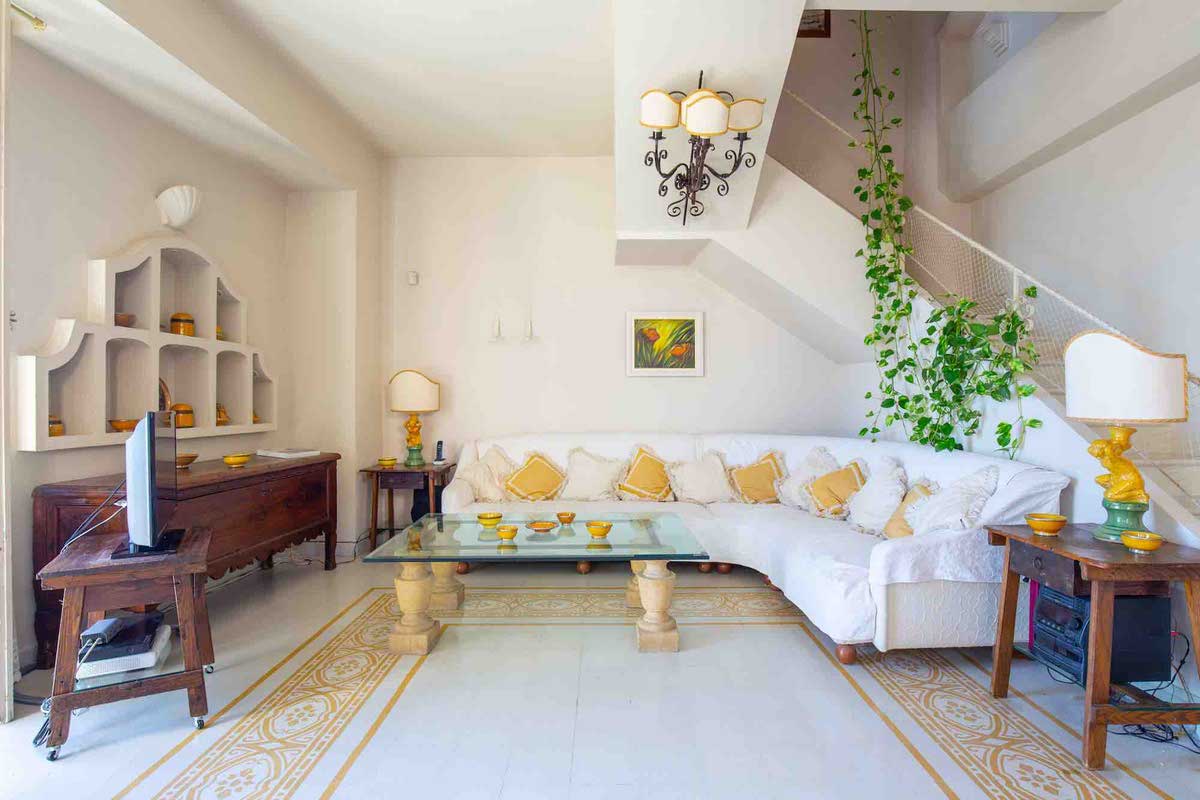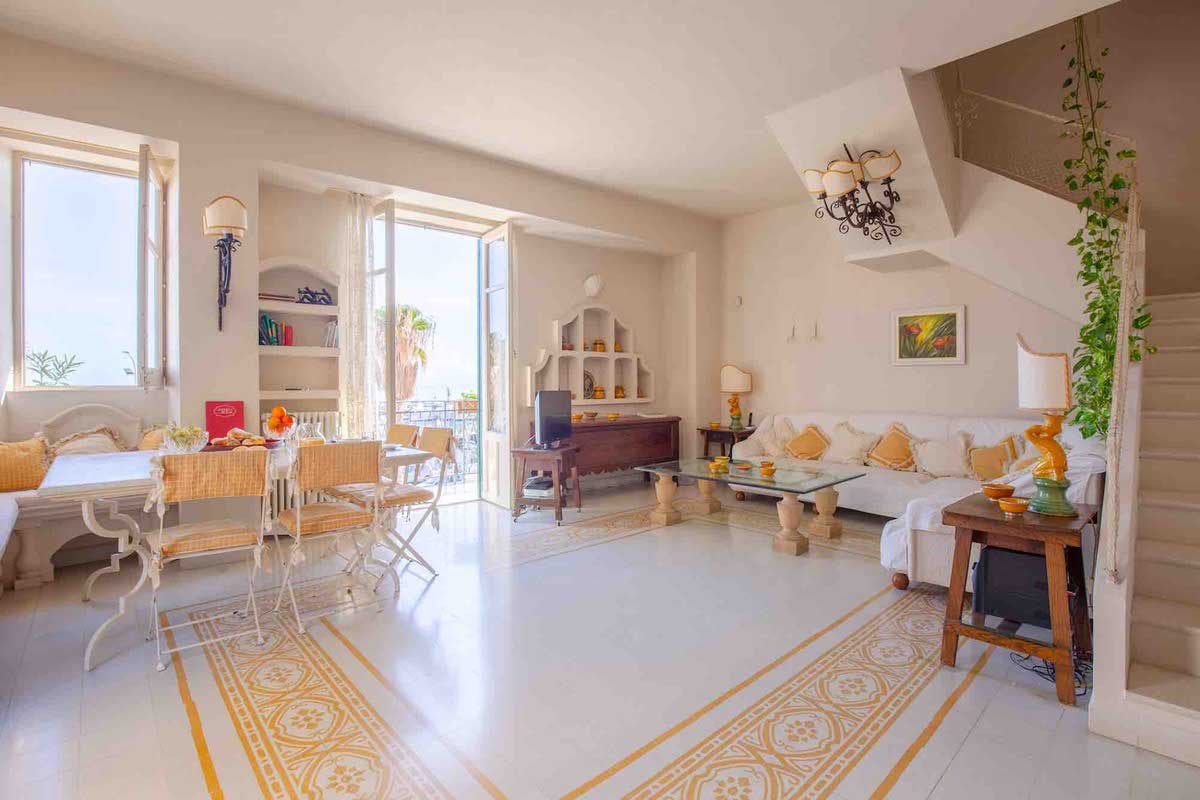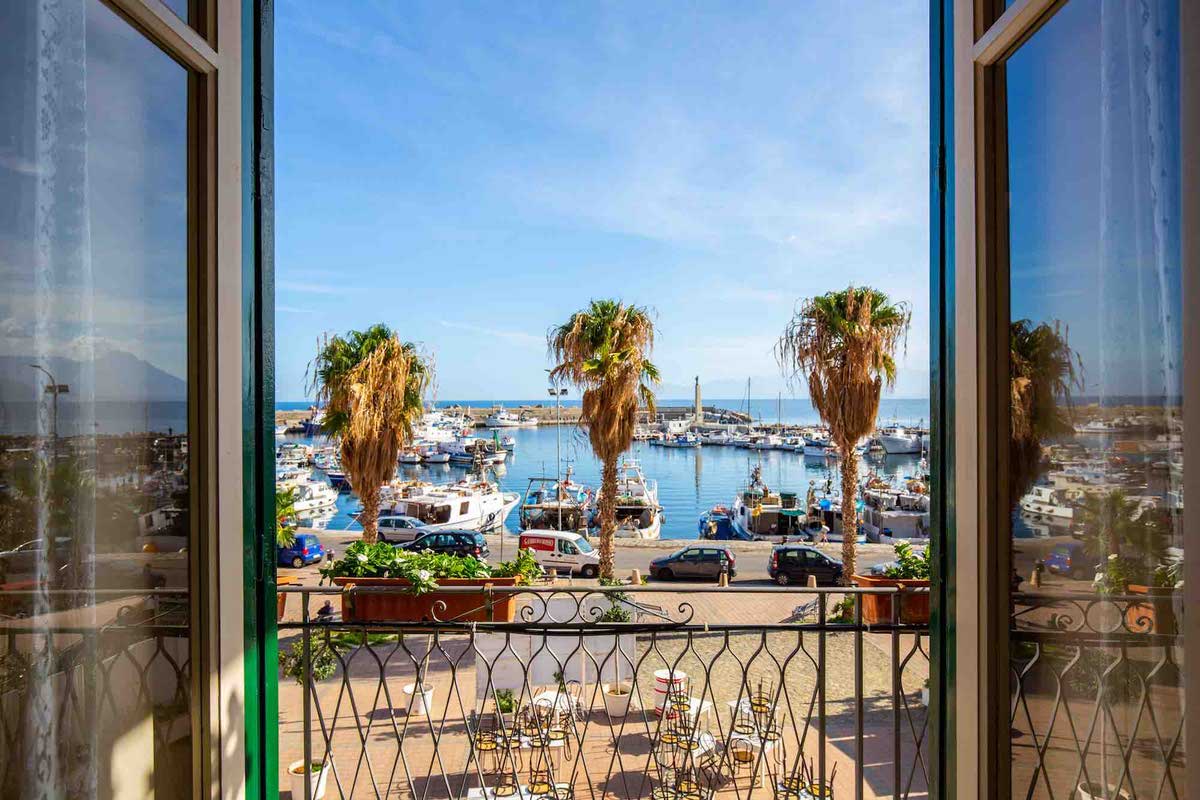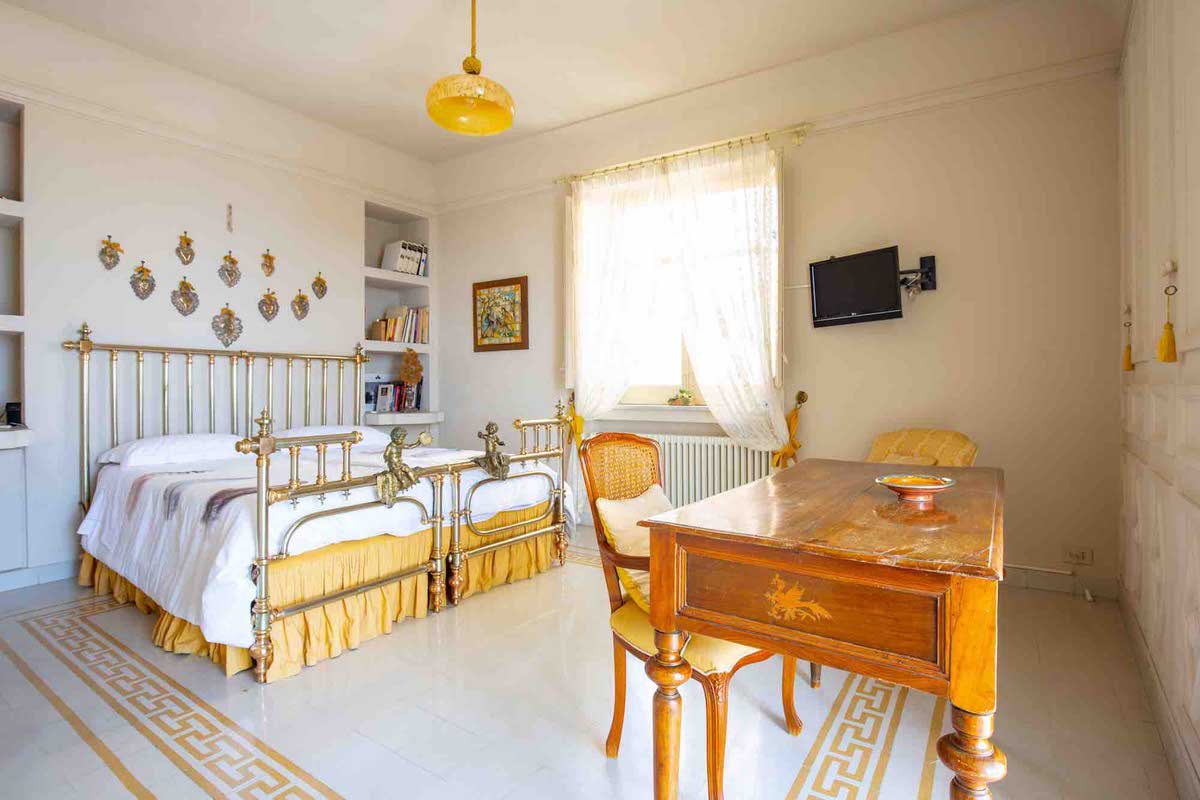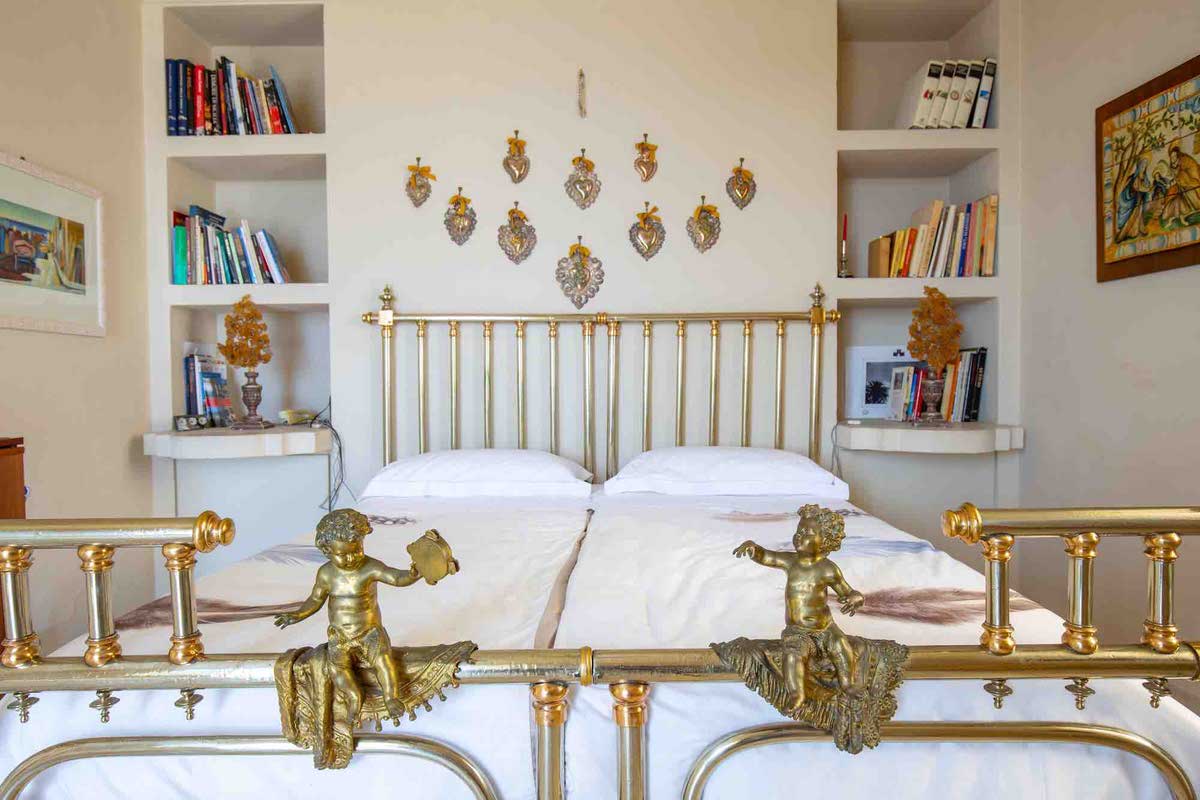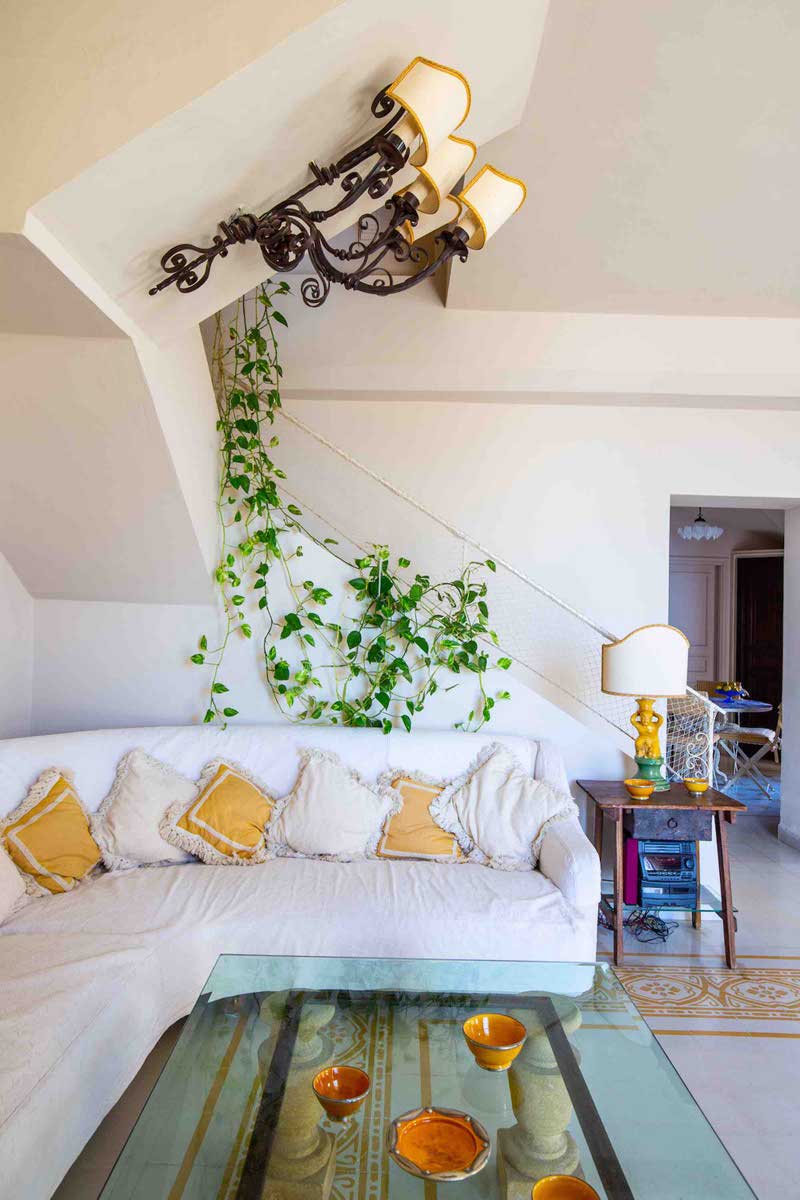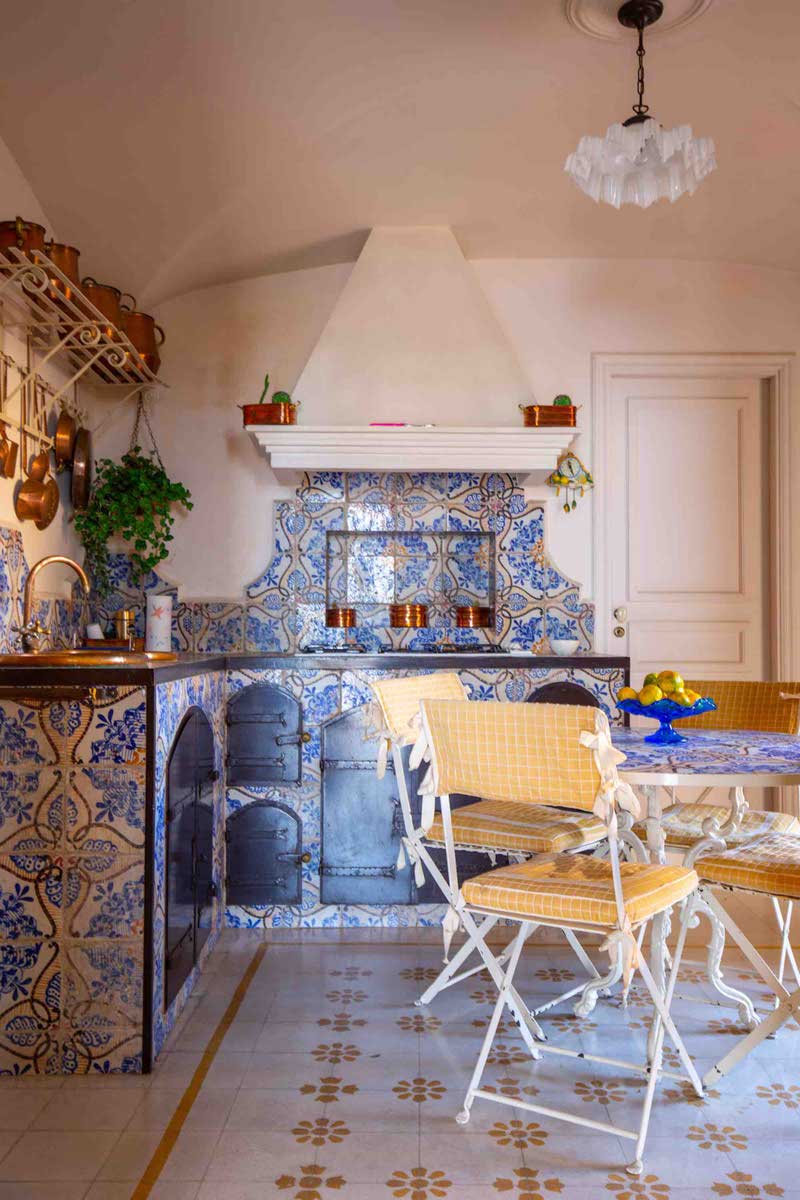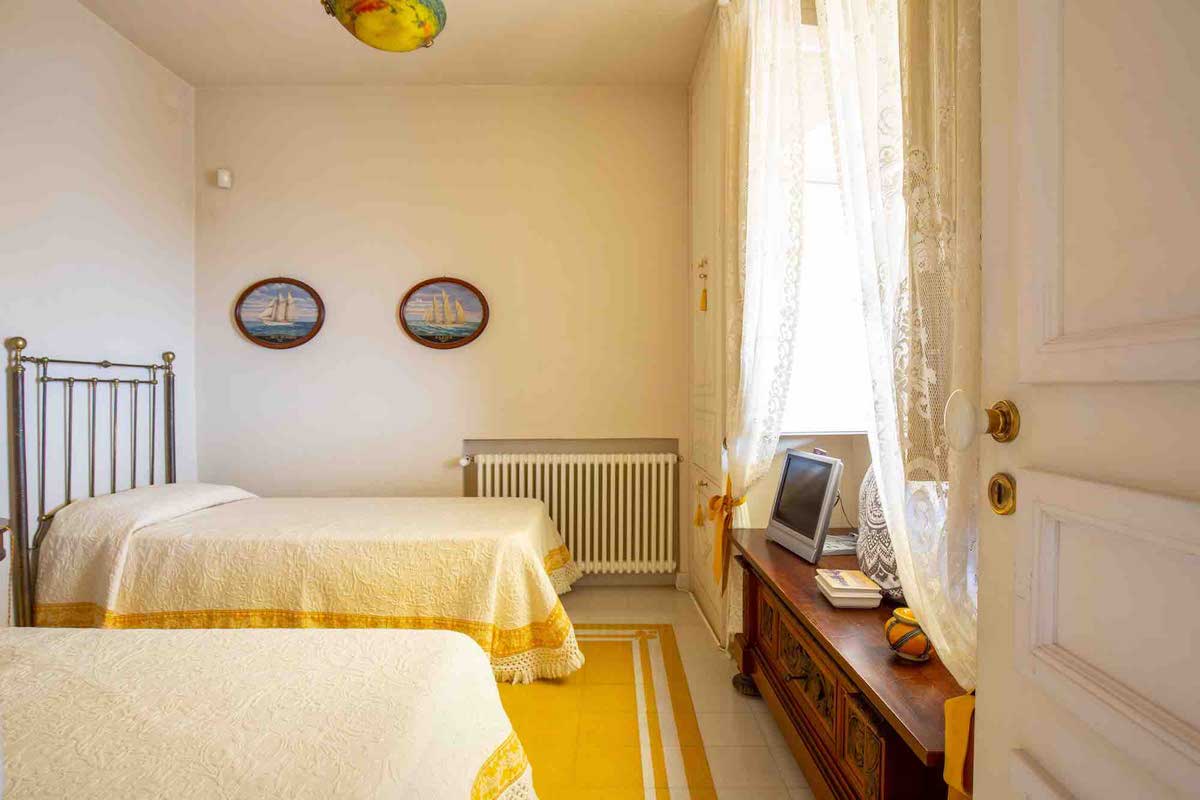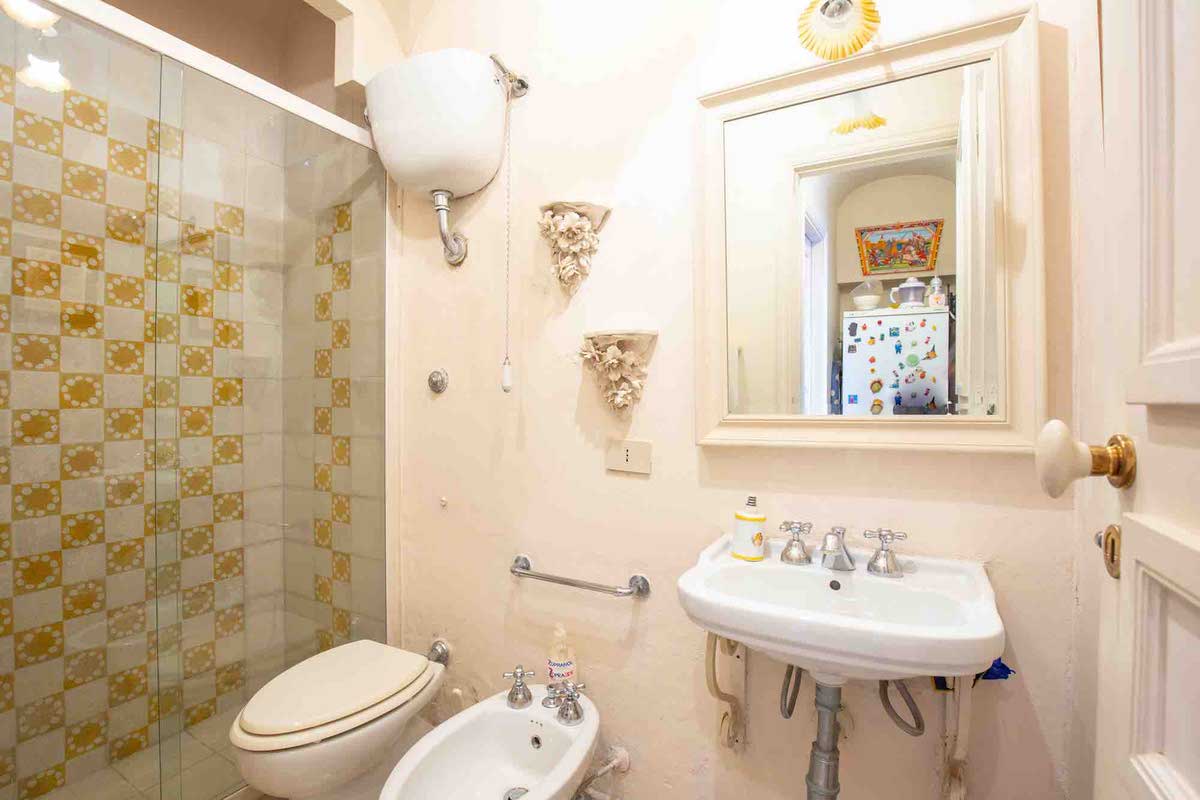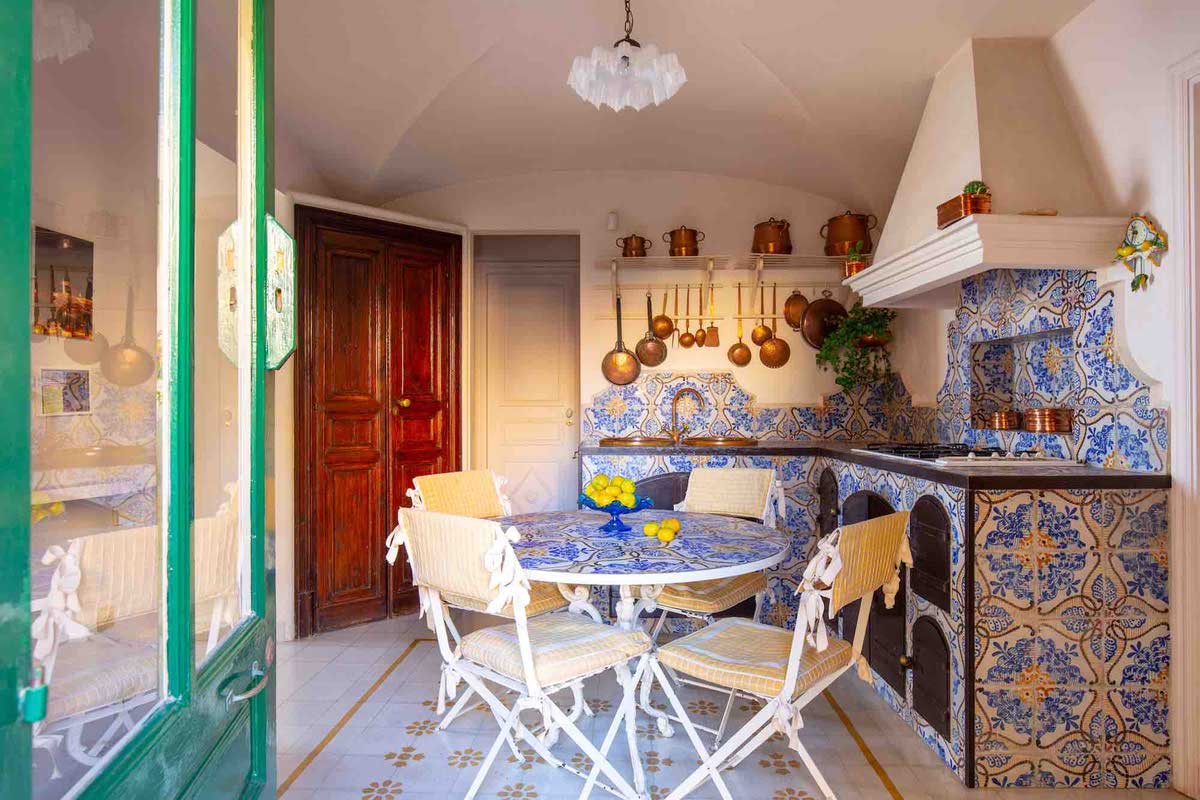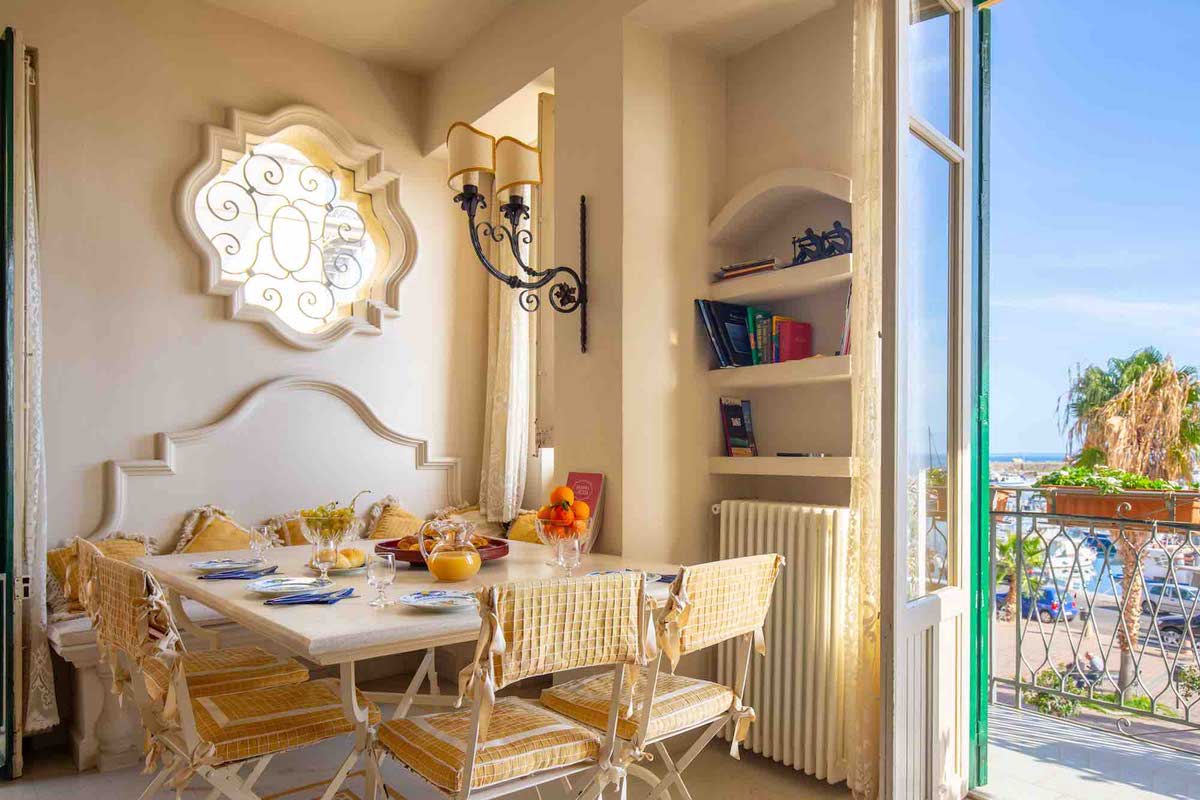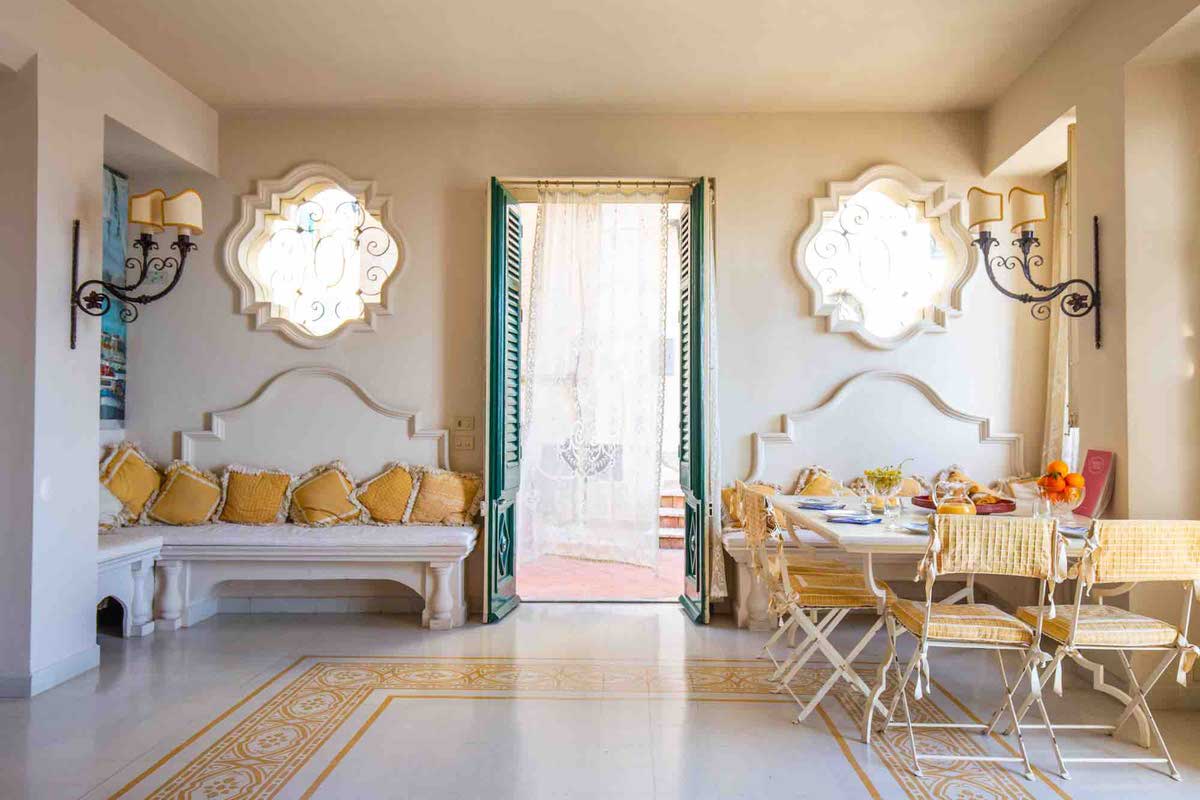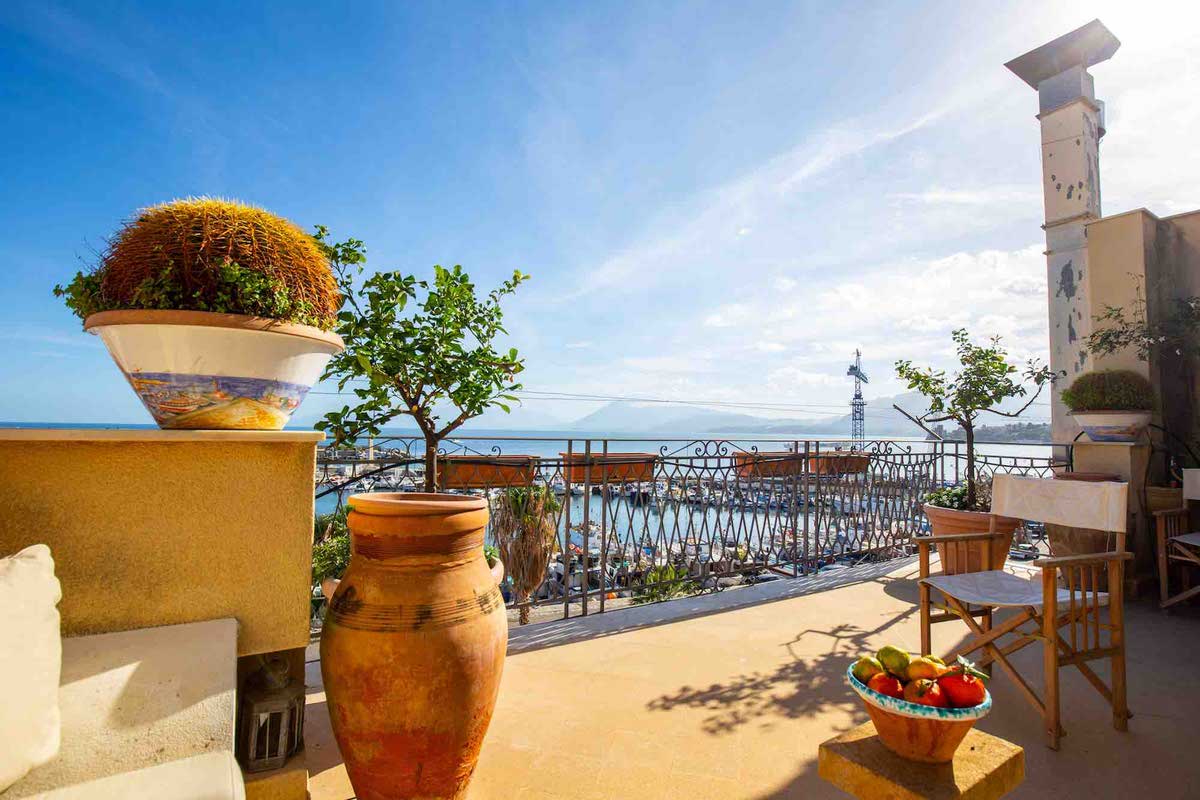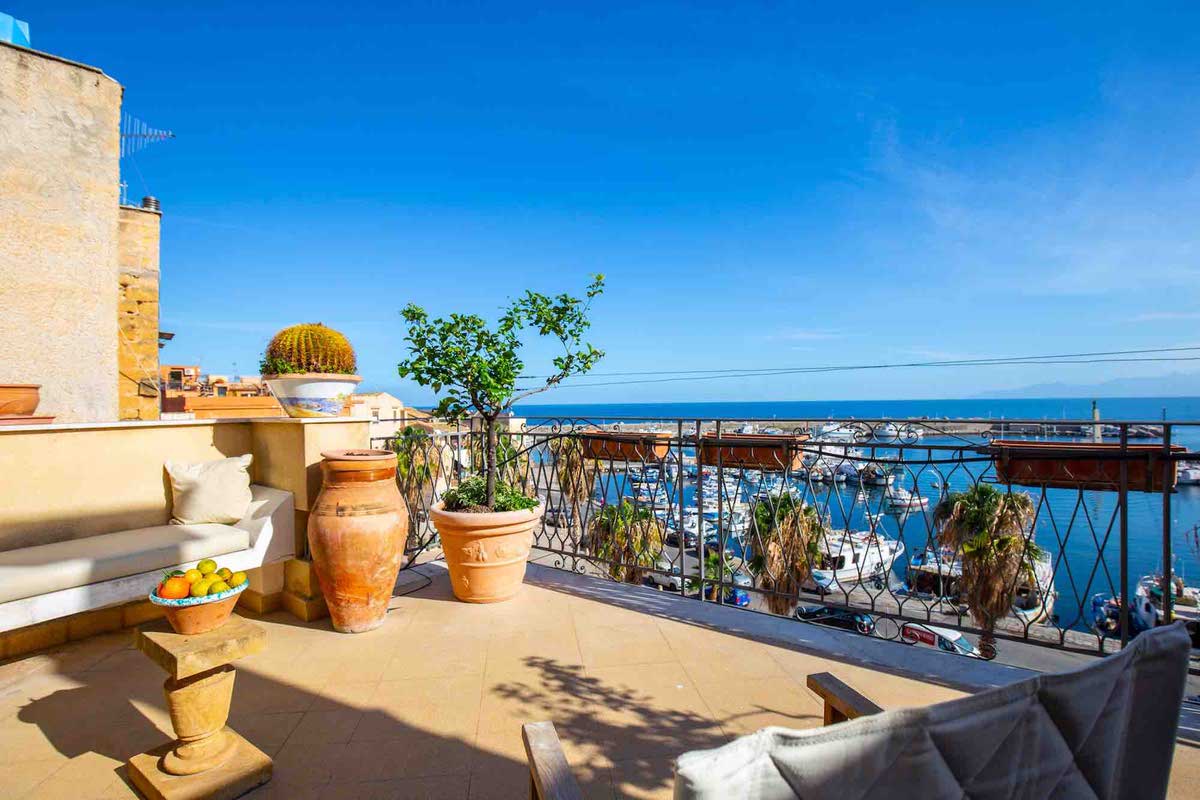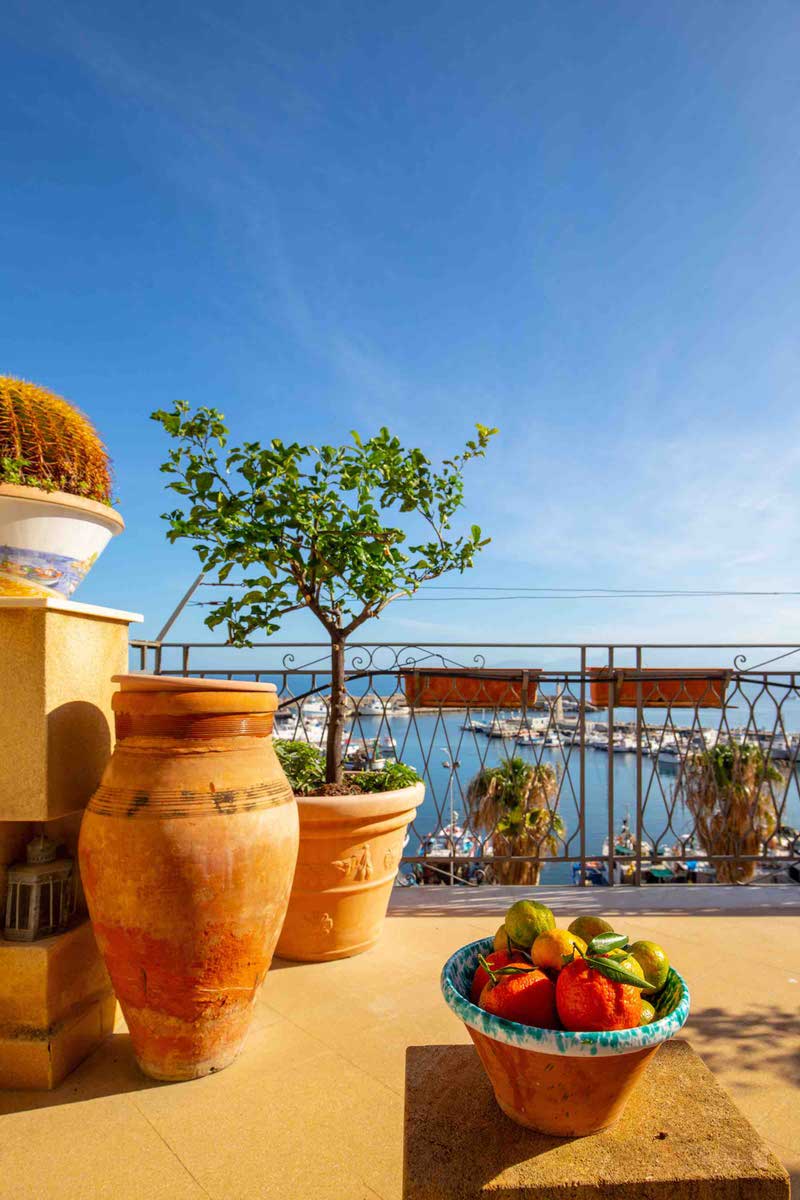 Casa Porto Bagnera
Casa Porto Bagnera is a real jewel among our offers. Until recently, it belonged to a descendant of the Signor Giuseppe Bagnera, who at that time planned the port of Porticello and changed it from a small jetty to the second largest fishing port in Sicily. Accordingly, the house, which has a beautiful view of the harbour and the sea, is furnished with great attention to detail. In each corner you will find smaller and larger decorations that reflect the builder's attachment to the sea and fishing. The house is very tastefully decorated and houses many antique furniture, impressive paintings and jewellery wherever you look. The central heating supports even longer stays during the winter.
Each floor has a balcony, the supreme also has a very nice roof terrace with sunscreen, from which you can watch the colourful hustle and bustle of the harbour. The impressions you get here range from typical activities of fishermen, such as repairing fishing nets, to storybook situations, such as a small group of cigar-smoking seniors who play cards or chess in the shade of palm trees in the piazza of the harbour. In the evening, on the other hand, you have restaurants and bars right outside the door and you will find yourself right in the middle of the action.
By the way: Like all offers from Solemar-Sicilia, Casa Porto Bagnera belongs to the association "ADDIOPIZZO" and is therefore one of the antimafia accommodations in the area.
Details
Letting Type : Apartment in townh.