from 45

€

/night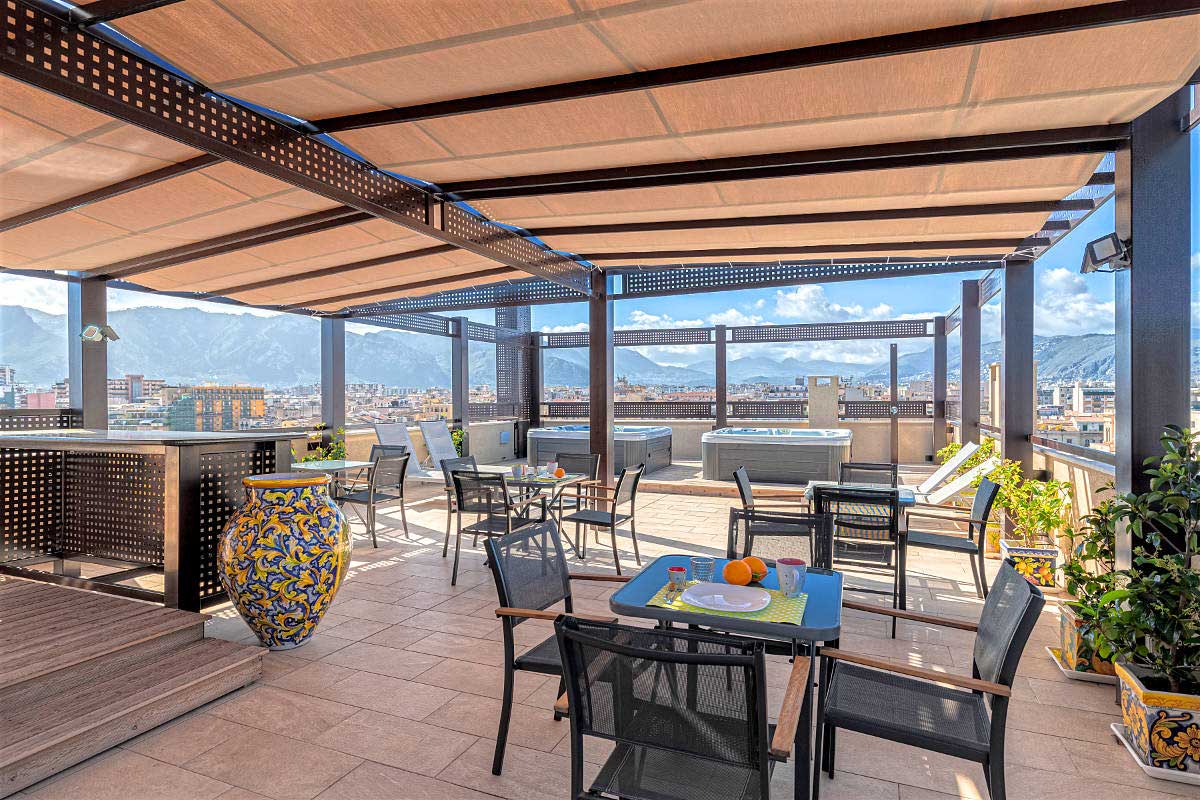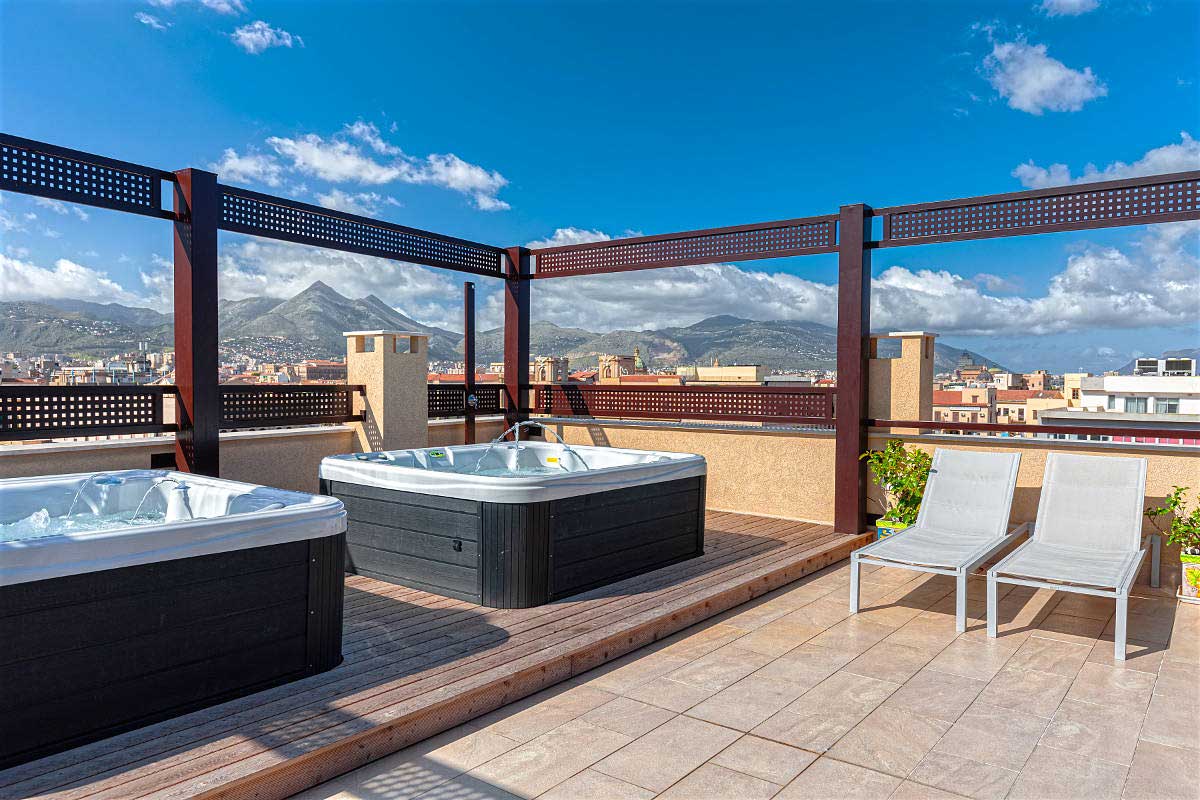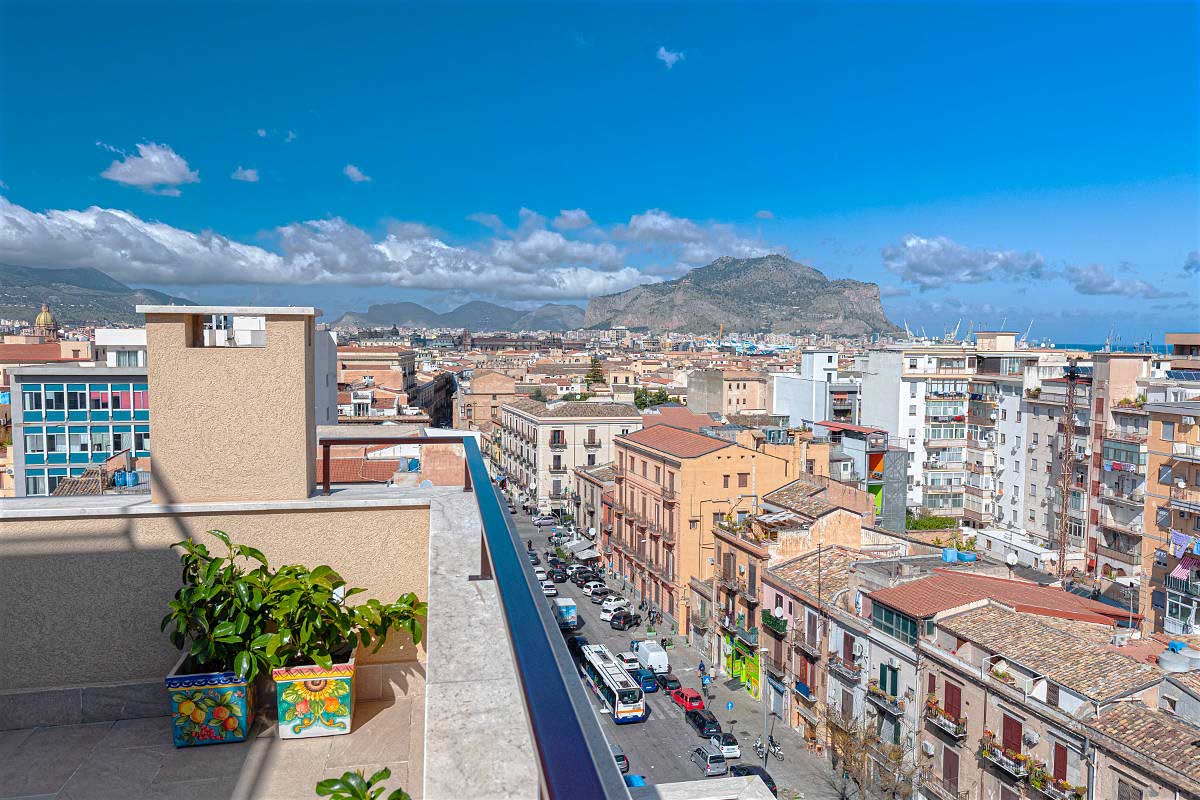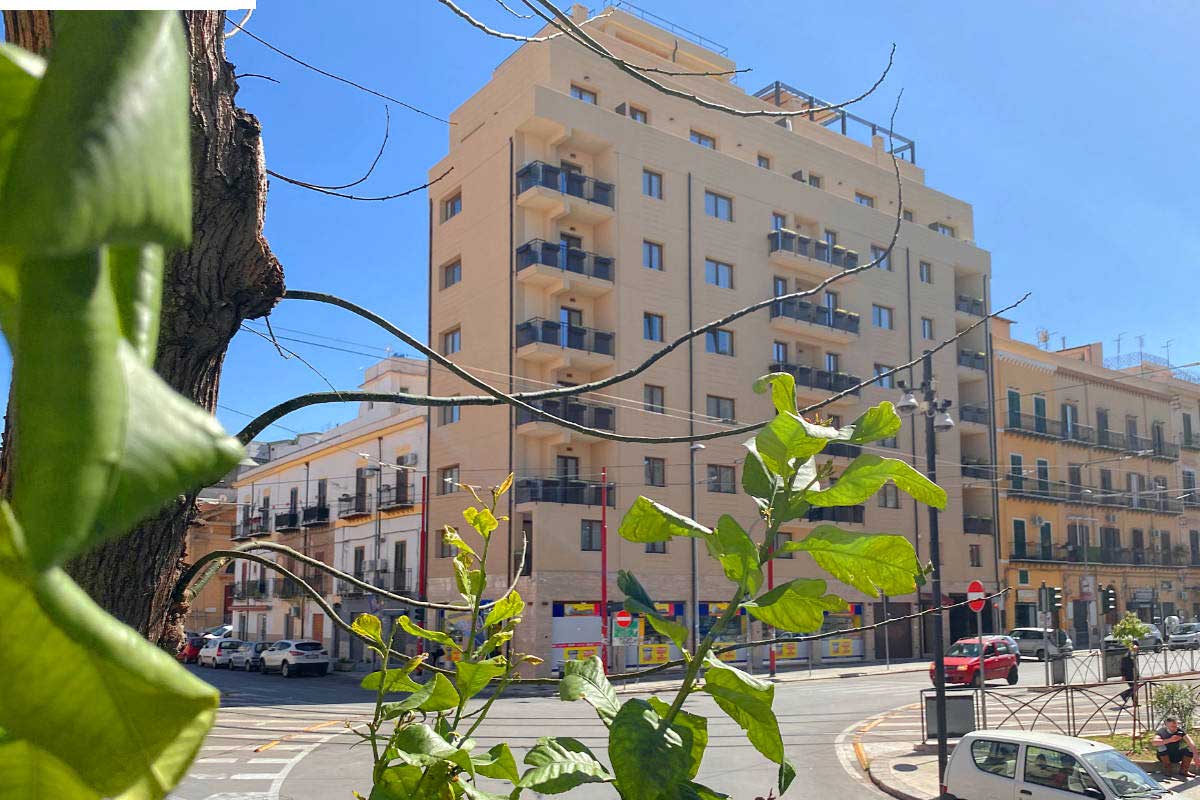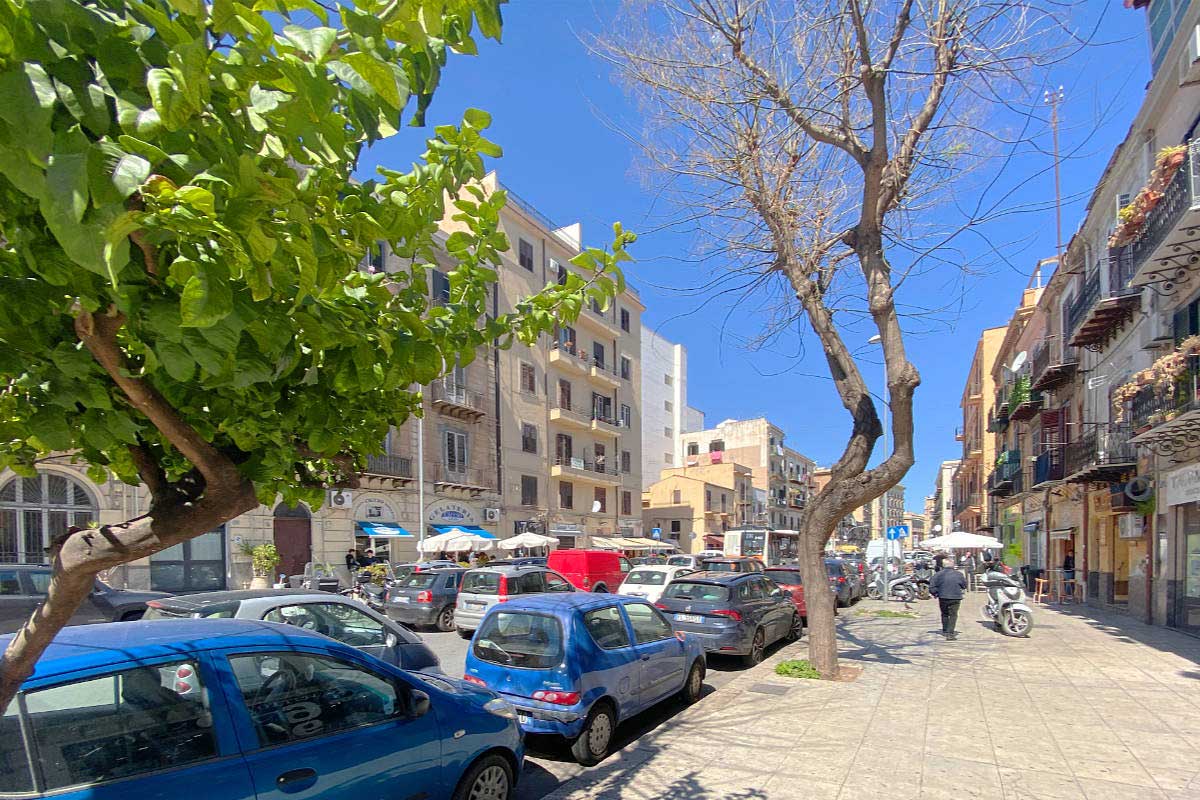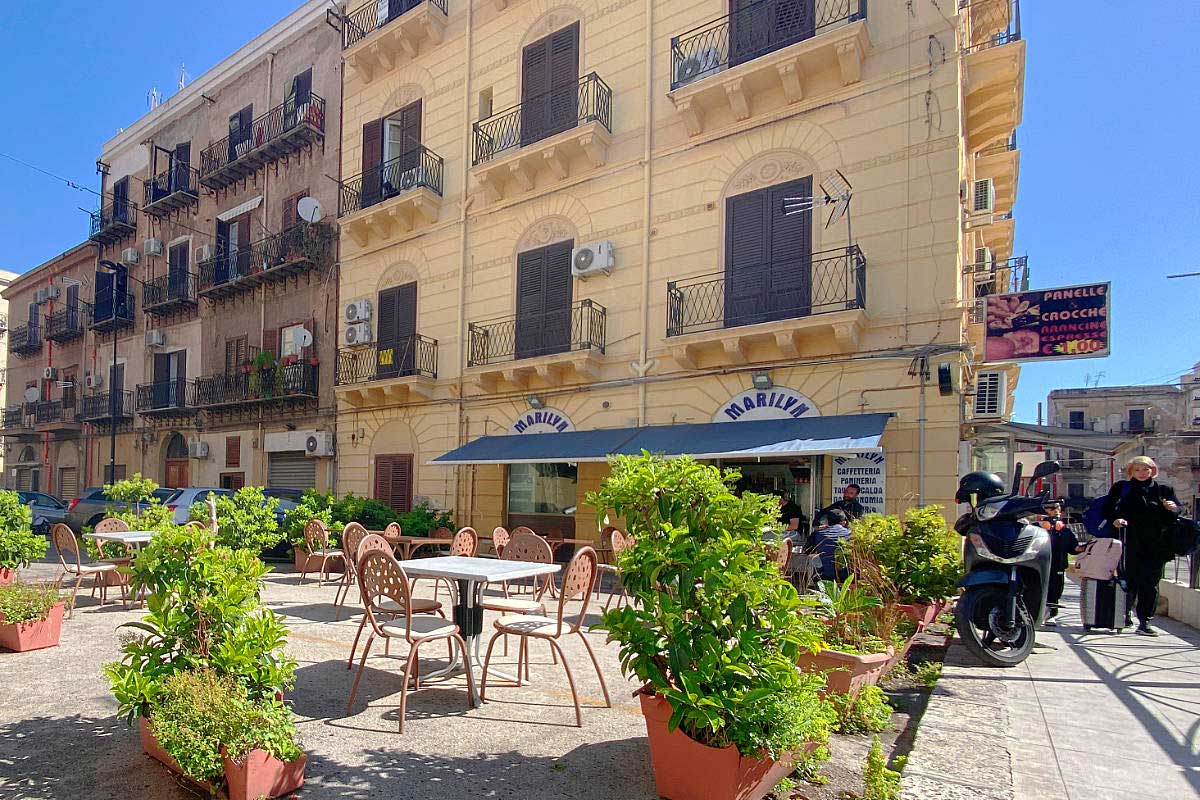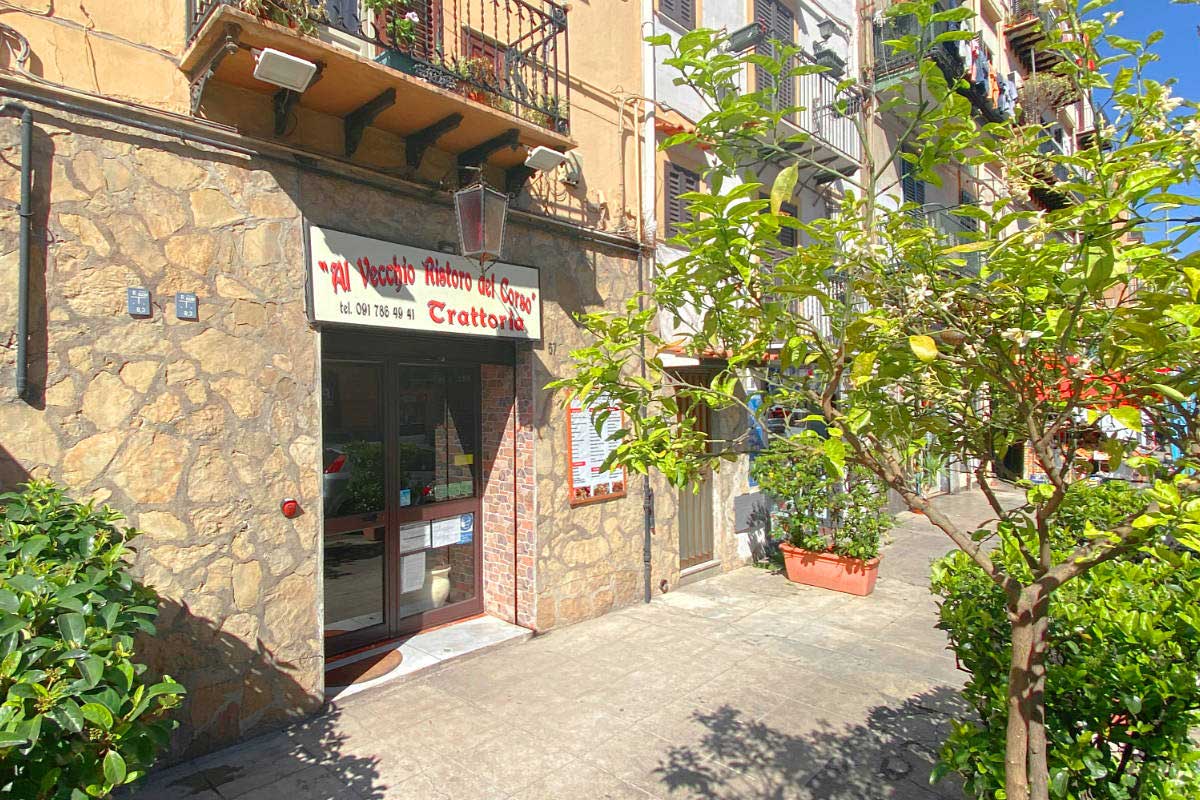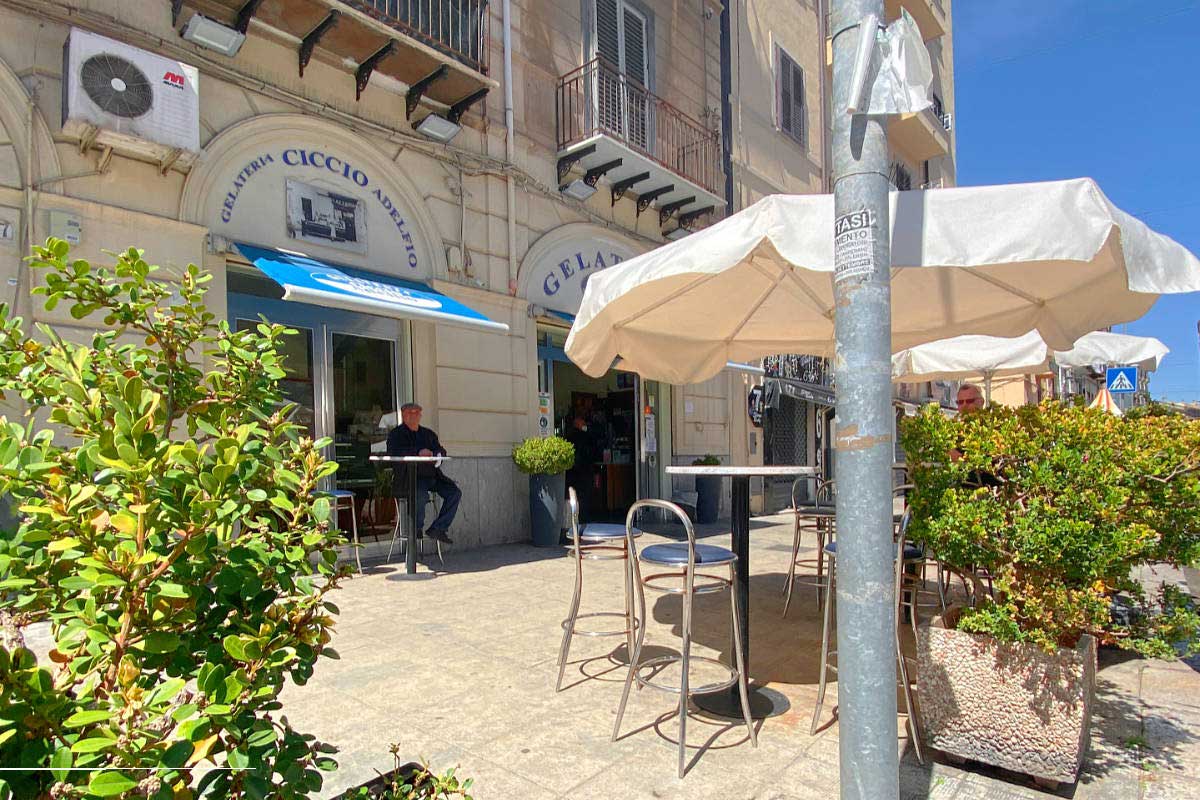 Palermo Blu • Multi Suite
Modern renovated apartments
In summer, shared roof terrace with two Jacuzzis
Only 200m from the main station
Two old town districts right on the doorstep
Position on Google Maps ⇒
Palazzo on Google Street View ⇒
Convenient for Arriving… and for Exploring!
As soon as you set foot outside the city's main station, the grandiose Palermo Centrale, a leafy piazza awaits you with cappuccino, gelato and Sicilian sunshine. But no need to manoeuvre your cases through tight cafe aisles – the Multi Suite is just across the square!
With the check-in process complete in a matter of minutes, you're liberated from all your cares and the city is at your fingertips. From the moment you step out of your front door there's a bustling and beautiful city all around, and within a matter of minutes you can start to lose yourself in Palermo's magical Old Town.
Sights and Sounds of Palermo
Palermo is much more than rich coffee, immaculate gelato and sun. You can get your bearings using our map Palermo – First Steps. This easy-to-follow walking route takes you to 'Quattro Canti', the ornate crossroads where the four historic quarters of the old city meet, as they have for so many centuries. Best of all, and almost too good to be true, these bustling thoroughfares are almost entirely pedestrian zones.
The pedestrianised area offers casual visitors everything their hearts (and, needless to say, their stomachs) desire. But more seasoned explorers will want to venture behind the scenes to discover the city through the eyes of a local – and that's what our other themed maps will help you do.
Discover Sicily without a rental car
Palermo is a perfect starting point for discovering all of Sicily.
Admittedly – if you want to venture off the beaten track in the island's the mountainous interior, you'll need your own car. But countless examples of Sicily's fabulous attractions are easily reachable by bus and train. This map is sure to give you a few ideas!
The location of the Multi Suite apartments, right opposite the main railway station (also a major hub for buses), makes it perfect for these excursions. Treat yourself to a few more sunny days in Sicily rather than losing your budget on pricey rental cars.
The Multi Suite makes a wonderful base for longer stays. All flats are self-catering and equipped with a washing machine.
Insider Tip: Winter Sun
Shirt sleeves on a sunny piazza in January? Yes – it's possible! Because Sicily, almost the southernmost point of all Europe, actually lies at the same latitude as Tunis. And since mass tourism hasn't yet caught on to this, you have many of the sights Palermo and Sicily almost to yourself in winter. Small wonder that many northern Europeans now make Palermo a winter home and some even buy property here.
Arrive in Comfort – Flexible Check-in
On your arrive at the Multi Suite, our check-in service is at your disposal 24h a day.
If you don't want to be without a rental car (or are taking the scenic route down Italy in your own vehicle!), the Multi Suite offers private parking spaces. Please contact us in advance and we will be delighted to reserve a space for you.
If you are travelling by plane, trains, buses and shared taxis will all take you directly from the airport (the railway station, directly underneath the arrivals hall, is called 'Punta Raisi') to the main railway station ('Palermo Centrale').
Of course, private taxis will also bring you from the airport to the Multi Suite. However, please do contact us to arrange a transfer which will save you money (prices start from €35.00 one way).
The Apartments
Multi Suite offers four types of modern apartments:
Palermo – The most exciting city in Italy
"Palermo is noisy and chaotic!" they say. Is that a fact? Maybe it is right next to the motorway, but who wants to take a holiday there!? Certainly not our guests, who can choose from a range of luxury and well soundproofed apartments in the very centre of town.
Amongst European cities of its size, nowhere is a trendier pick for a city break or culture-filled getaway than Palermo. As the city sheds the old cliches of the twentieth century, travellers are thronging to the four historic neighbourhoods that make up its old town, its leafy boulevards and buzzing piazzas, and the newly-pedestrianised thoroughfares that are its main arteries.
The old town district of La Loggia even has its own marina, known as La Cala: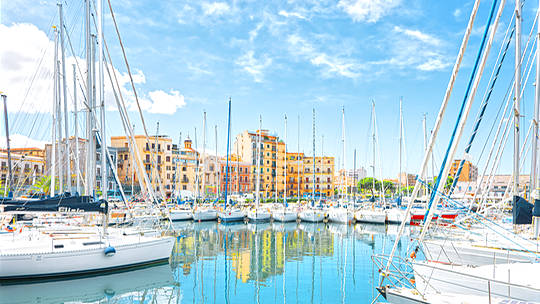 We can't believe any city in Italy has changed more than Palermo over the past 20 years, so if you're still picturing the old cliches of crime and chaos, you've got to come and see for yourself what everyone's talking about.
Palermo is the perfect base for a winter holiday in Sicily. The summer tourists thin out noticeably by mid-October, but the weather is still glorious right up to Christmas. Even in January, the sun shines here for an average of four hours a day. Beat the crowds and discover the real Palermo with a winter getaway in the Mediterranean.