from 70

€

/night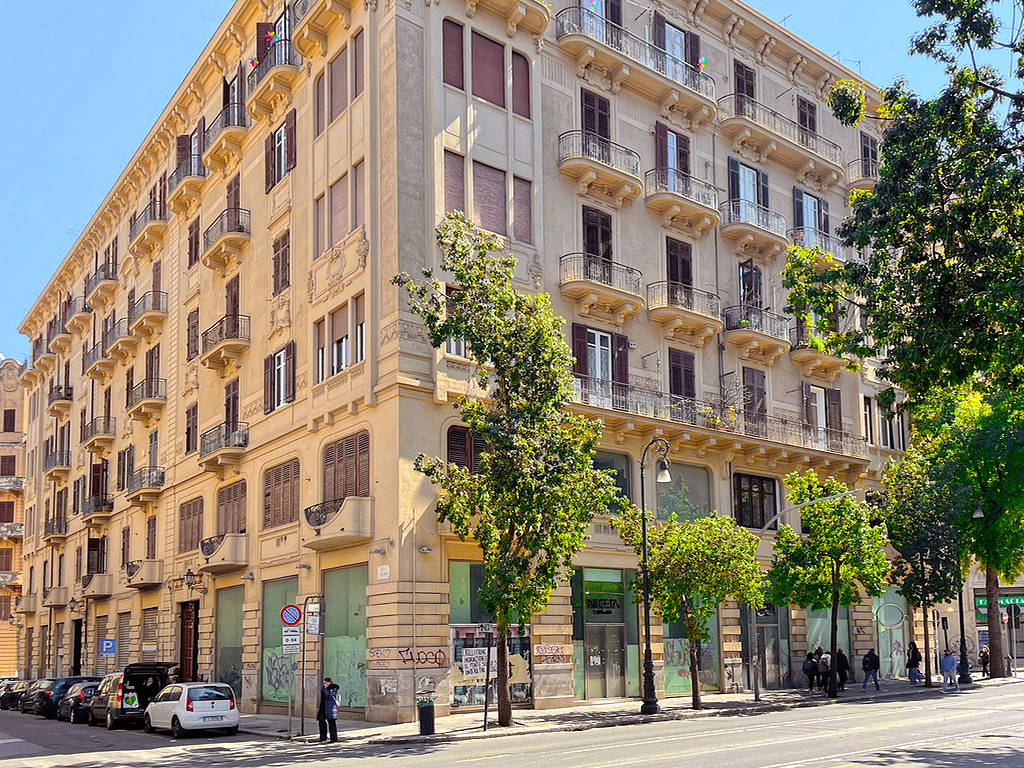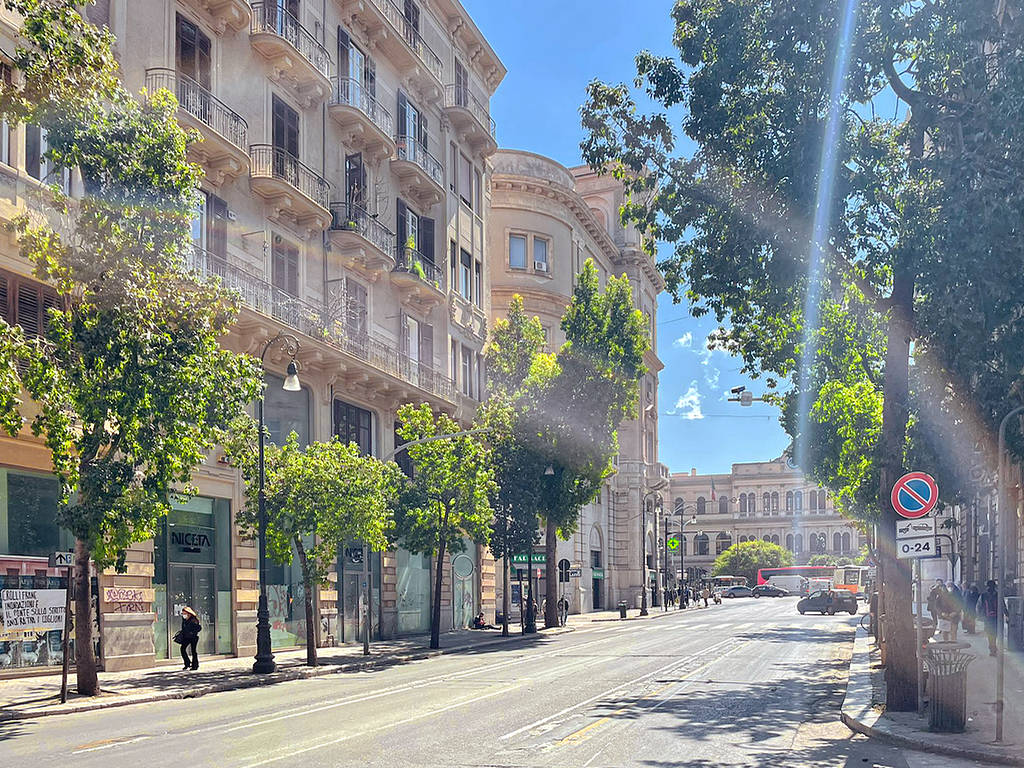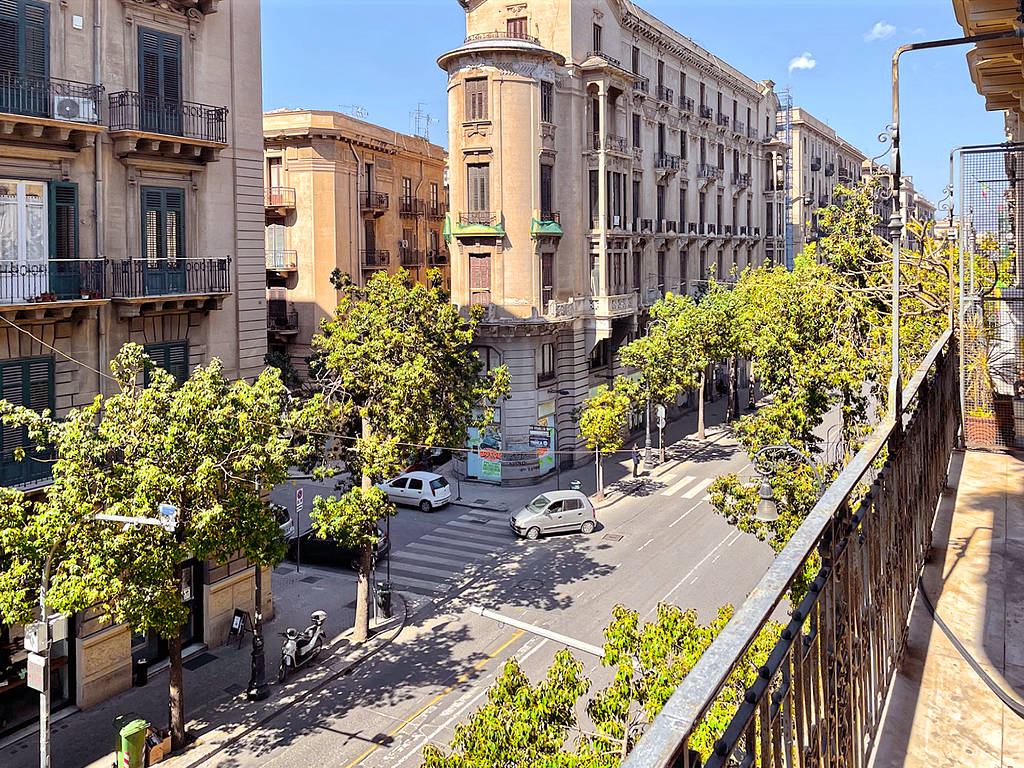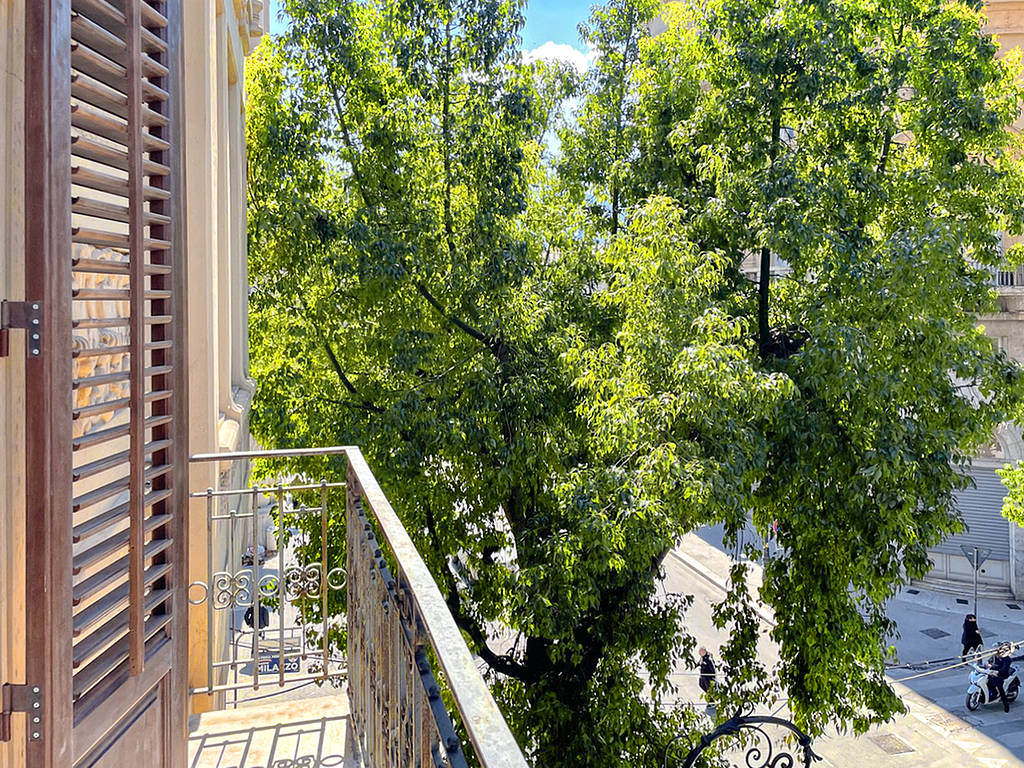 Palermo Blu • Palazzo Pirrotta
In the heart of Palermo's old town is the trendy and leafy district of 'La Kalsa'. Here, a stone's throw from the city's main Centrale station as well as some of its most popular eateries and nicest parks and piazzas, the exclusive apartment complex of Palazzo Pirrotta offers a pair of beautiful vacation apartments.
The beautiful palazzo building, fresh from a comprehensive restoration project, radiates a blend of timeless elegance and contemporary comfort. Original design features such as frescoed ceilings, wrought iron balconies and courtyards have been carefully preserved, allowing guests to enjoy the unique atmosphere of a place steeped in heritage and tradition. Your own little piece of Palermitano history.
Nor do these lavishly renovated apartments skimp on any creature comfort. With the perfect balance of location and luxury, this is a base ideal for those who want to venture away from the beaten path and discover this fabulous city as the locals live it.
Just a few steps away are restaurants to cater for everything from Michelin-starred dining to moreish street food. As the hot sun sets and the day begins to cool in this evocative quarter, once the preserve of the city's gentry, a colourful mix of locals emerge to bring it a new burst of energy. Join them to lose yourself in its winding cobbled thoroughfares, cool off in a chic cocktail bar or browse the boutiques of the pedestrianised shopping district. Your welcoming accommodation will never be more than a short walk away.
The individual apartments
Palazzo Pirrotta offers these single apartments:
Palermo – The most exciting city in Italy
"Palermo is noisy and chaotic!" they say. Is that a fact? Maybe it is right next to the motorway, but who wants to take a holiday there!? Certainly not our guests, who can choose from a range of luxury and well soundproofed apartments in the very centre of town.
Amongst European cities of its size, nowhere is a trendier pick for a city break or culture-filled getaway than Palermo. As the city sheds the old cliches of the twentieth century, travellers are thronging to the four historic neighbourhoods that make up its old town, its leafy boulevards and buzzing piazzas, and the newly-pedestrianised thoroughfares that are its main arteries.
The old town district of La Loggia even has its own marina, known as La Cala: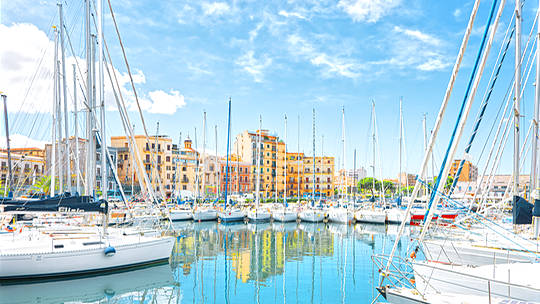 We can't believe any city in Italy has changed more than Palermo over the past 20 years, so if you're still picturing the old cliches of crime and chaos, you've got to come and see for yourself what everyone's talking about.
Palermo is the perfect base for a winter holiday in Sicily. The summer tourists thin out noticeably by mid-October, but the weather is still glorious right up to Christmas. Even in January, the sun shines here for an average of four hours a day. Beat the crowds and discover the real Palermo with a winter getaway in the Mediterranean.
Details
Letting Type : Apartment in townh.