from 70

€

/night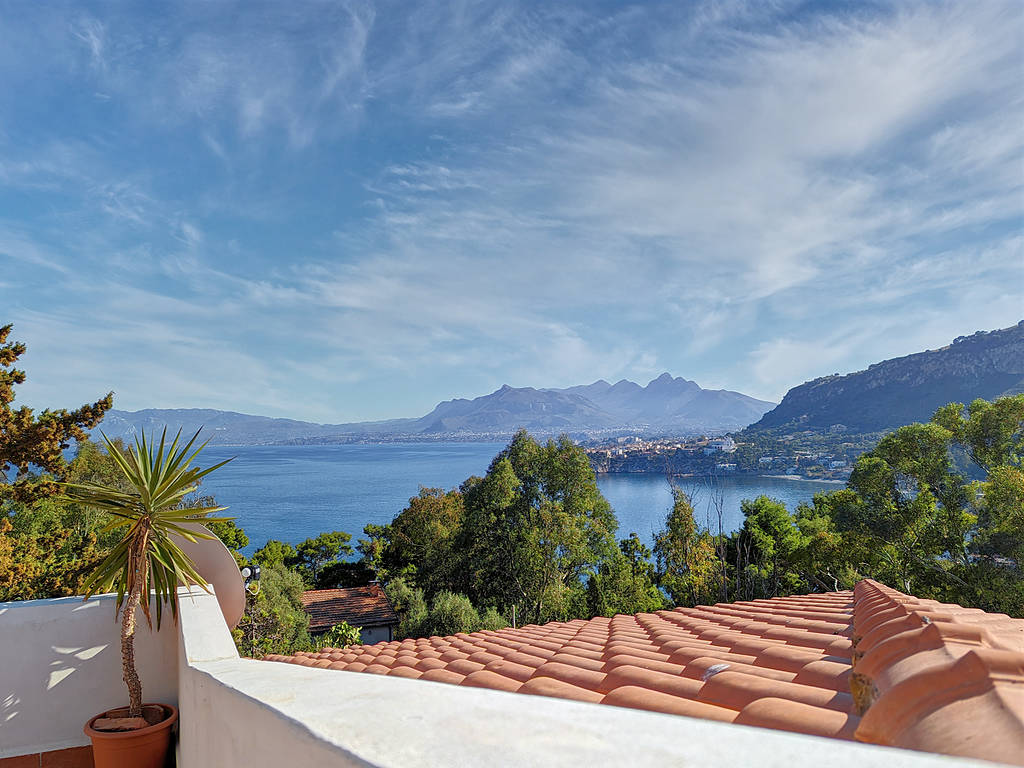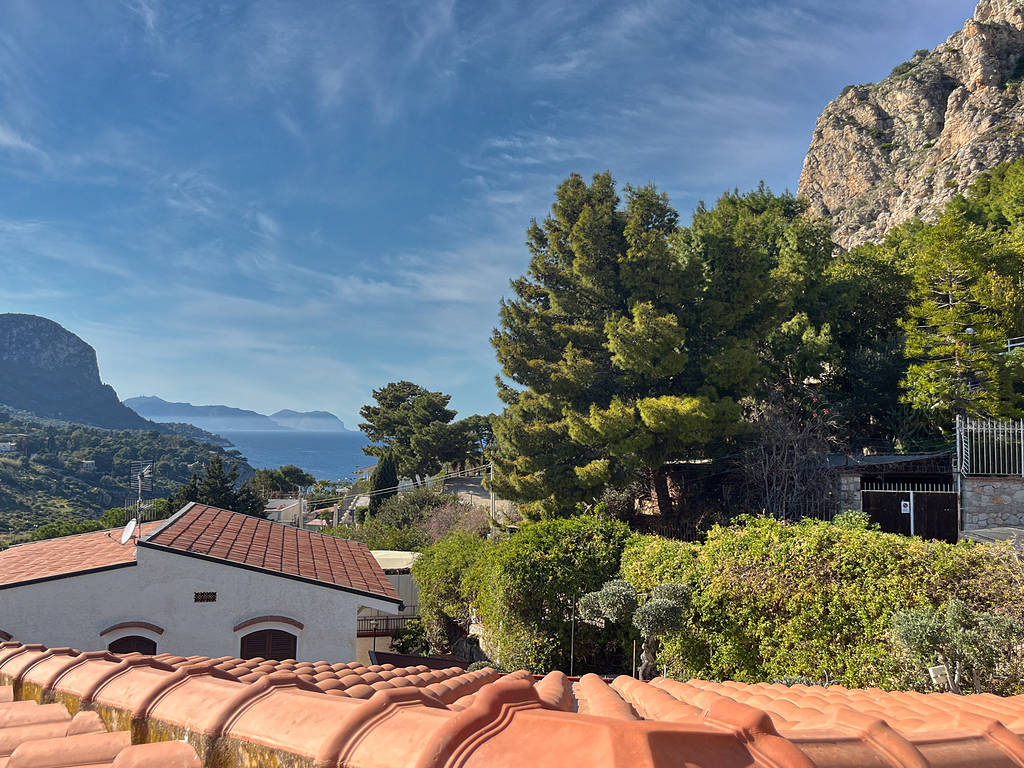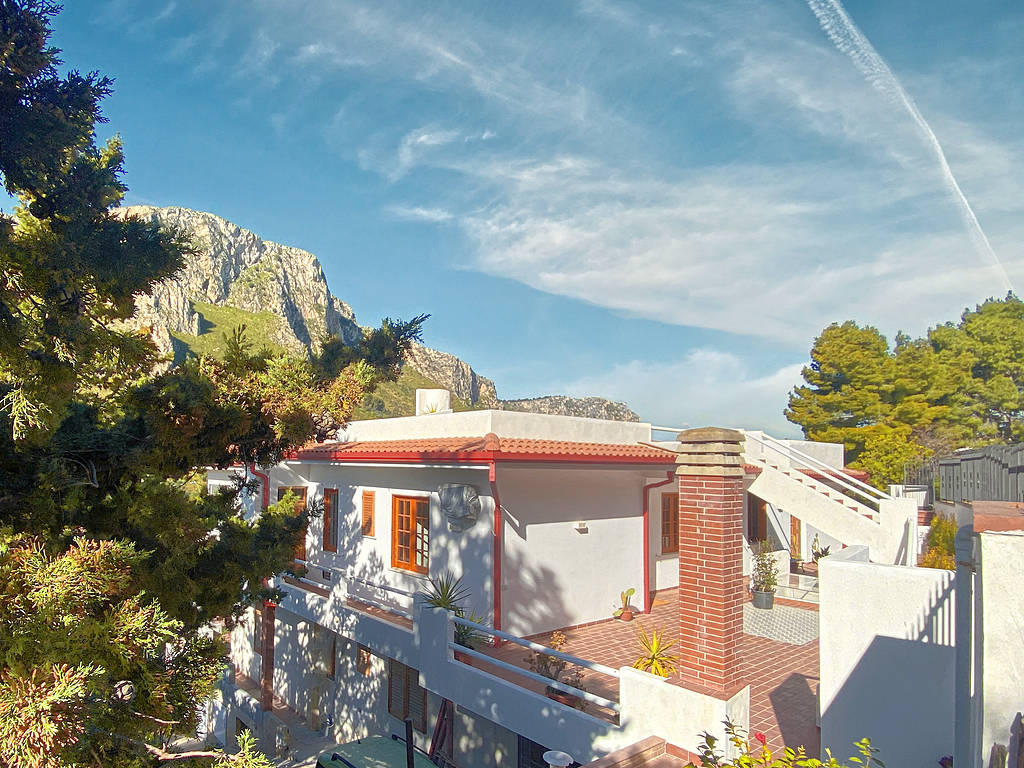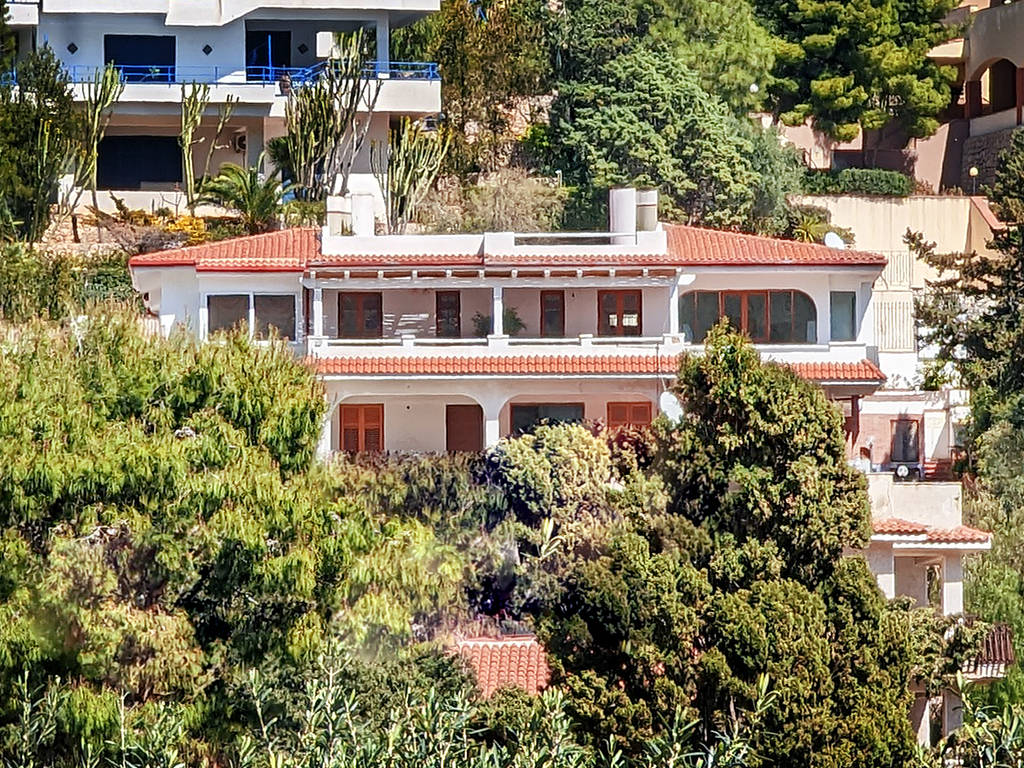 Villa due Golfi
2 apartments in a large villa
Terraces with sea view (divided by privacy screen)
Large shared roof terrace
Surrounded by Mediterranean greenery
Panoramic view of mountains and sea
Only 500m to the beach
Private parking
Position on Google Maps ⇒
Front on Google Street View ⇒
Access to the parking lot on Google Street View ⇒
Perched on a spectacular rocky outcrop between the mountains and the sea, the enchanting Villa due Golfi will provide an unforgettable backdrop to any vacation.
Its most remarkable feature is the sea view found on two sides, thanks to its stunning location perched on the slope of Capo Zafferano, a rocky spur which juts out into the Gulf of Palermo. The panoramic view from the terrace over the sea and the surrounding mountains is simply breathtaking. A dreamy spot offering incredible privacy and tranquillity, it makes the ideal holiday home for couples or families wishing to relax and escape to somewhere very special.
As colourful and beautiful inside as it is out, Villa due Golfi impresses with spacious, varied interiors and picturesque terraces, all of which are knitted perfectly into the warm and sunny environment by a classic Mediterranean design. White walls, stone surfaces and natural, locally sourced materials have been artfully merged to accentuate the obvious natural beauty of the region.
Immersed in greenery and surrounded by a shady garden, Villa due Golfi is a true oasis of peace and relaxation.
The individual apartments
Villa due Golfi offers these single apartments:
Casa Opuntia
from 70 €/night
Max. 4 guests ☀ Terrace with sea view
Casa Cactus
from 70 €/night
Max 4 guests ☀ Terrace with sea view
Capo Zafferano – Paradise where sea meets mountain
Capo Zafferano is a rocky outcrop that juts boldly into the Gulf of Palermo. A botanical treasure rich with all manner of species of Mediterranean plant, it is a magnet for seagulls, and also for Sicilian holidaymakers enjoying the endless hours of sunshine from one of the area's spacious villas.
In the morning, the sun rising over the Gulf of Termini Imerese bathes Capo Zafferano in a warm light. As it sets in the evening, over the Gulf of Palermo, it ignites the land, sea and sky in an explosion of breathtaking colours and unforgettable views!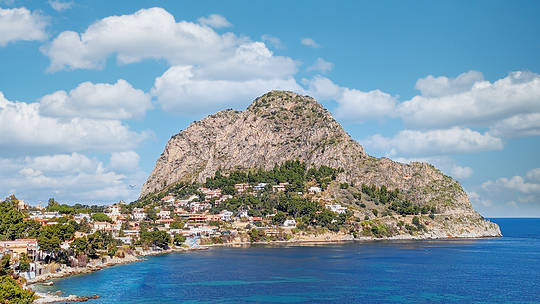 Whether you choose to make the most of the Mediterranean sun with activity or relaxation, you will have a stunning natural backdrop. A pair of beautiful beaches and the Monte Catalfano nature reserve are all within easy reach. The archaeological site of Solunto is a few kilometres away.
Capo Zafferano stands within the district of Sant'Elia, a fascinating and gloriously traditional Sicilian fishing village. Its picturesque coves, small beaches and a rocky hinterland will bring to mind the Côte d'Azur – but in some blissful bygone age or parallel universe where the Côte d'Azur was still completely untouched by mass tourism. This is where the savvy Sicilians come to get away from both the heat of the city in summer – and the visiting crowds!
Thanks to this, Sant'Elia is home to plenty of beach bars, restaurants and everything you need for a completely satisfying holiday.
The railway station in nearby Bagheria will bring you to the centre of Palermo in less than 20 minutes. Just four kilometres away from Capo Zafferano, the station is served by almost every train running to and from Palermo, giving you freedom to explore the city at your own pace.
Details
City : Sant'Elia - Capo Zafferano