from 180

€

/night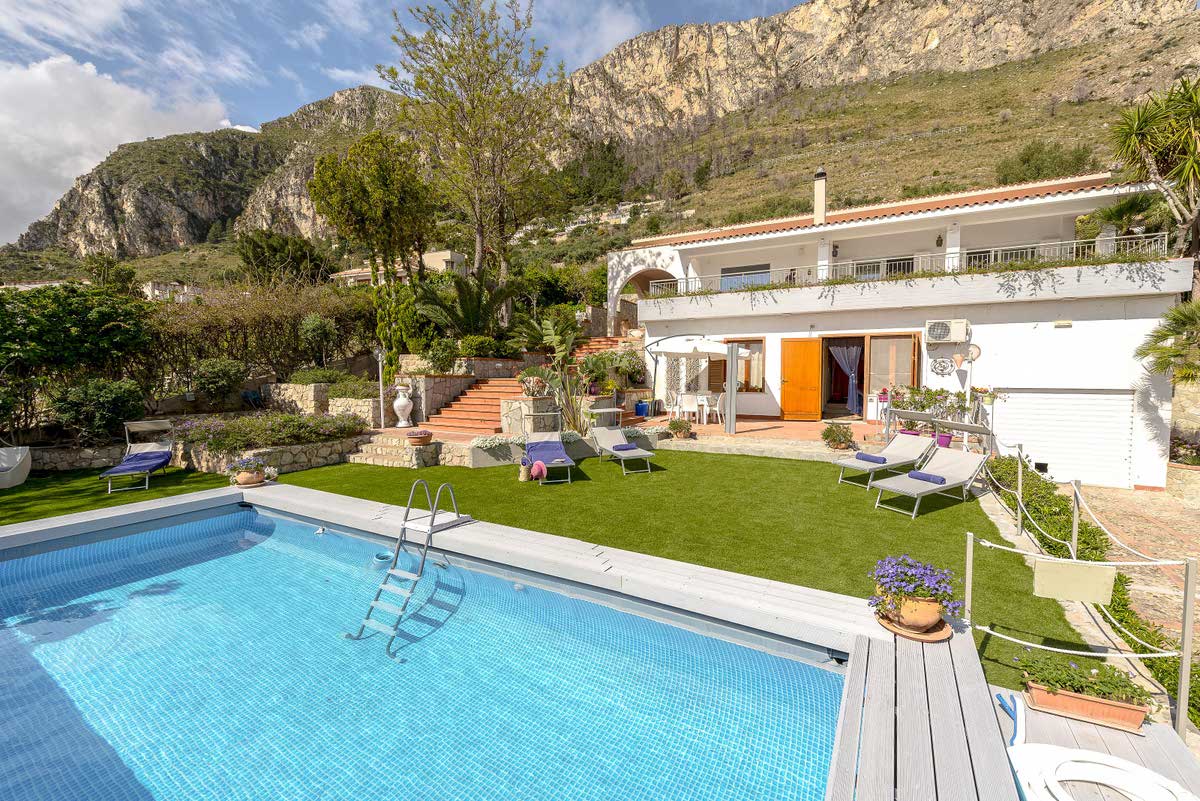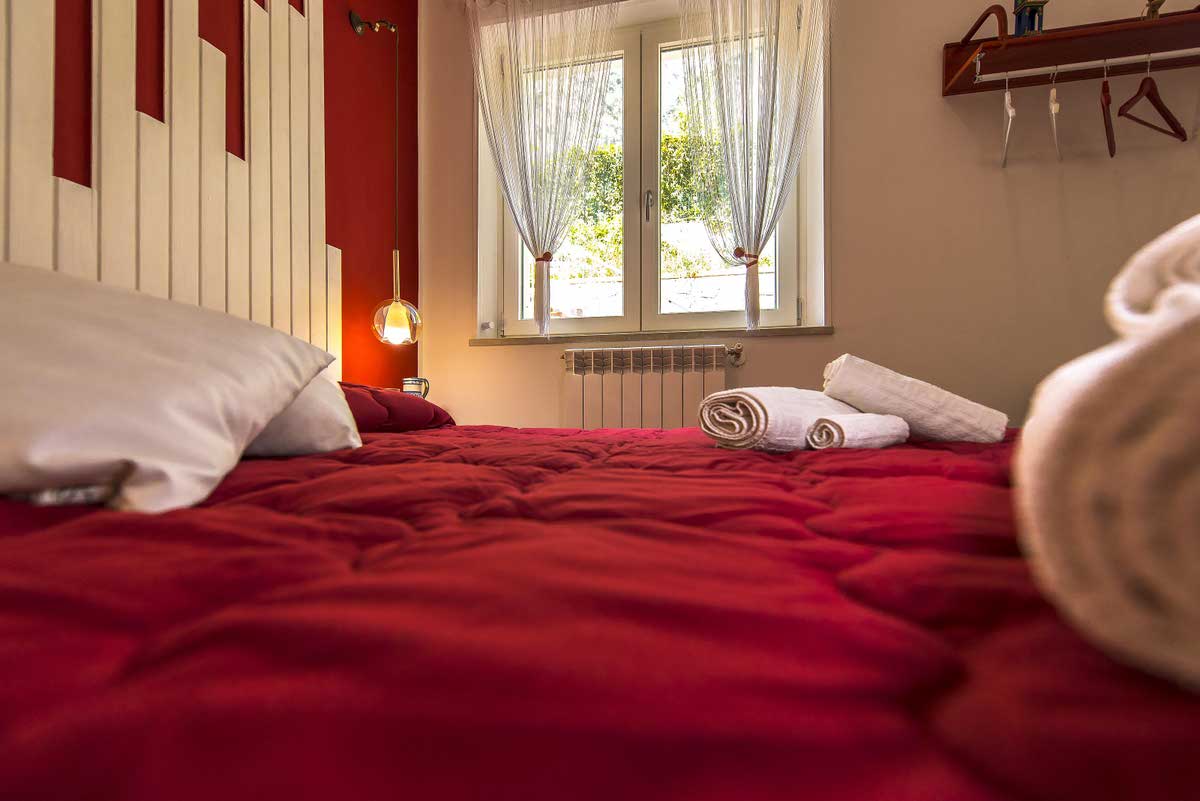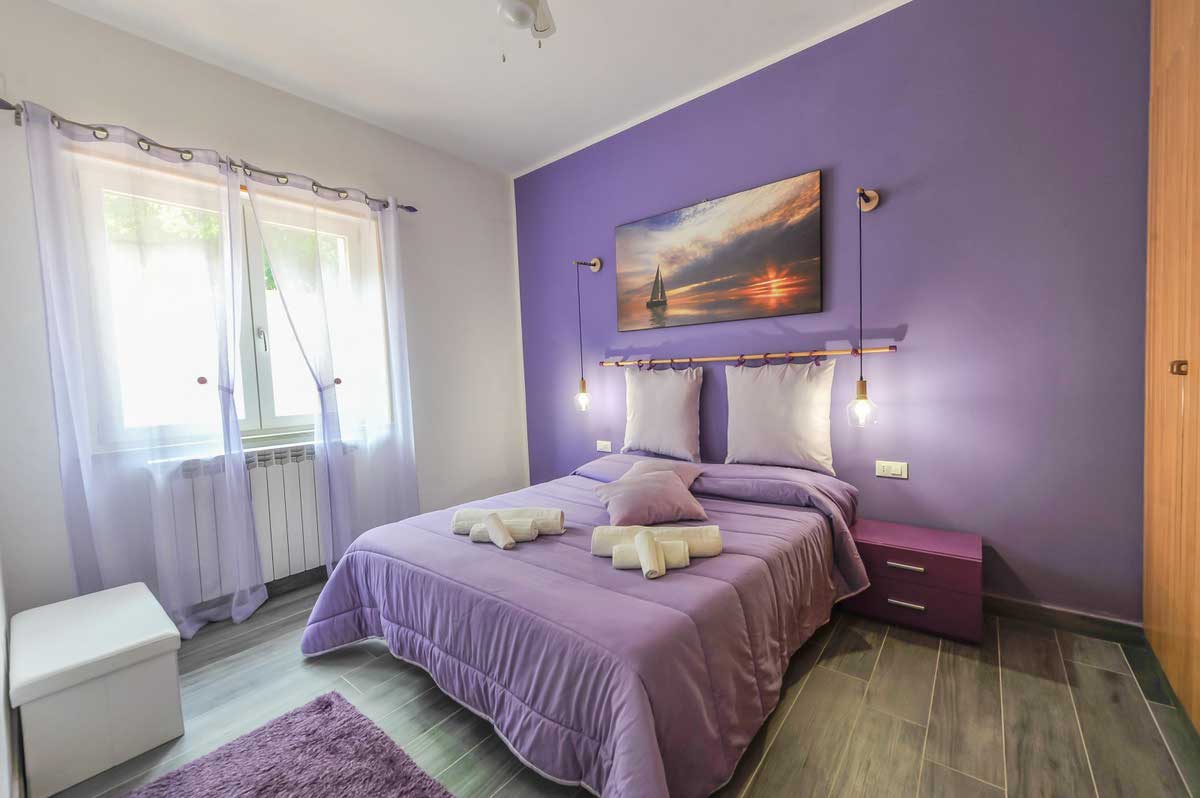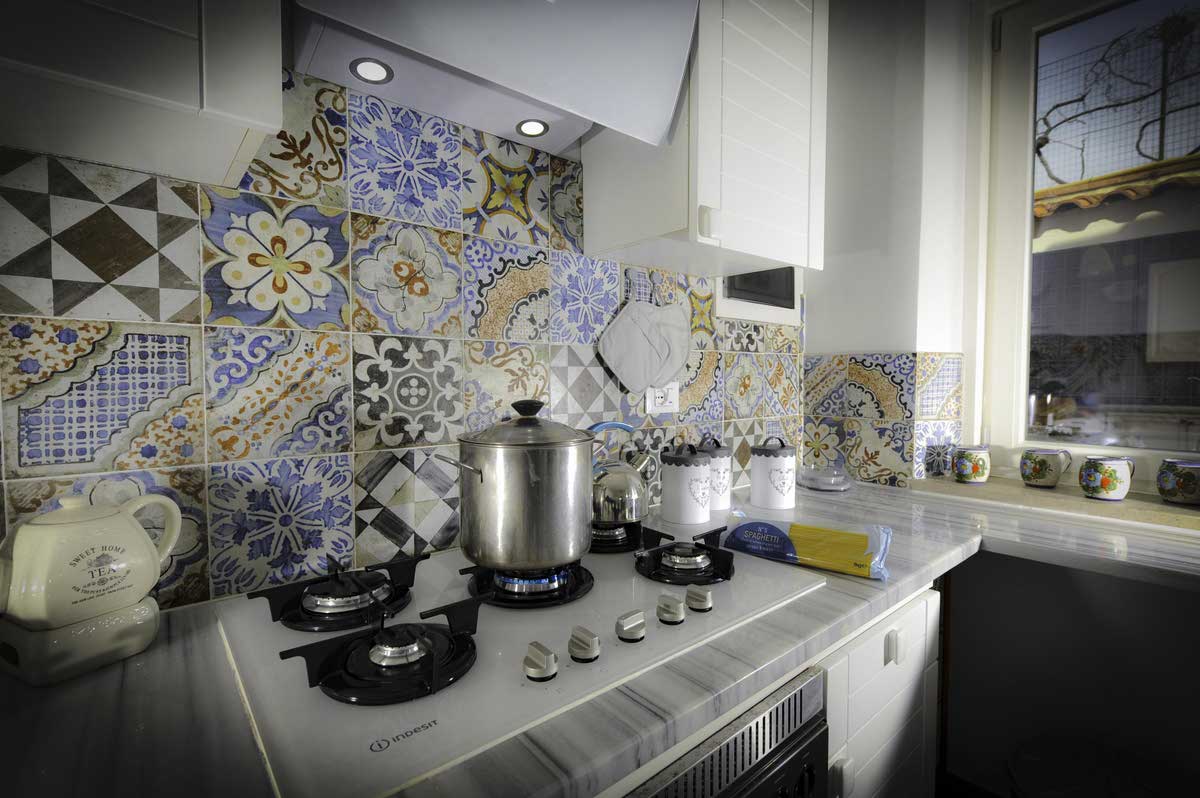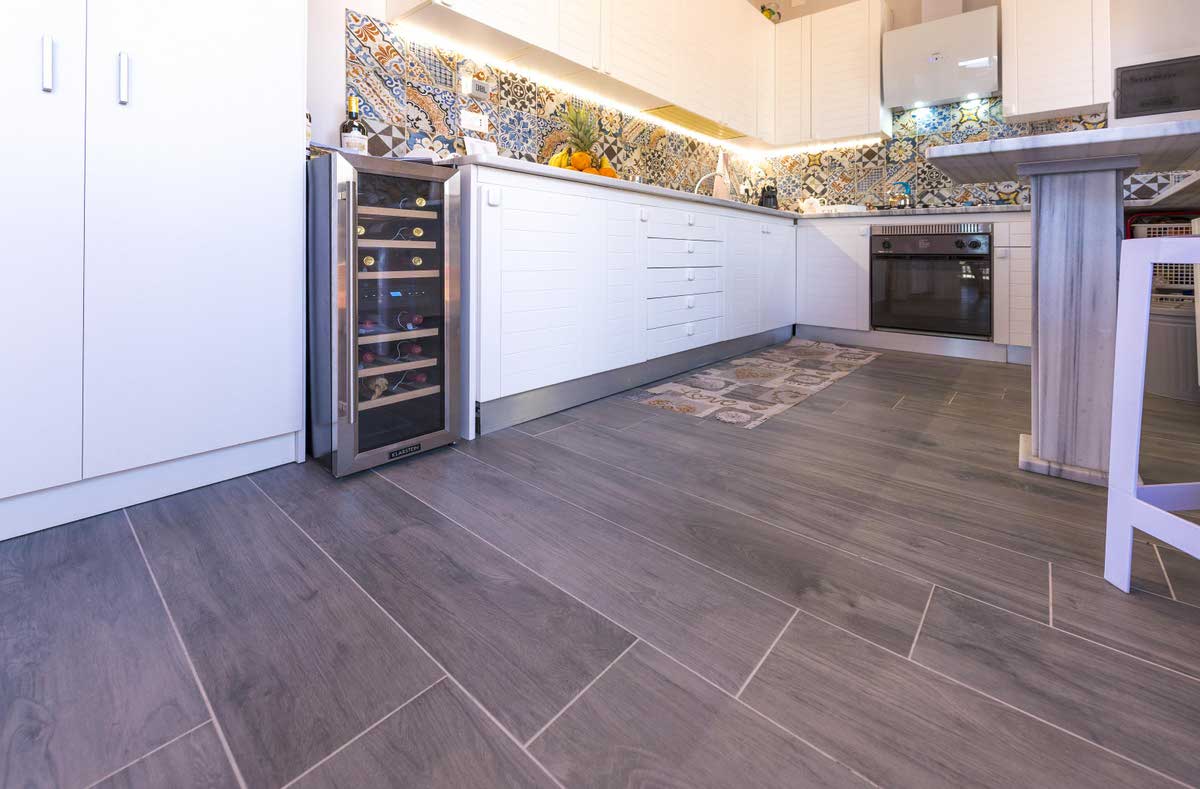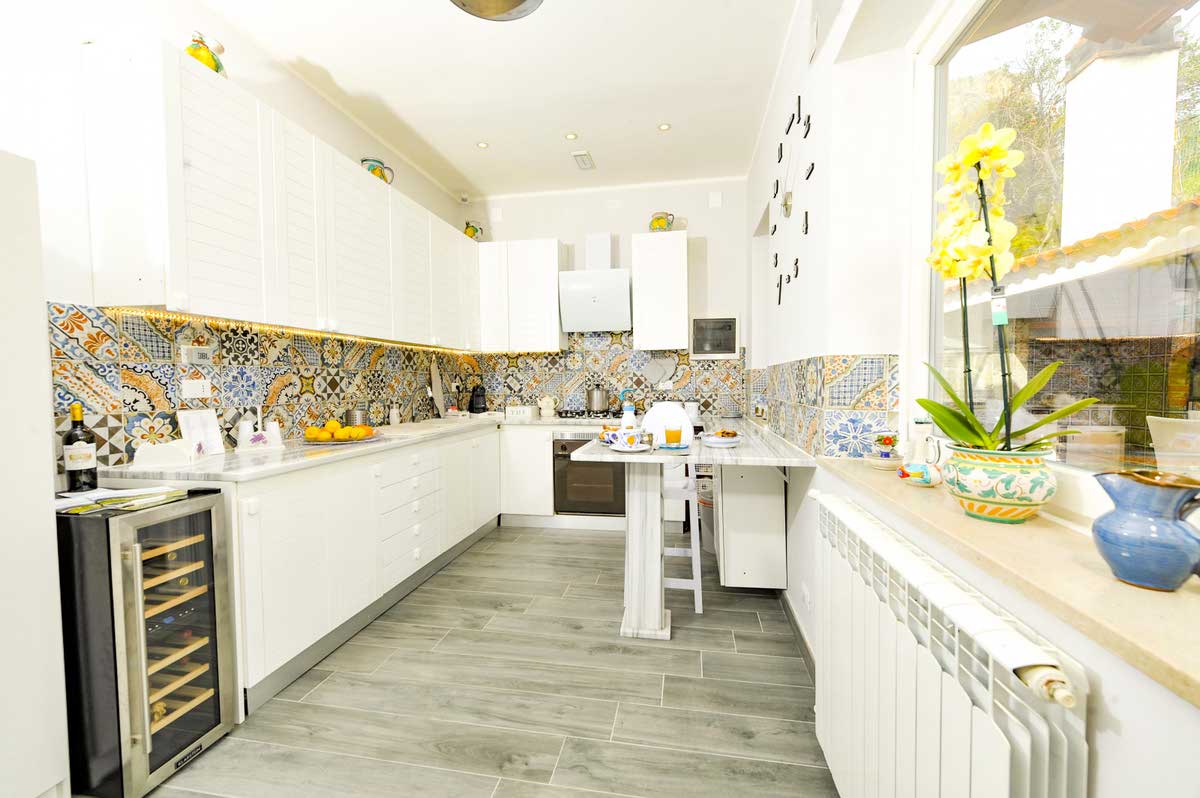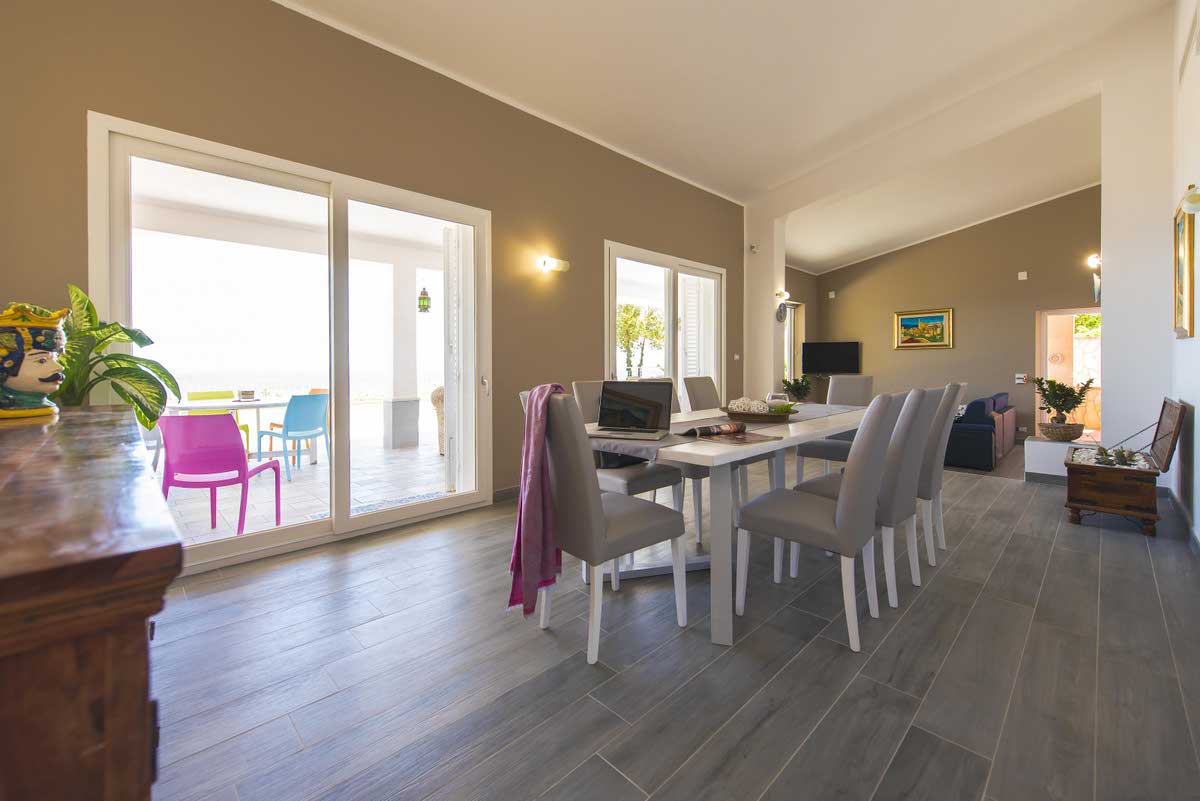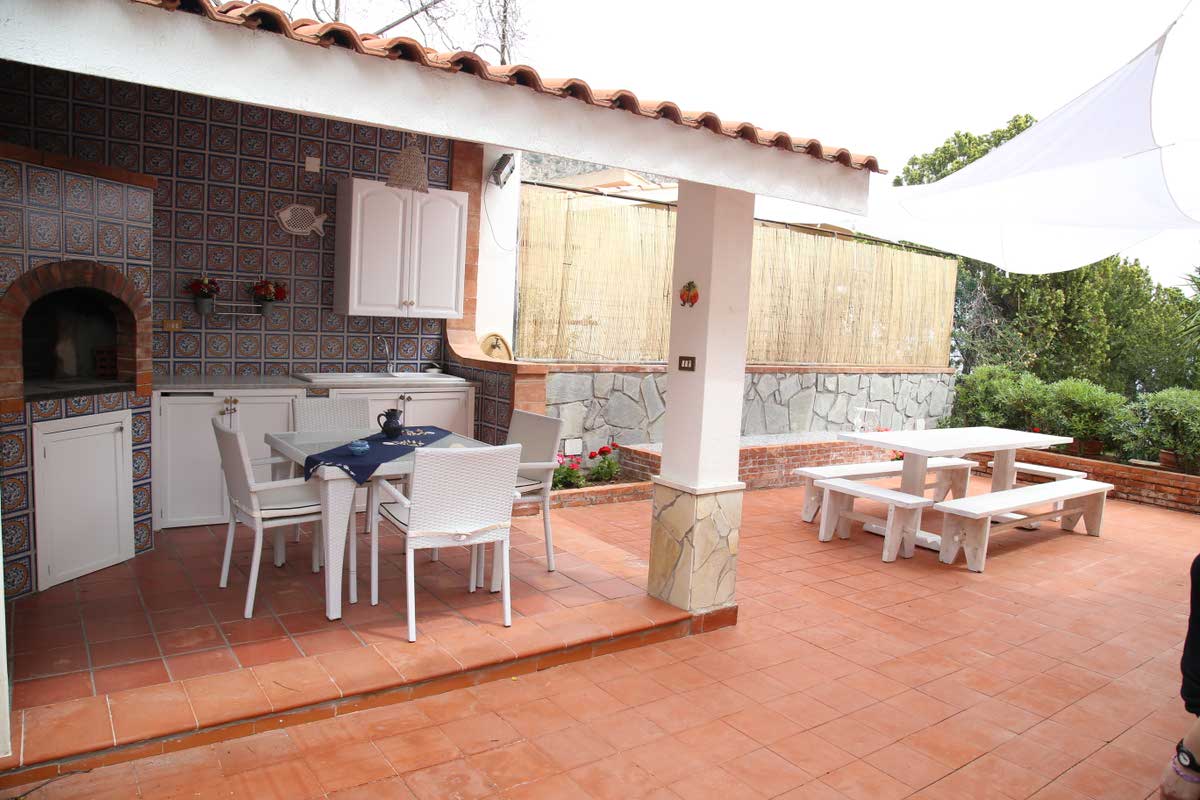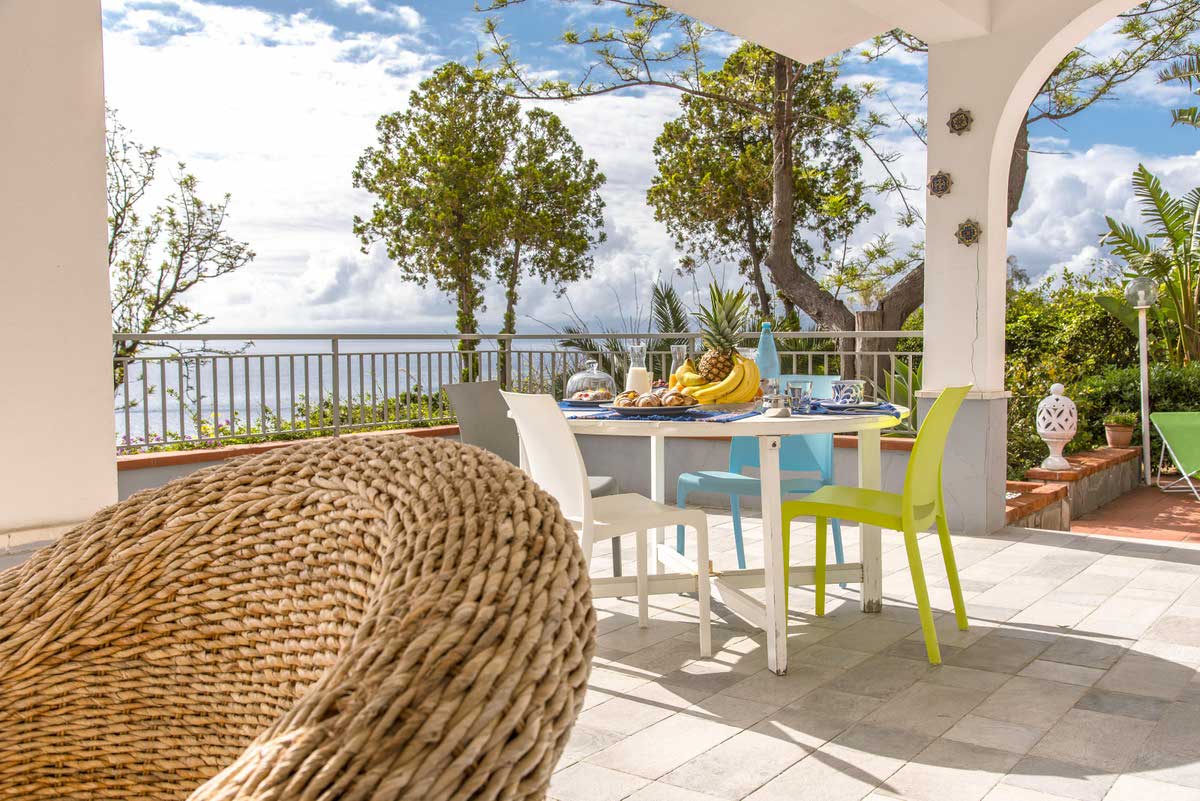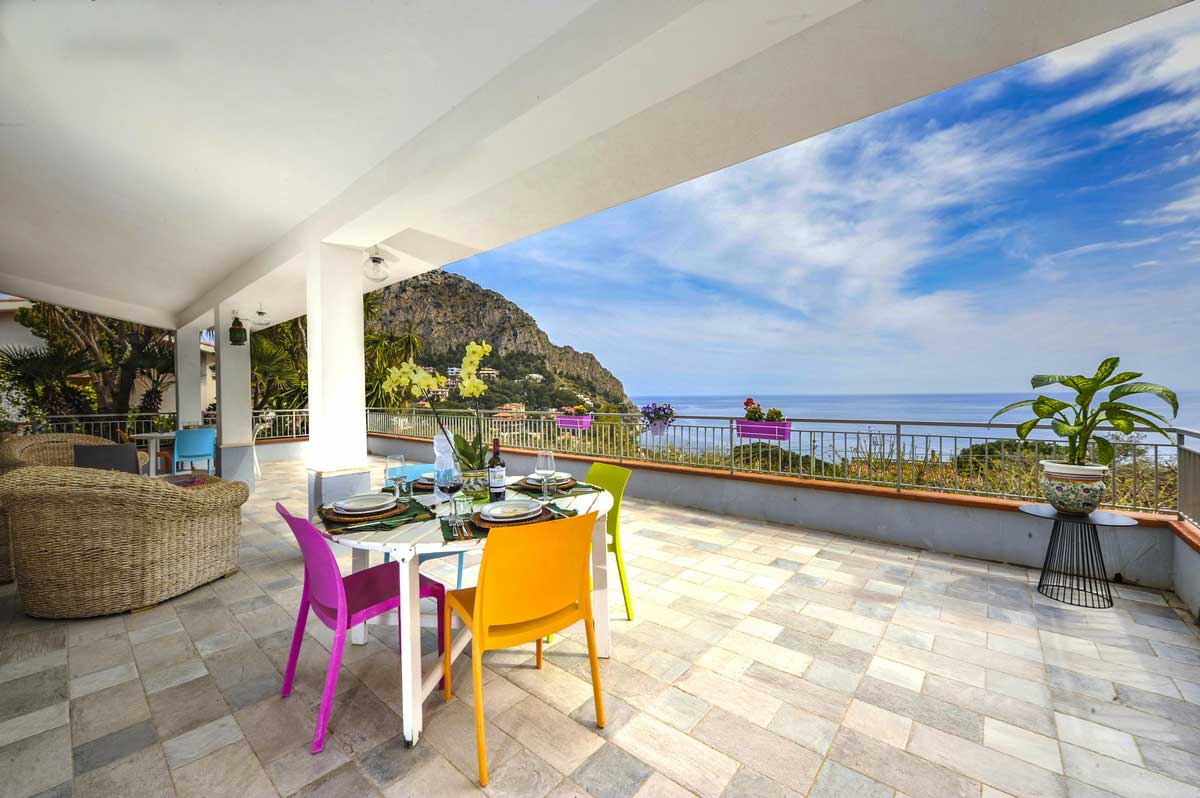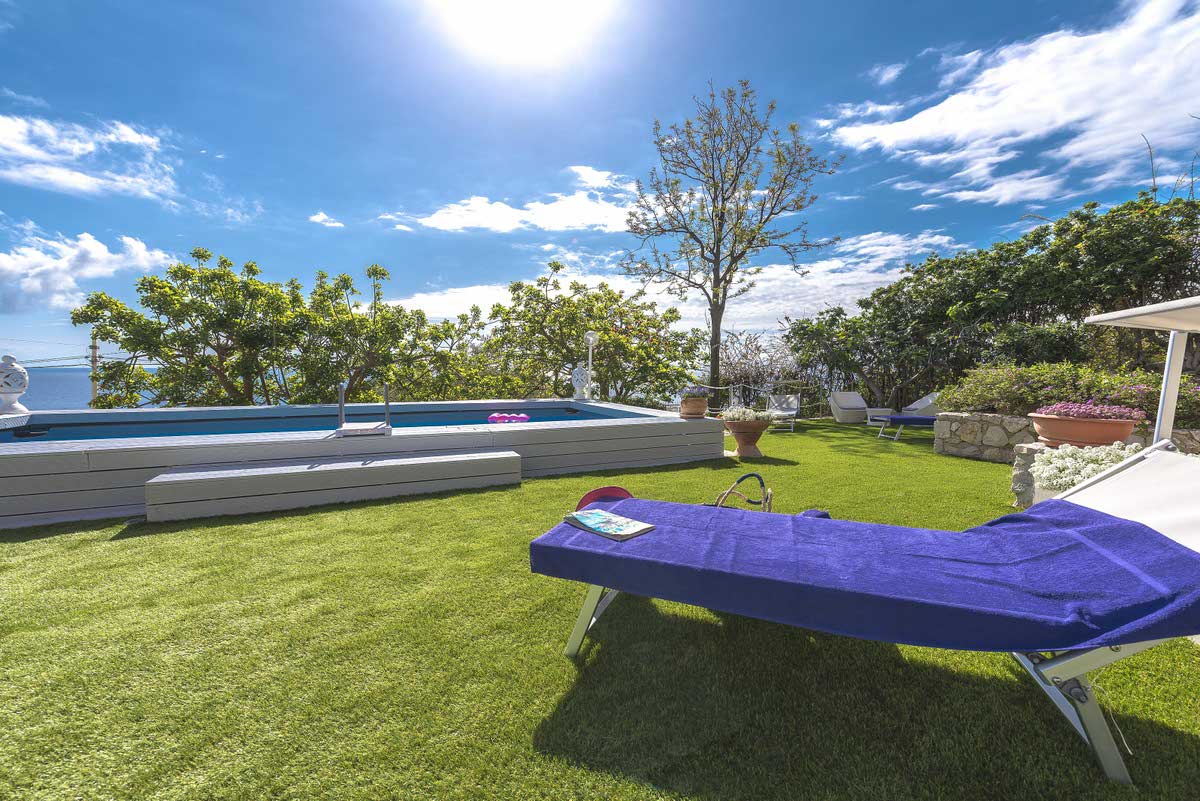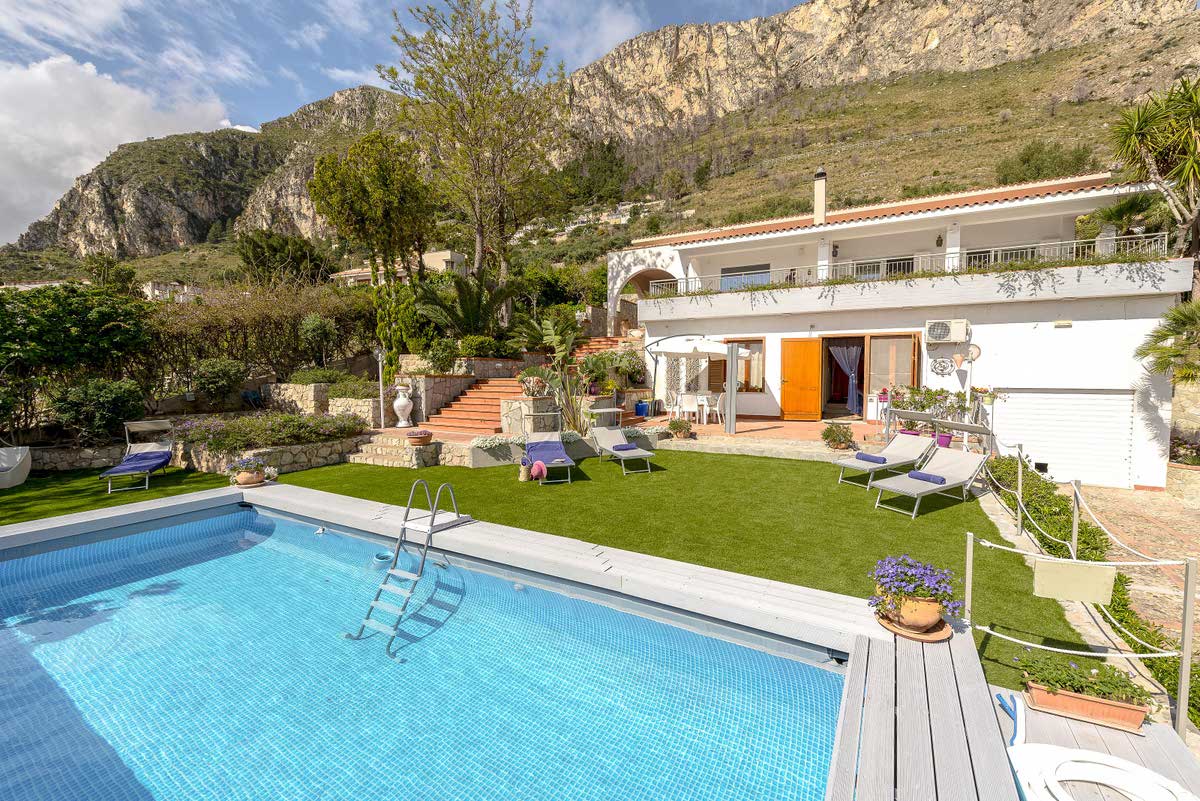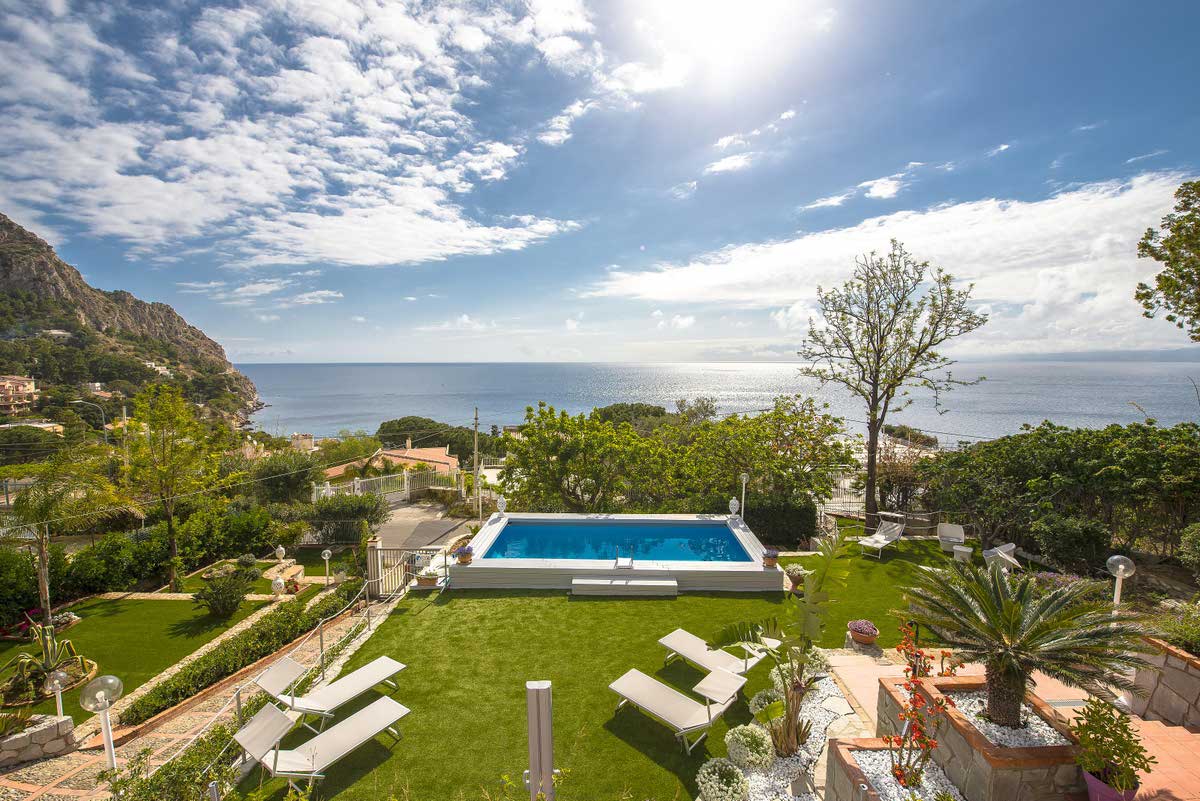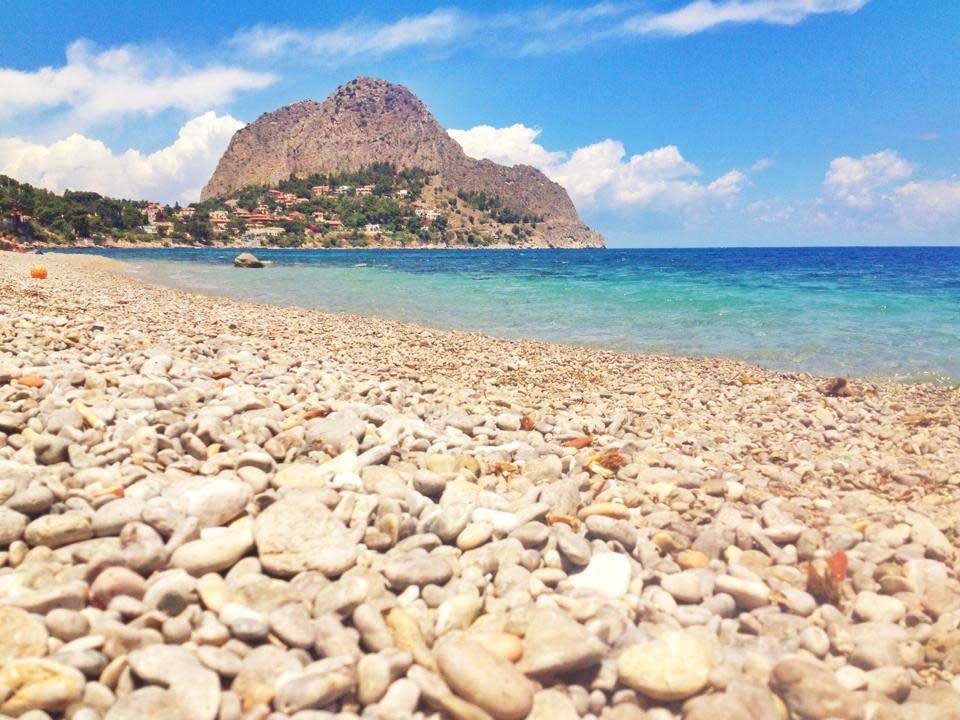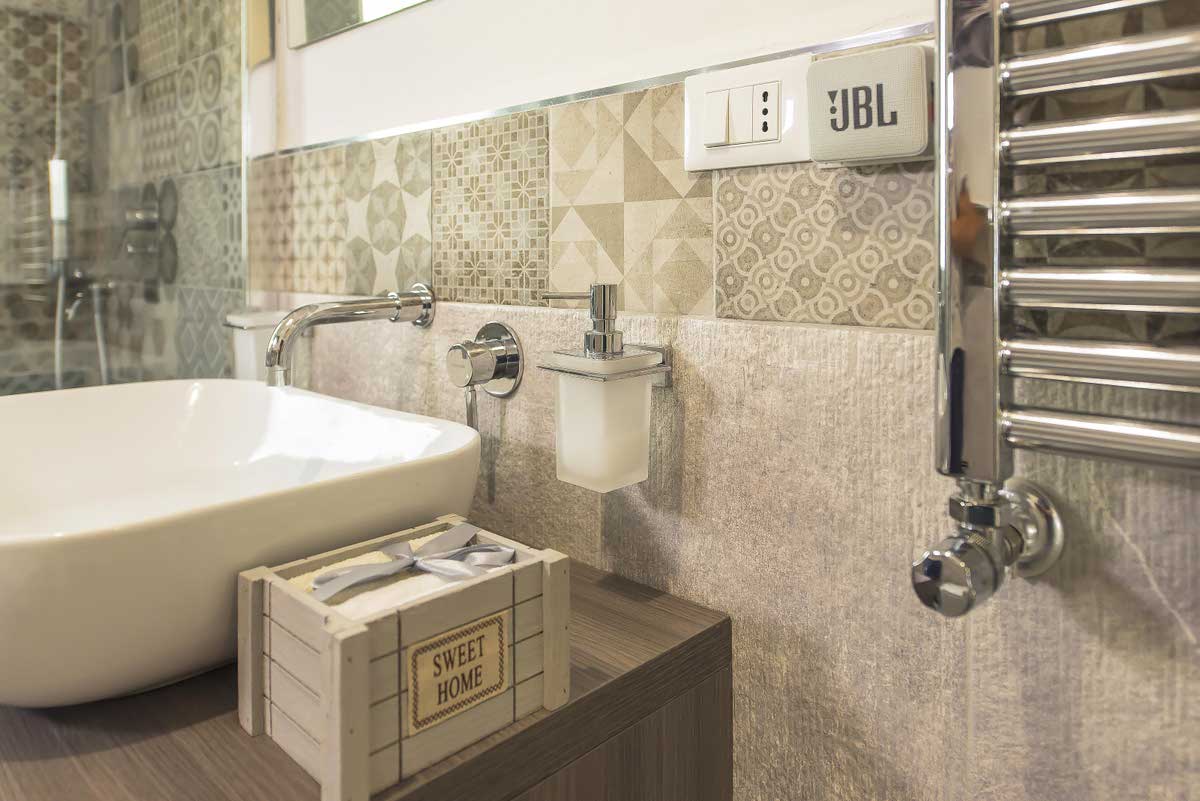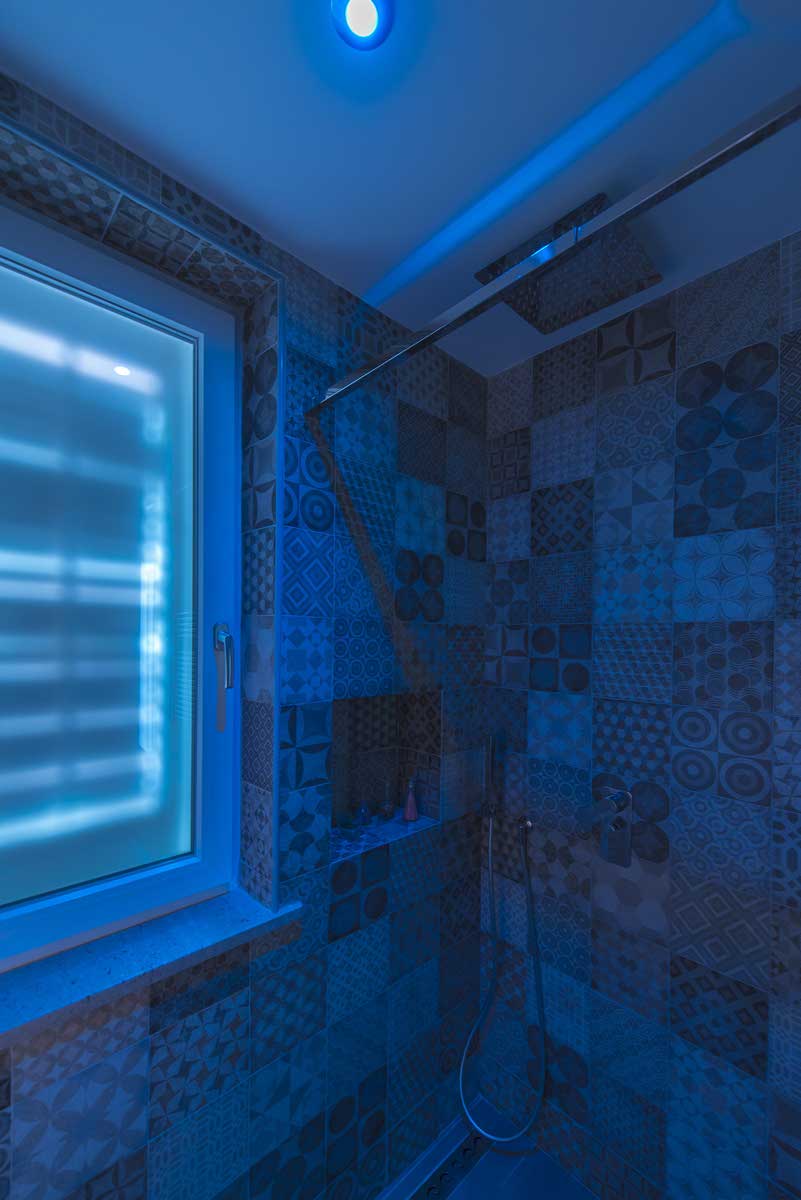 Villa Sofia
In an extraordinary position, overlooking the Gulf of Capo Zafferano, one of the most beautiful bays in Sicily, La Villa di Sofia is located 18 km from Palermo, in the summer residential area of the city of Bagheria, 150 meters from the crystal-clear sea.
The Villa, completely renovated in April 2019, has two levels, each of which characterized by an enchanting view of the sea and the bay of Capo Zafferano.
The main floor of about 200 square meters accommodates up to eight people and consists of:
– three double bedrooms with air conditioning, wall fan and smart satellite TV.
– living room with large and bright windows that allow the view of the sea from the inside, table for 8 people, double sofa bed and fireplace,
– internal kitchen with wine cellar and audio system,
– outdoor kitchen with wood-burning oven for pizza, washing machine and barbecue – two bathrooms with walk-in big size shower with chrome-therapy and audio system,
– terrace with sofas and tables for 10 people with sea and pool view
On the lower floor we find La Dependance with an independent entrance of about 50 square meters which can accommodate up to 3 people, as follows:
– 50 square meter open space loft with a double bed, a queen-size sofa bed, – kitchen with table for 6 seats,
– bathroom with big size shower and sedula with chrome therapy
– outdoor patio with table and chairs with sea and pool view.
Capo Zafferano – Paradise where sea meets mountain
Capo Zafferano is a rocky outcrop that juts boldly into the Gulf of Palermo. A botanical treasure rich with all manner of species of Mediterranean plant, it is a magnet for seagulls, and also for Sicilian holidaymakers enjoying the endless hours of sunshine from one of the area's spacious villas.
In the morning, the sun rising over the Gulf of Termini Imerese bathes Capo Zafferano in a warm light. As it sets in the evening, over the Gulf of Palermo, it ignites the land, sea and sky in an explosion of breathtaking colours and unforgettable views!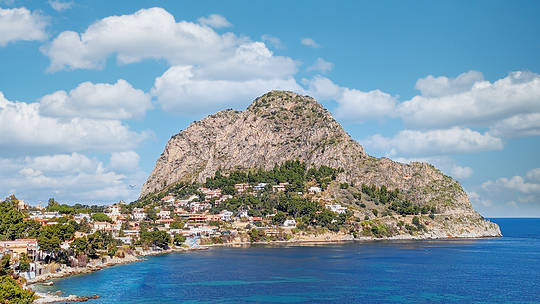 Whether you choose to make the most of the Mediterranean sun with activity or relaxation, you will have a stunning natural backdrop. A pair of beautiful beaches and the Monte Catalfano nature reserve are all within easy reach. The archaeological site of Solunto is a few kilometres away.
Capo Zafferano stands within the district of Sant'Elia, a fascinating and gloriously traditional Sicilian fishing village. Its picturesque coves, small beaches and a rocky hinterland will bring to mind the Côte d'Azur – but in some blissful bygone age or parallel universe where the Côte d'Azur was still completely untouched by mass tourism. This is where the savvy Sicilians come to get away from both the heat of the city in summer – and the visiting crowds!
Thanks to this, Sant'Elia is home to plenty of beach bars, restaurants and everything you need for a completely satisfying holiday.
The railway station in nearby Bagheria will bring you to the centre of Palermo in less than 20 minutes. Just four kilometres away from Capo Zafferano, the station is served by almost every train running to and from Palermo, giving you freedom to explore the city at your own pace.