from 60

€

/night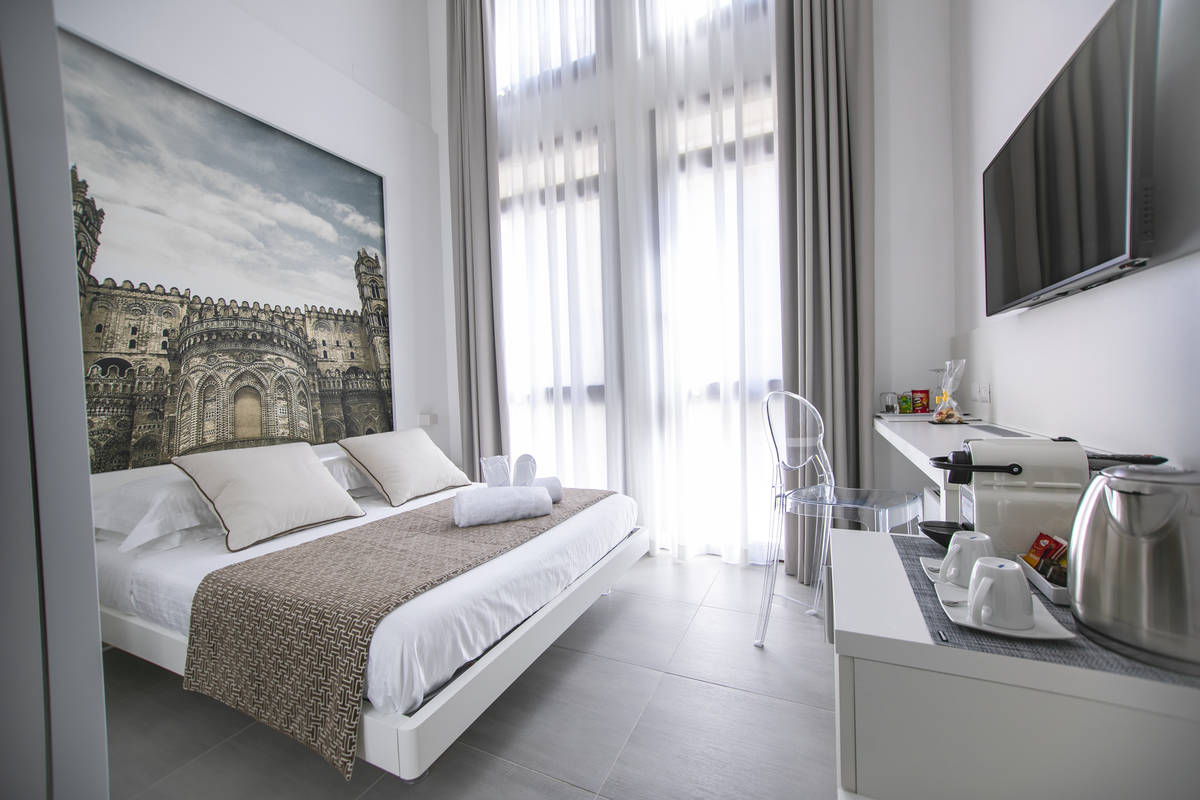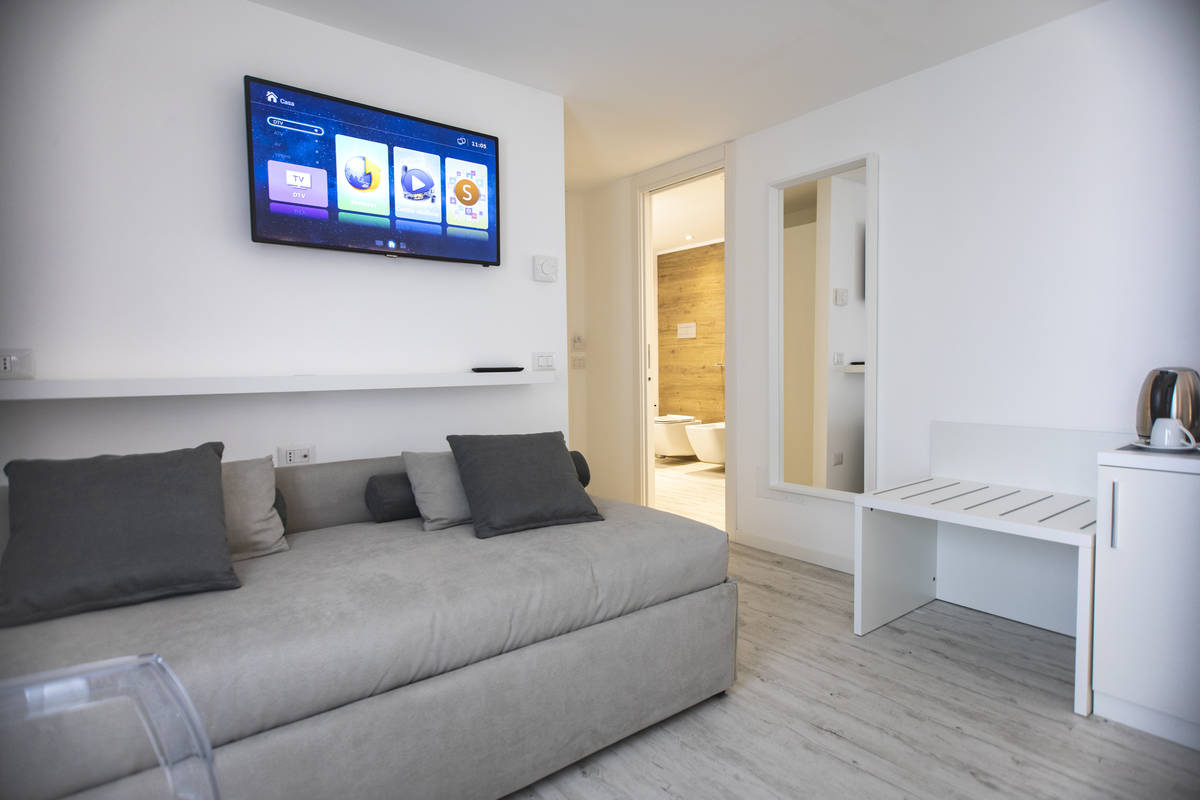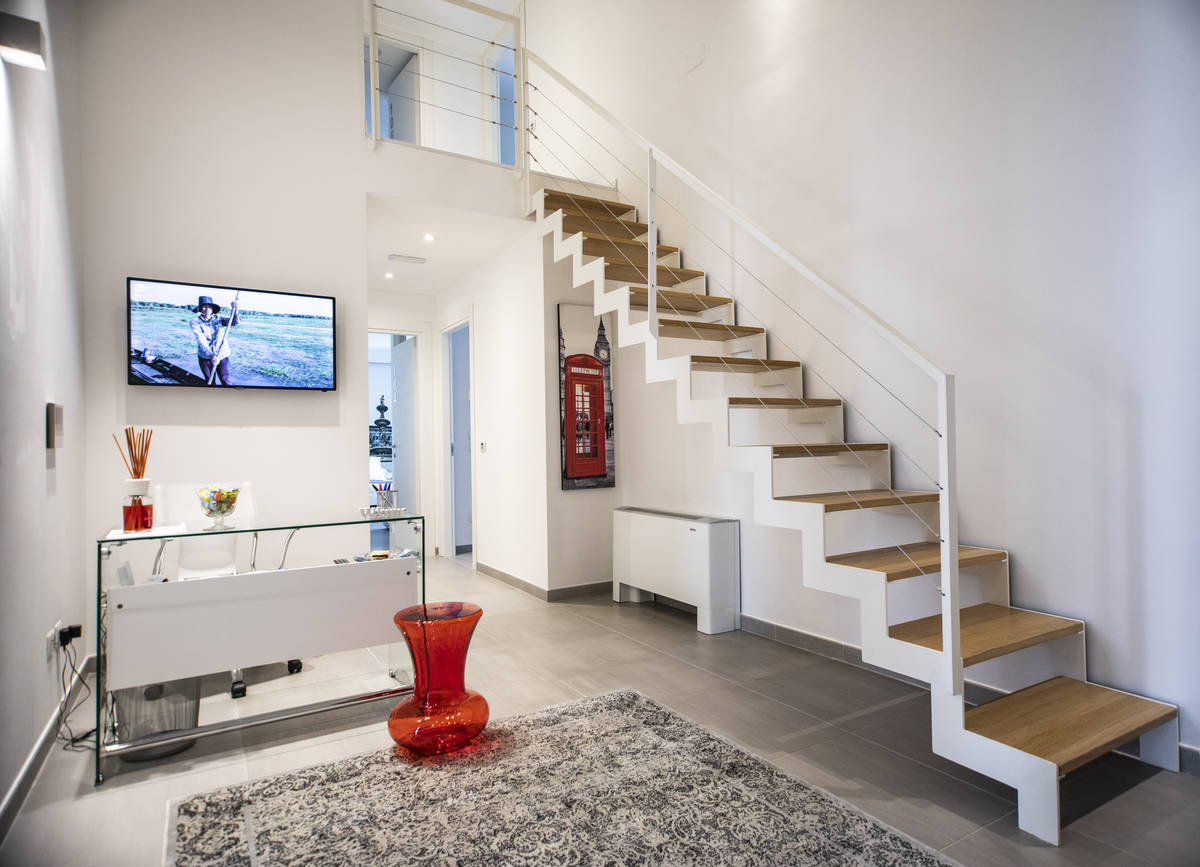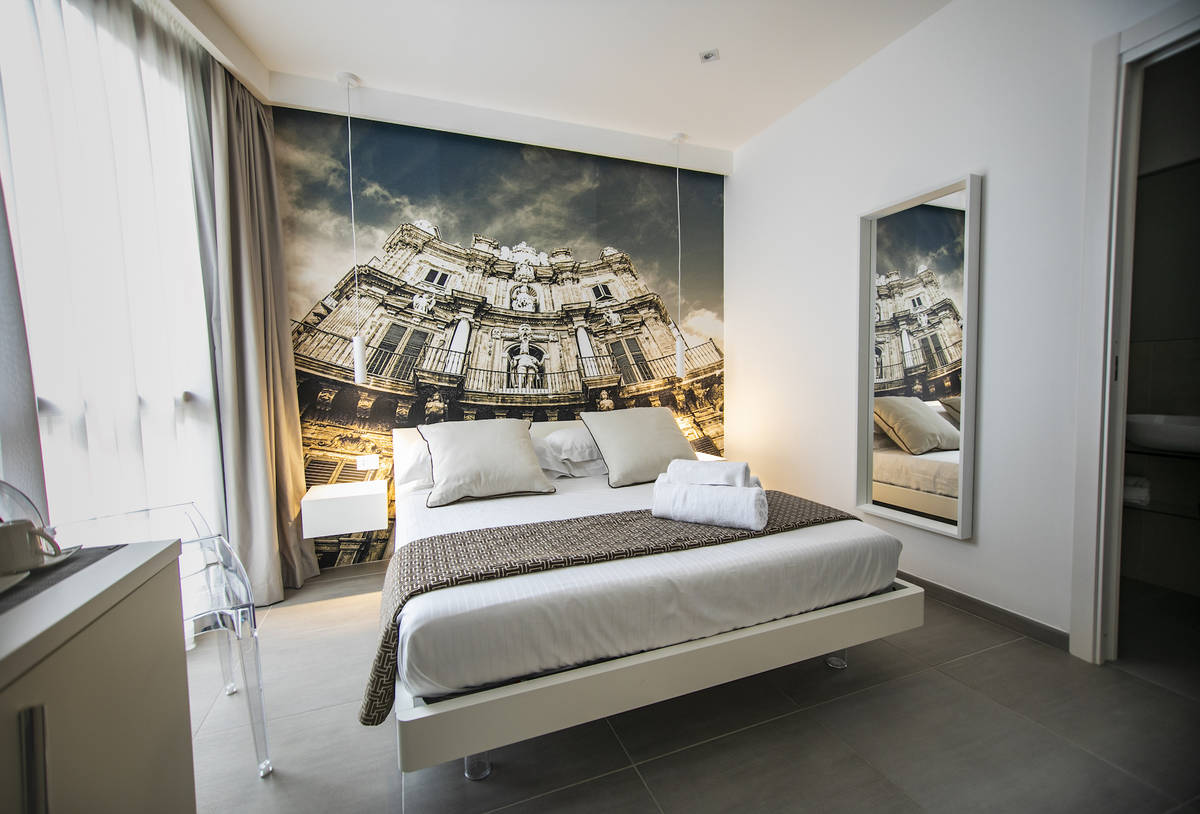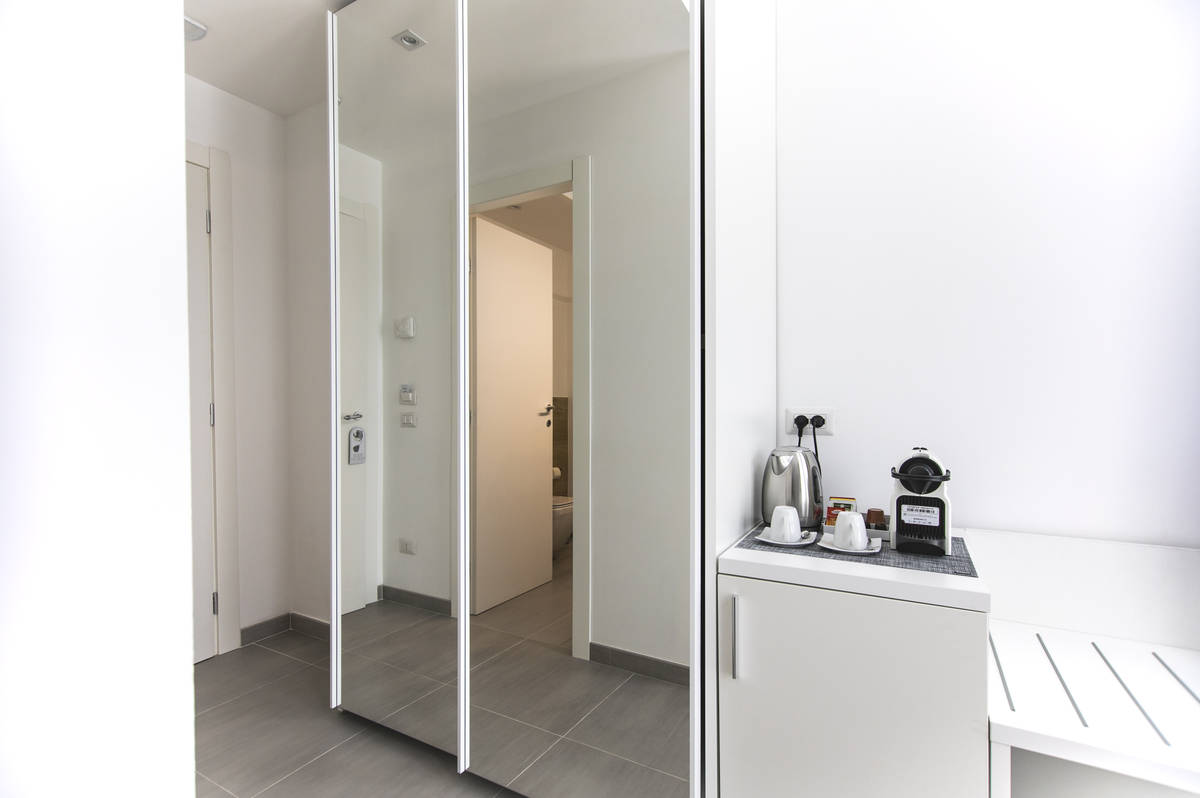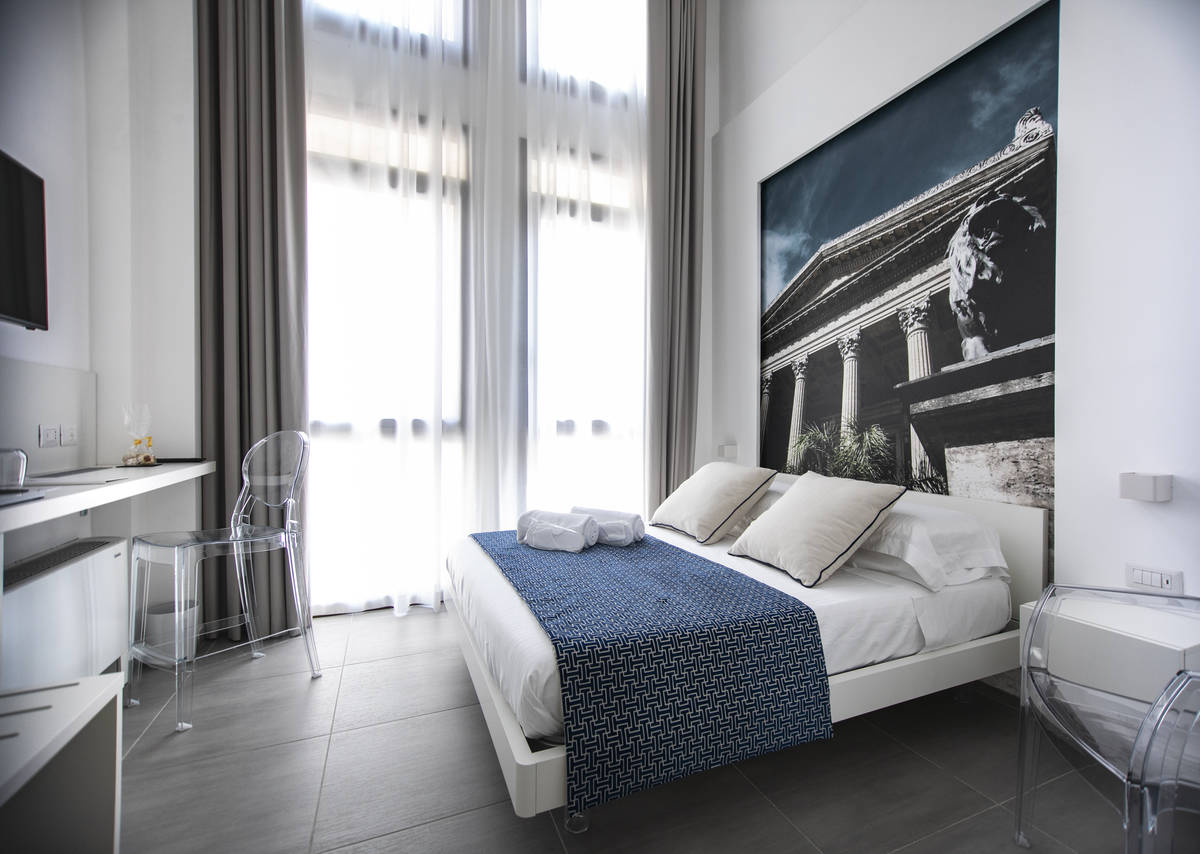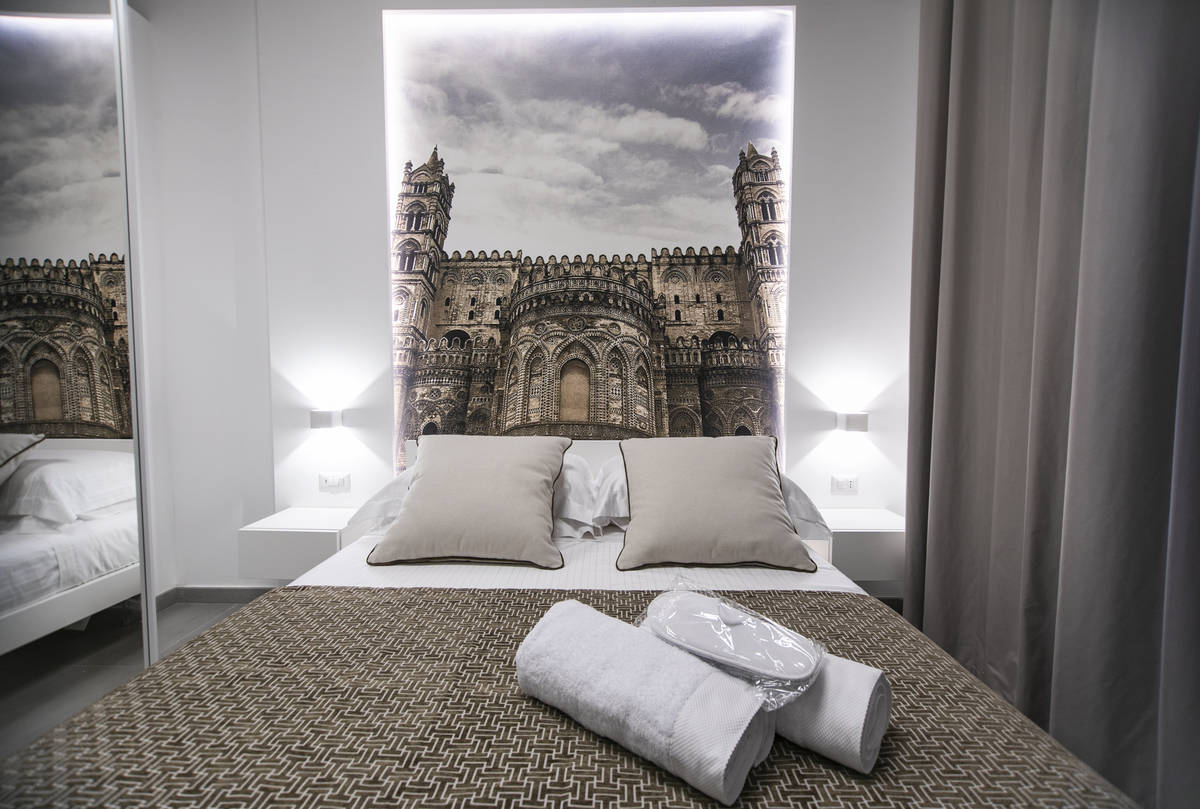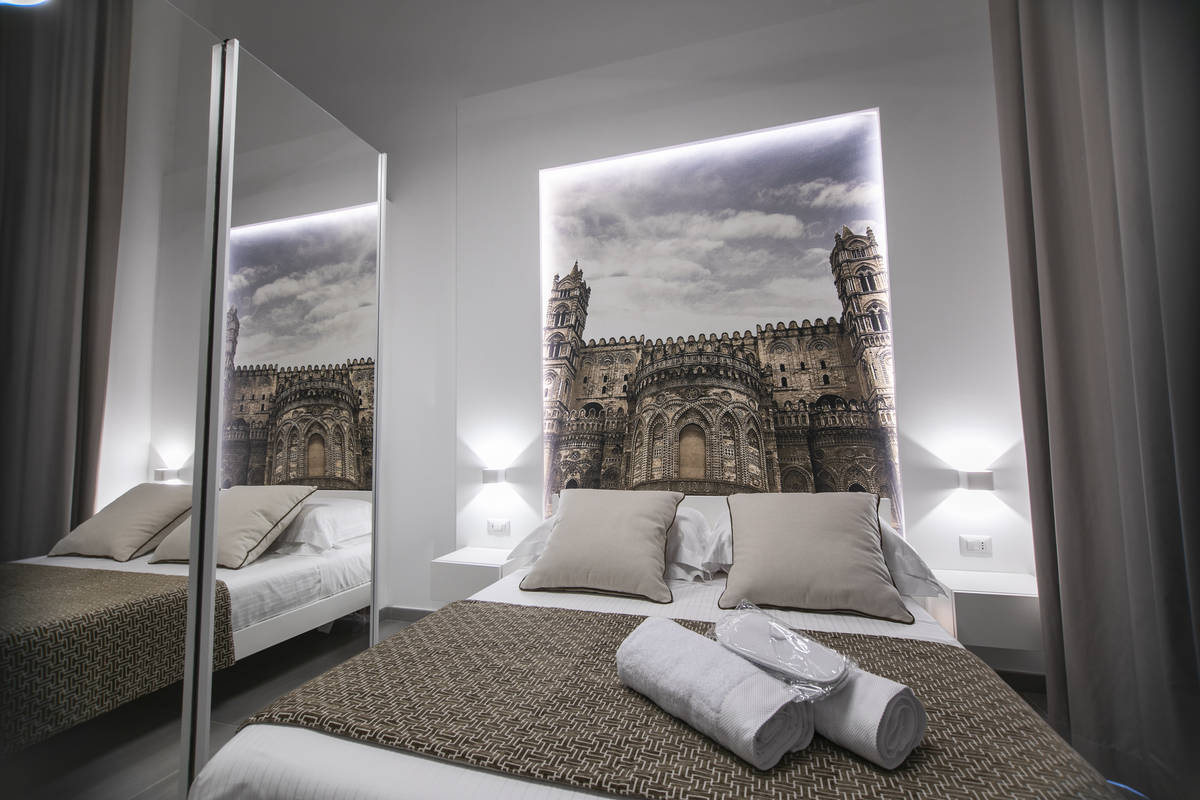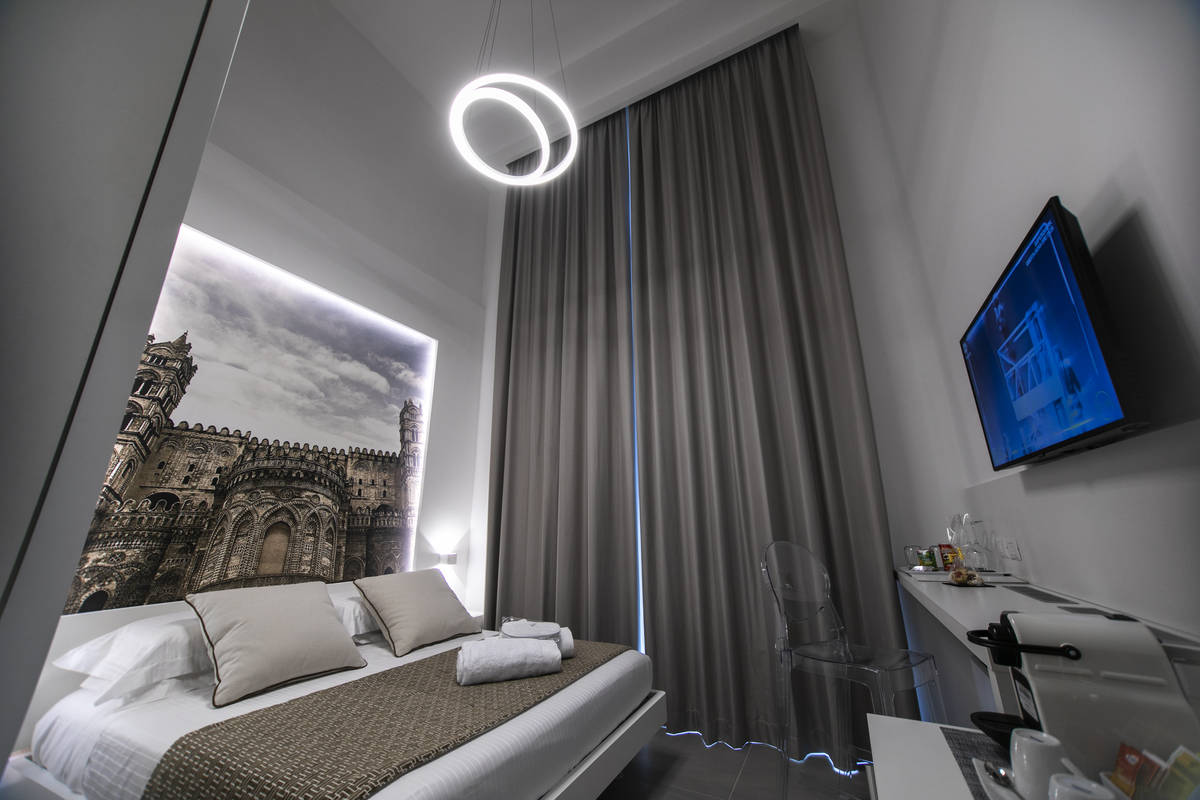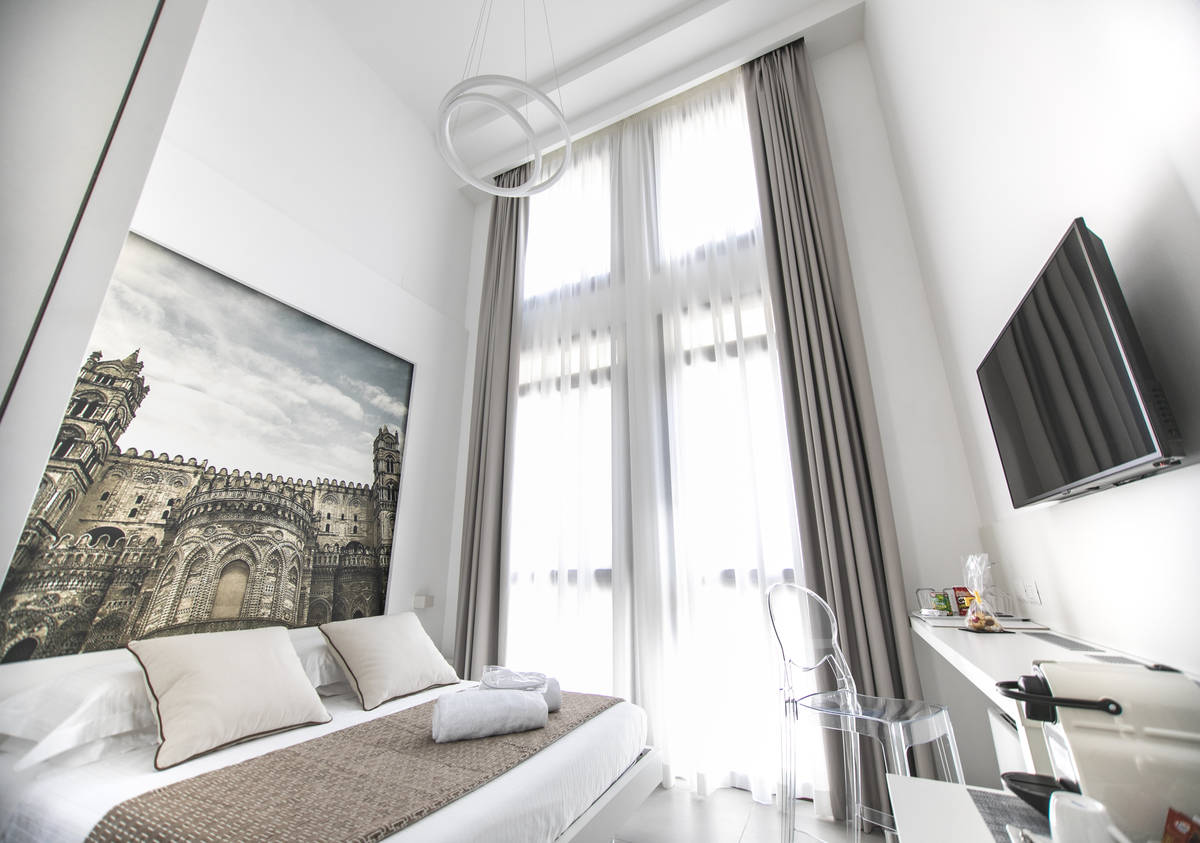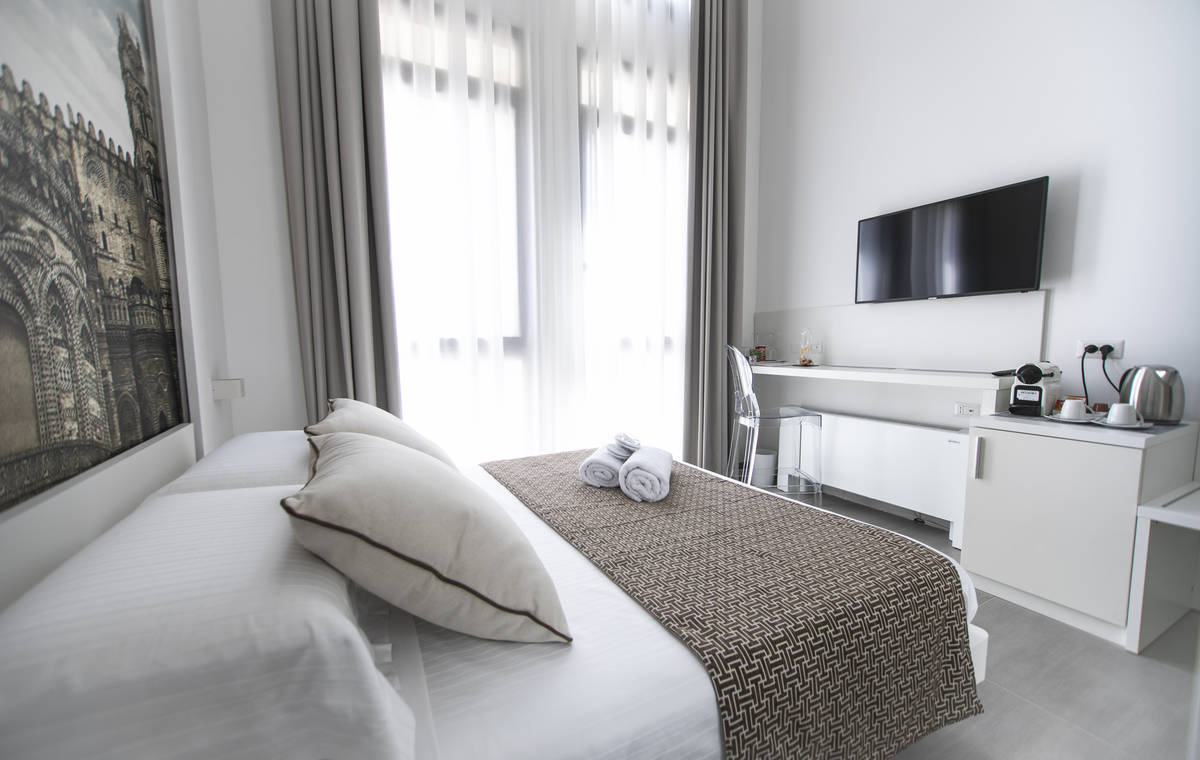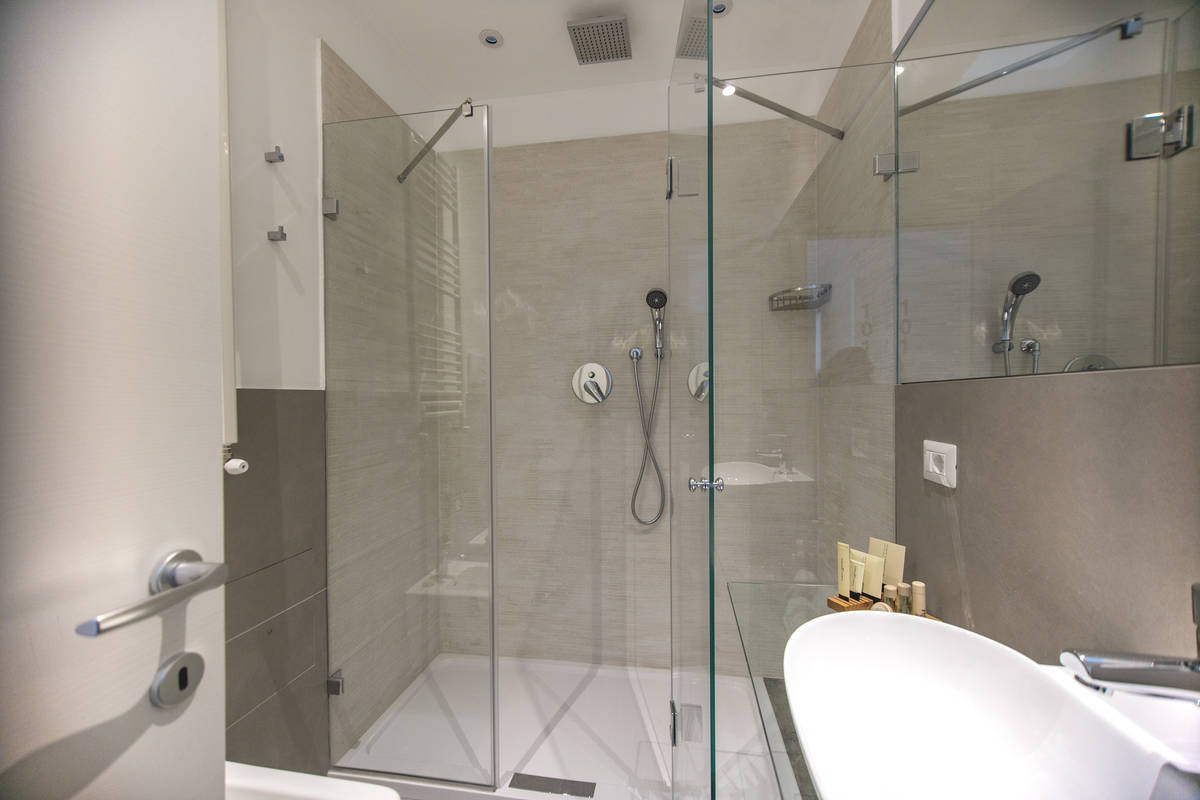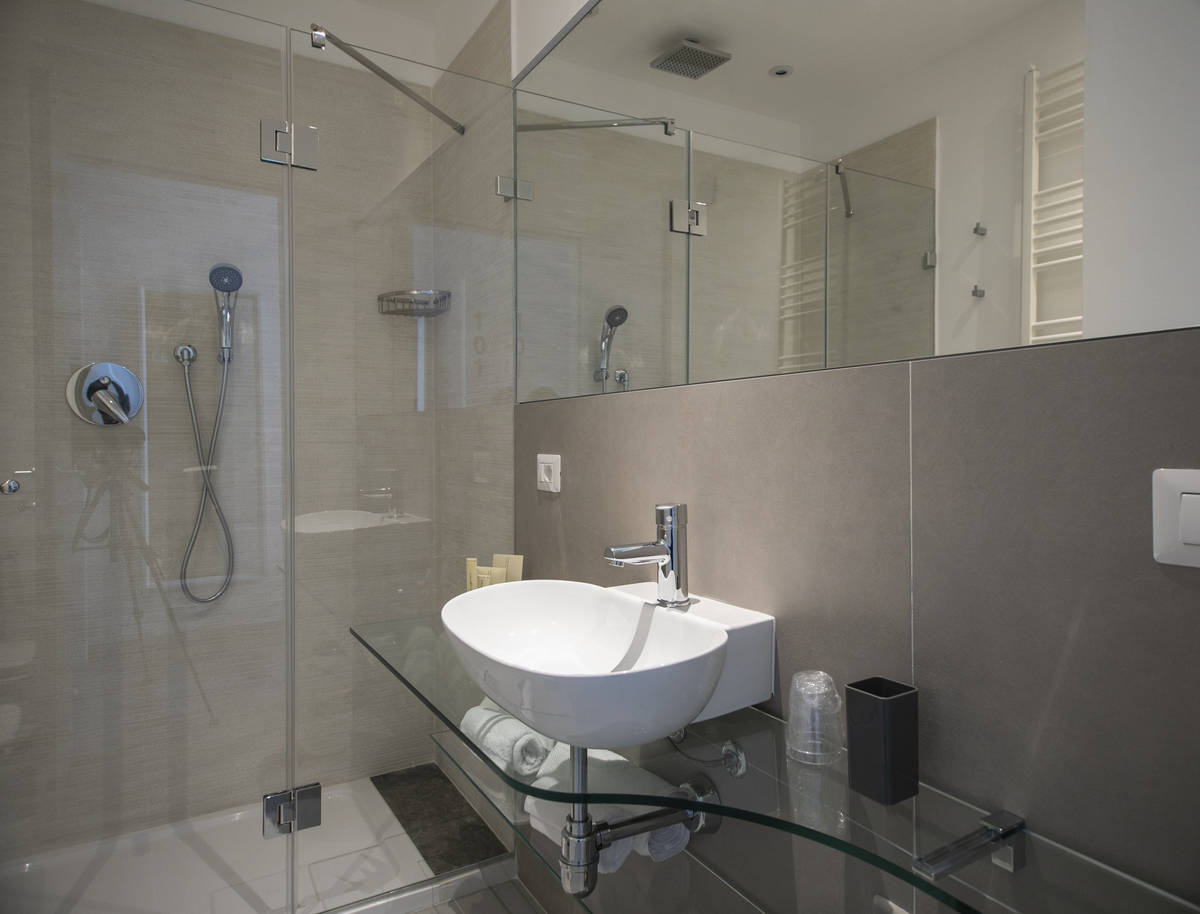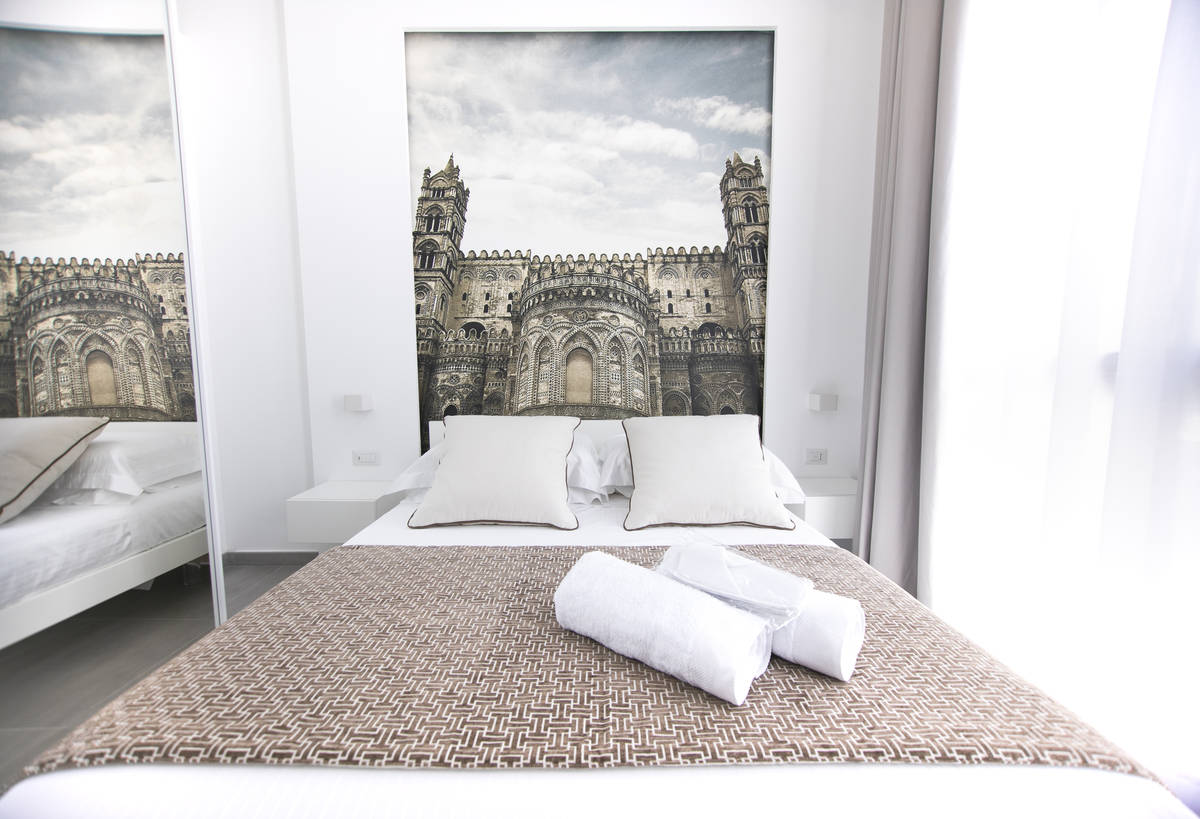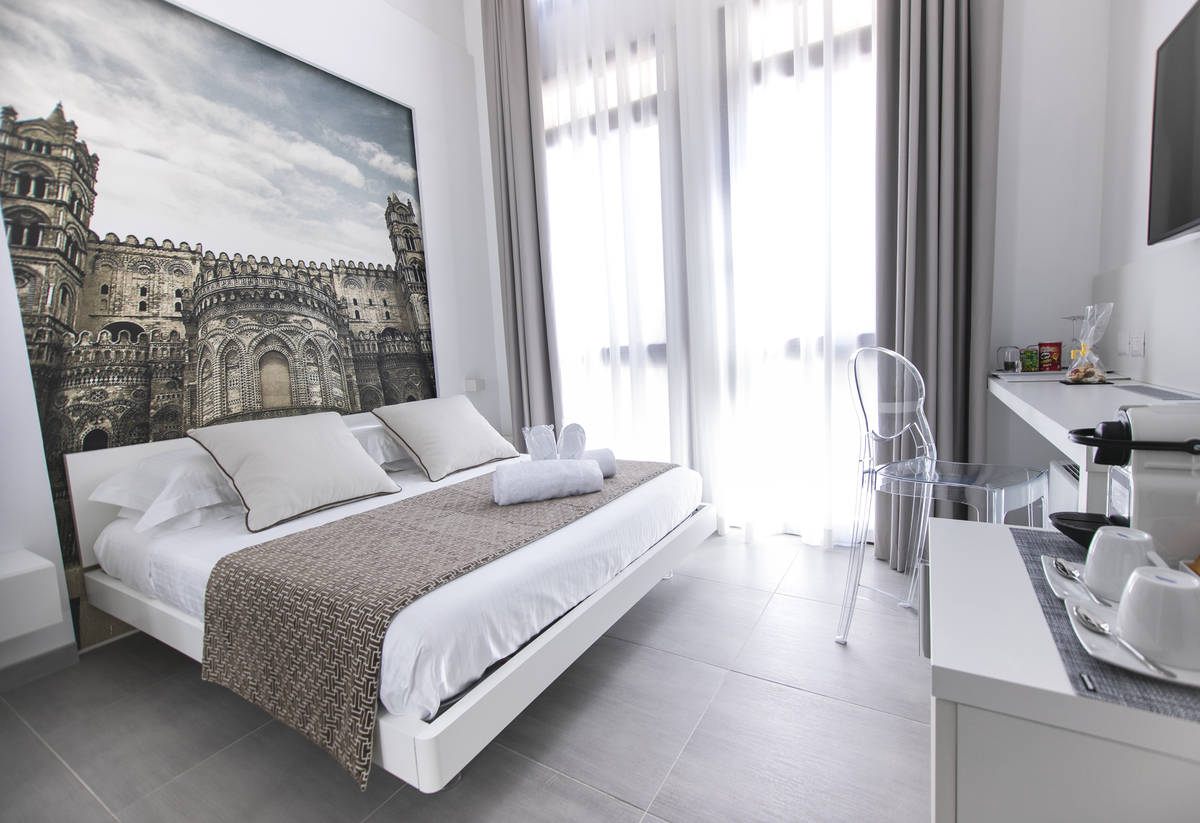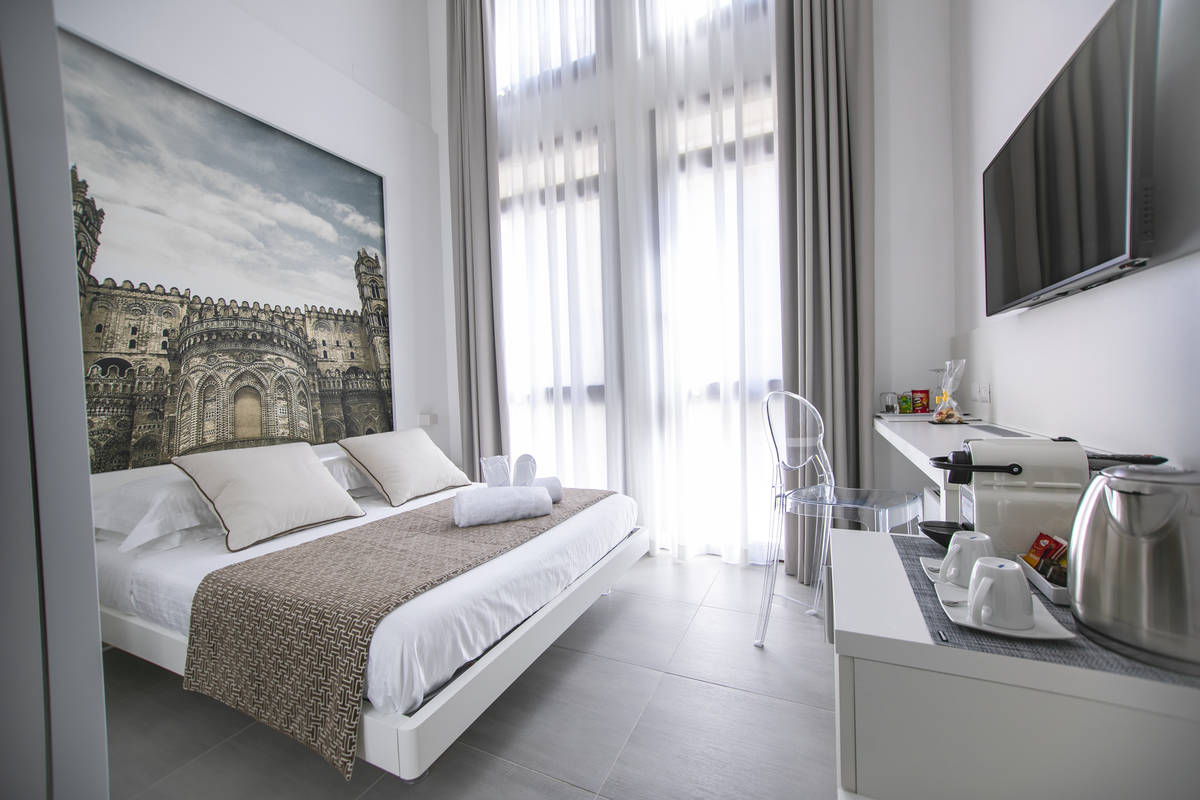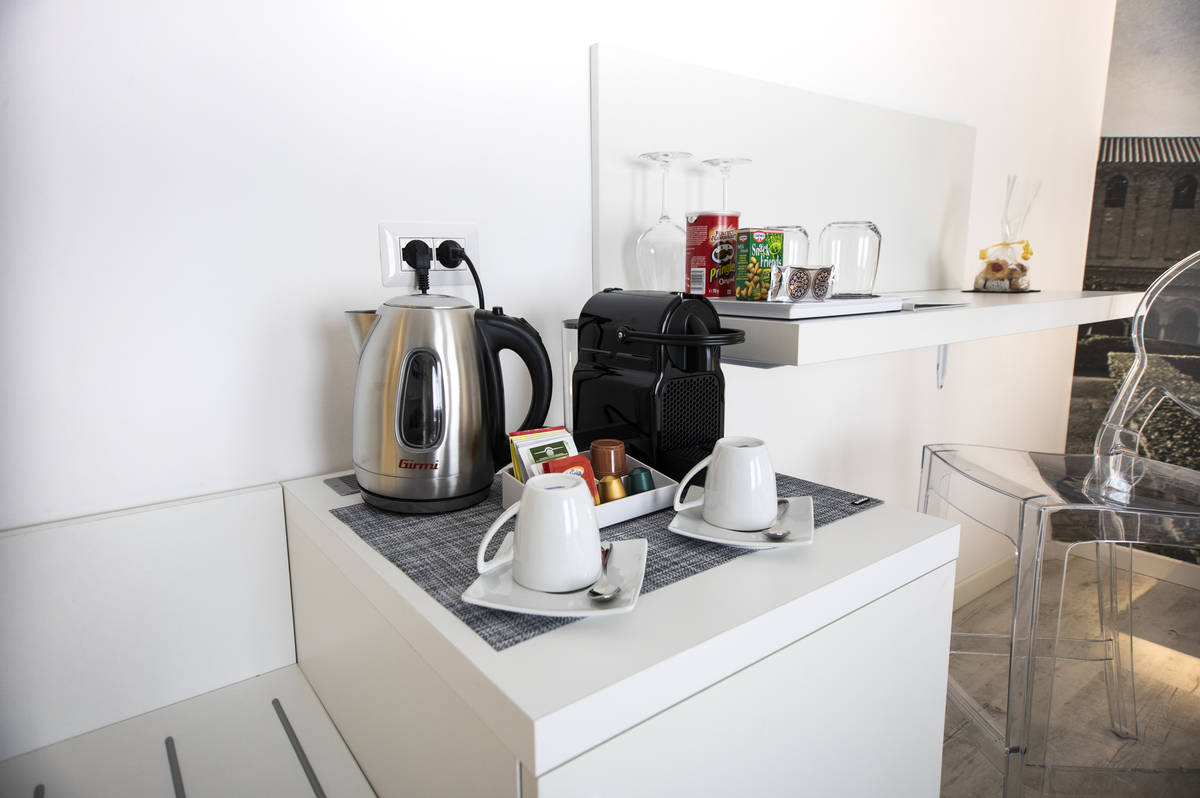 Palermo Blu • Suite Quaroni
Bed & Breakfast
Stylish apartments
New building with underground car park
In the pedestrian zone Via Maqueda
Position on Google Maps ⇒
Palazzo on Google Street View ⇒
Suite Quaroni is a boutique, modern and comfortable Bed & Breakfast. It sits within the Palazzo Quaroni, celebrated work of the Roman architect Ludovico Quaroni, on the central Via Maqueda. Guests will find themselves just meters from the iconic Teatro Massimo (immortalised in the film The Godfather, Part III) and not far from Palermo Centrale Station. All the main monuments of Palermo, the historical markets and every other main attraction can be easily reached on foot.
The Quaroni Area is also an easy access point to the Palermo nightlife: in the immediate vicinity you will find a wide variety of nightclubs, gourmet restaurants, pizzerias and trattorias. The B&B has 6 individually-designed rooms, each named after a monument of Palermo, and characterised by a beautiful and unique print which capturing the monument to which the room is dedicated.
The rooms consist of a double bed, private bathroom with shower, minibar and coffee machine. In the rooms there is air conditioning, heating, free Wi-Fi, hairdryer, welcome kit, sheets and towels.
Palermo – The most exciting city in Italy
"Palermo is noisy and chaotic!" they say. Is that a fact? Maybe it is right next to the motorway, but who wants to take a holiday there!? Certainly not our guests, who can choose from a range of luxury and well soundproofed apartments in the very centre of town.
Amongst European cities of its size, nowhere is a trendier pick for a city break or culture-filled getaway than Palermo. As the city sheds the old cliches of the twentieth century, travellers are thronging to the four historic neighbourhoods that make up its old town, its leafy boulevards and buzzing piazzas, and the newly-pedestrianised thoroughfares that are its main arteries.
The old town district of La Loggia even has its own marina, known as La Cala: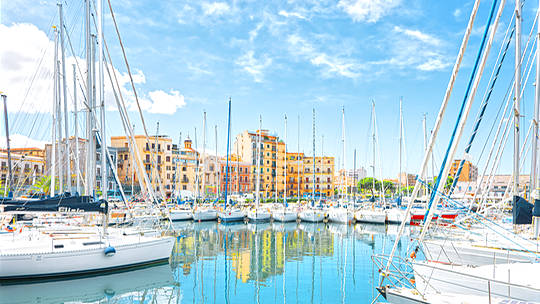 We can't believe any city in Italy has changed more than Palermo over the past 20 years, so if you're still picturing the old cliches of crime and chaos, you've got to come and see for yourself what everyone's talking about.
Palermo is the perfect base for a winter holiday in Sicily. The summer tourists thin out noticeably by mid-October, but the weather is still glorious right up to Christmas. Even in January, the sun shines here for an average of four hours a day. Beat the crowds and discover the real Palermo with a winter getaway in the Mediterranean.
Details
Letting Type : Bed & Breakfast