from 45

€

/night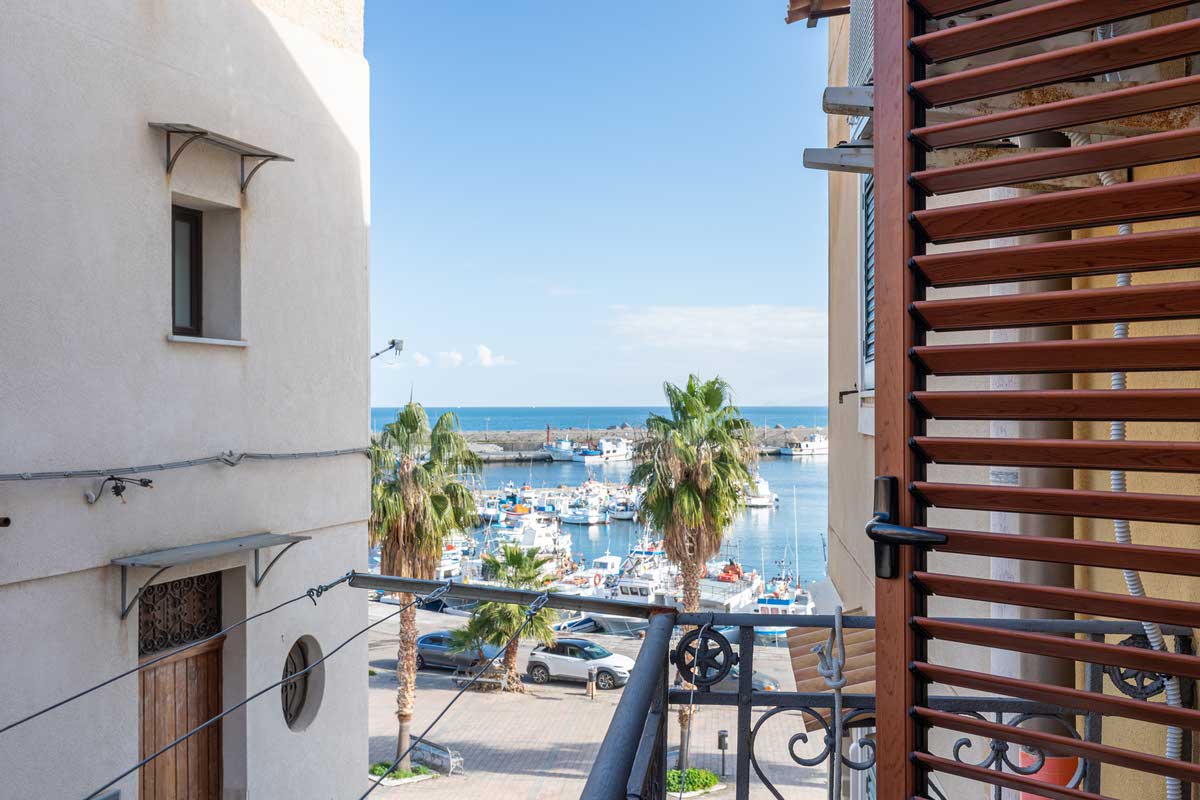 Principe del Mare
Solemar Sicilia – Principe del Mare was recently purchased by a German family who, like so many in recent years, dreamt of making a little corner of Sicily their own. Even when life takes them elsewhere they're still ever-present – they named the twin apartments of the Principe del Mare after one another: Rinaldo and Angelica.
Solemar Sicilia – Principe del mare is a pair of holiday homes located directly on the sea in the quaint harbour of Santa Flavia / Porticello.
The two flats of Solemar Sicilia – Principe del Mare are totally independent, save for a a shared terrace which offers both sets of guests a panoramic view of the town and sea.
Each contains a double bedroom, a living room with a single sofa bed, a bathroom with a shower and a small kitchenette equipped with a fridge and a microwave.
In the flat you'll also find all the information you could need to discover the area through local eyes, with organised excursions, boat trips, diving schools, guided tours all in plentiful supply.
Porticello is a clean, characterful and welcoming village. If you've imagined discovering the authentic Sicilian way of life, this is the perfect destination for you. A variety of beautiful beaches and coves are at hand, and attractions like the archaeological area of Solunto and Bagheria, the city of villas, are just around the corner. Something for every kind of holiday day.
Getting There
You can arrive with ease from Palermo's Falcone-Borsellino airport by taking a bus or train to Palermo Centrale station, and a train from there to Santa Flavia (identified as "S. Flavia" on Trenitalia's easy-to-use automatic ticket machines). This regional stop is about a ten minute walk from our accommodation.
Should you prefer to book a private transfer please contact us and we will be happy to arrange for you to be delivered from the terminal straight to our front door. Prices start from €55 each way.
Finally, if travelling by your own car, on-street parking is readily available directly outside the apartment.
Solemar Sicilia – Principe del Mare has everything you need for a magical Sicilian stay: panoramic views, gorgeous location and every comfort you need for the perfect holiday.