from 45

€

/night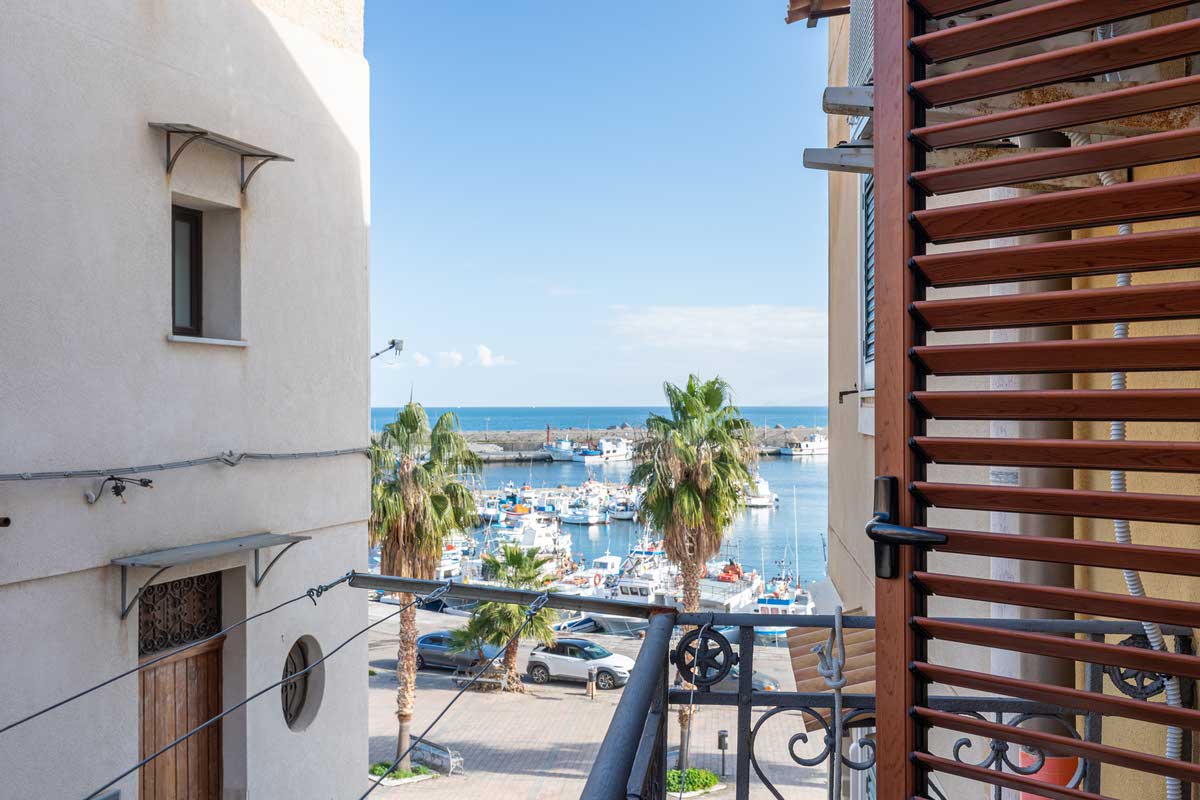 Principe del Mare
Solemar Sicilia – Principe del Mare was recently purchased by a German family who, like so many in recent years, dreamt of making a little corner of Sicily their own. Even when life takes them elsewhere they're still ever-present – they named the twin apartments of the Principe del Mare after one another: Rinaldo and Angelica.
Solemar Sicilia – Principe del mare is a pair of holiday homes located directly on the sea in the quaint harbour of Santa Flavia / Porticello.
The two flats of Solemar Sicilia – Principe del Mare are totally independent, save for a a shared terrace which offers both sets of guests a panoramic view of the town and sea.
Each contains a double bedroom, a living room with a single sofa bed, a bathroom with a shower and a small kitchenette equipped with a fridge and a microwave.
In the flat you'll also find all the information you could need to discover the area through local eyes, with organised excursions, boat trips, diving schools, guided tours all in plentiful supply.
The individual apartments
Principe del Mare offers these single apartments:
Porticello – Experience the tradition of a Sicilian fishing village
Porticello is a small community just east of Palermo, directly on the sea. As you would expect from its picturesque location, the harbour is the beating heart of Porticello. All day long you'll find fishermen setting out in search of the day's catch, ferrying their precious cargo to the quayside fish market and taking time to tend to their nets. All the while colourful fishing boats and small fishing boats bob and sway like tiny rays of sunlight reflected on the gentle waves.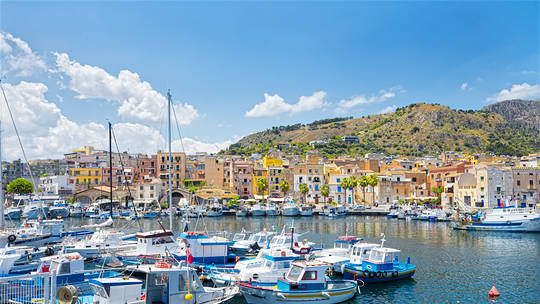 The locals are very proud of their fishing heritage. As you can imagine, you'll never be stuck for a new fish restaurant to try, with the endless variety of their seafood platters. Or perhaps you'd prefer to buy your own in the timeless market and try your hand at preparing it like a true local.
The village radiates charm, but you'll find the evening atmosphere livelier than you might expect, thanks to the presence of several popular bars and pubs. Watch the sun go down with a seafront aperitivo, or simply soak up the sights and sounds as you stroll along the picturesque harbourfront promenade.
The small beach, a real local secret, is only 700 metres away. The crystal clear water will plead with you to take a refreshing dip, at any time of the day and very nearly any time of the year.
Close at hand, the nature reserve of Monte Catalfano and the archaeological site of Solunto are your gateway to the natural and historical treasures of the region.
The railway station of Santa Flavia-Solunto-Porticello is just over a kilometre away. Trains from here will bring you to the centre of Palermo in just 20 minutes.