from 60

€

/night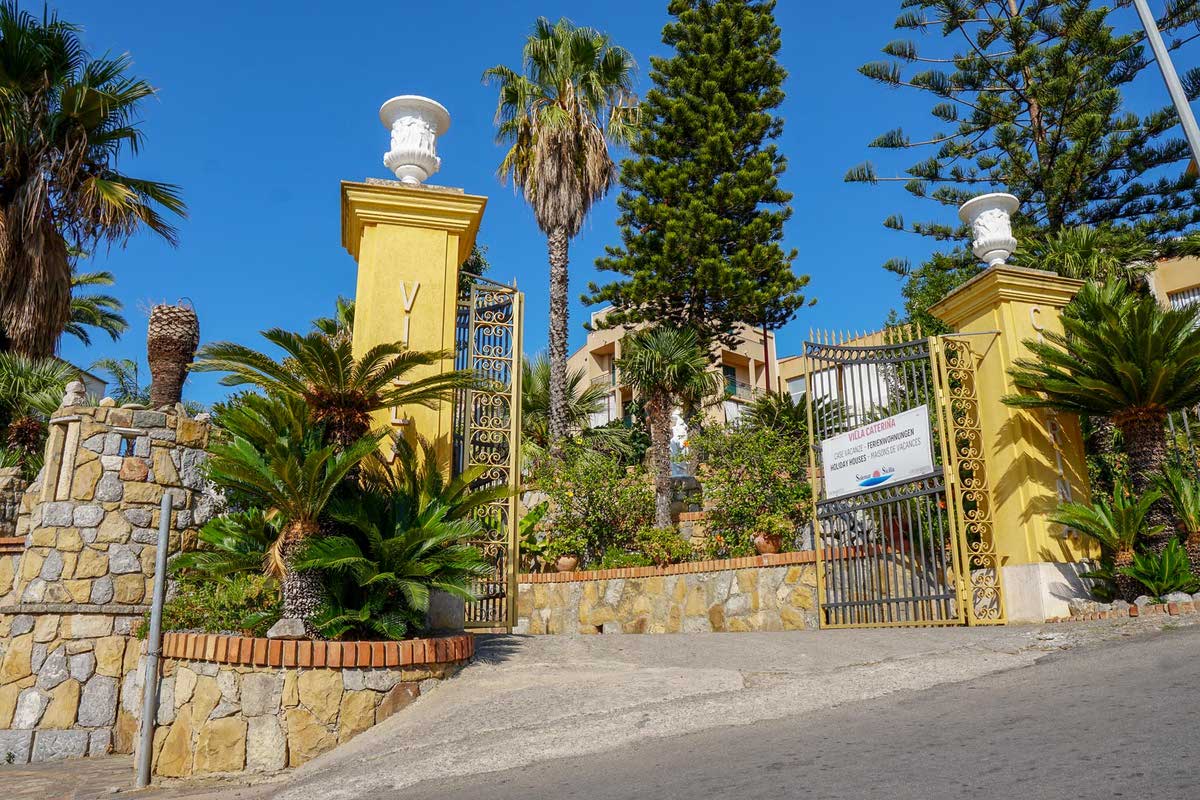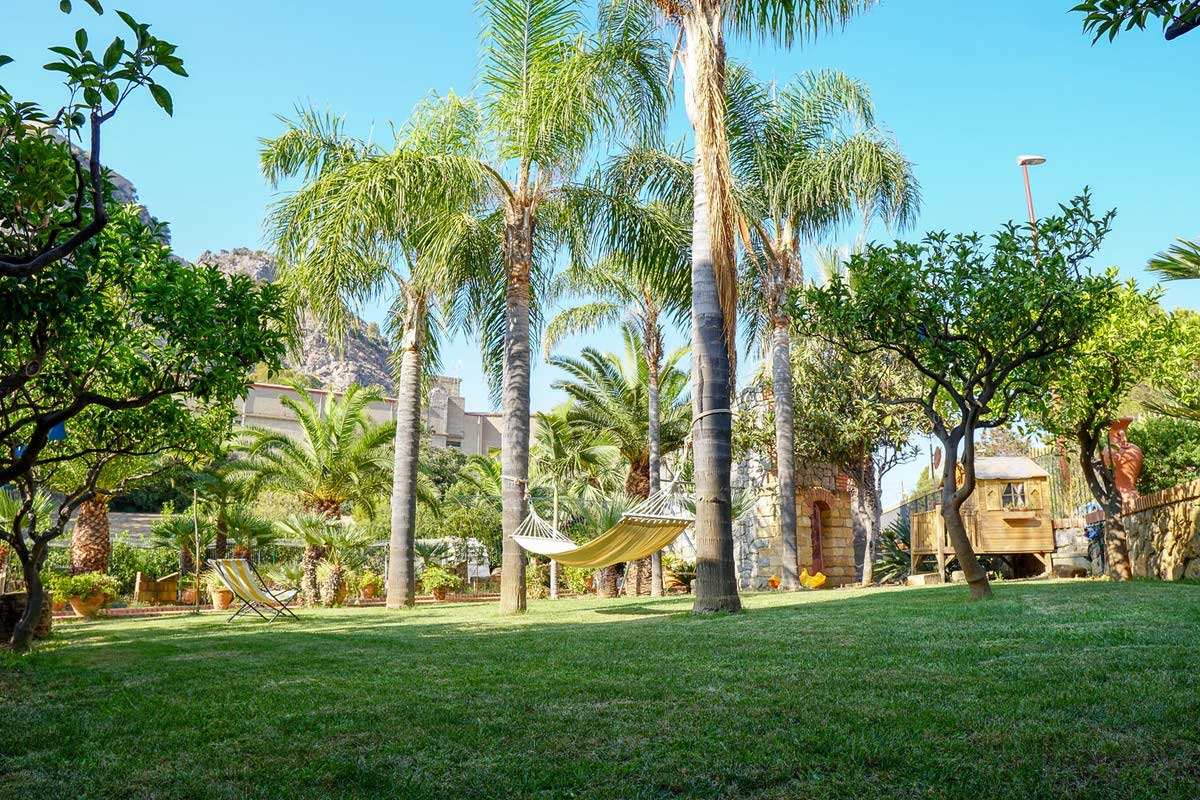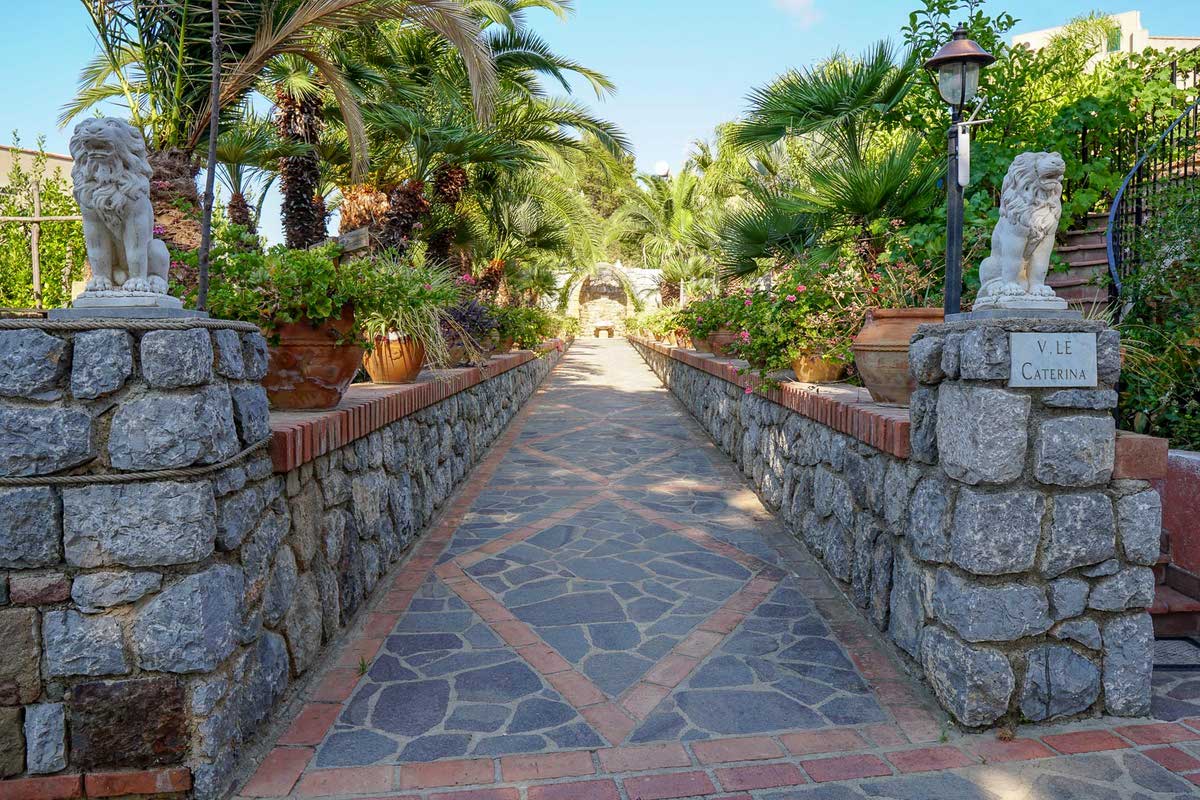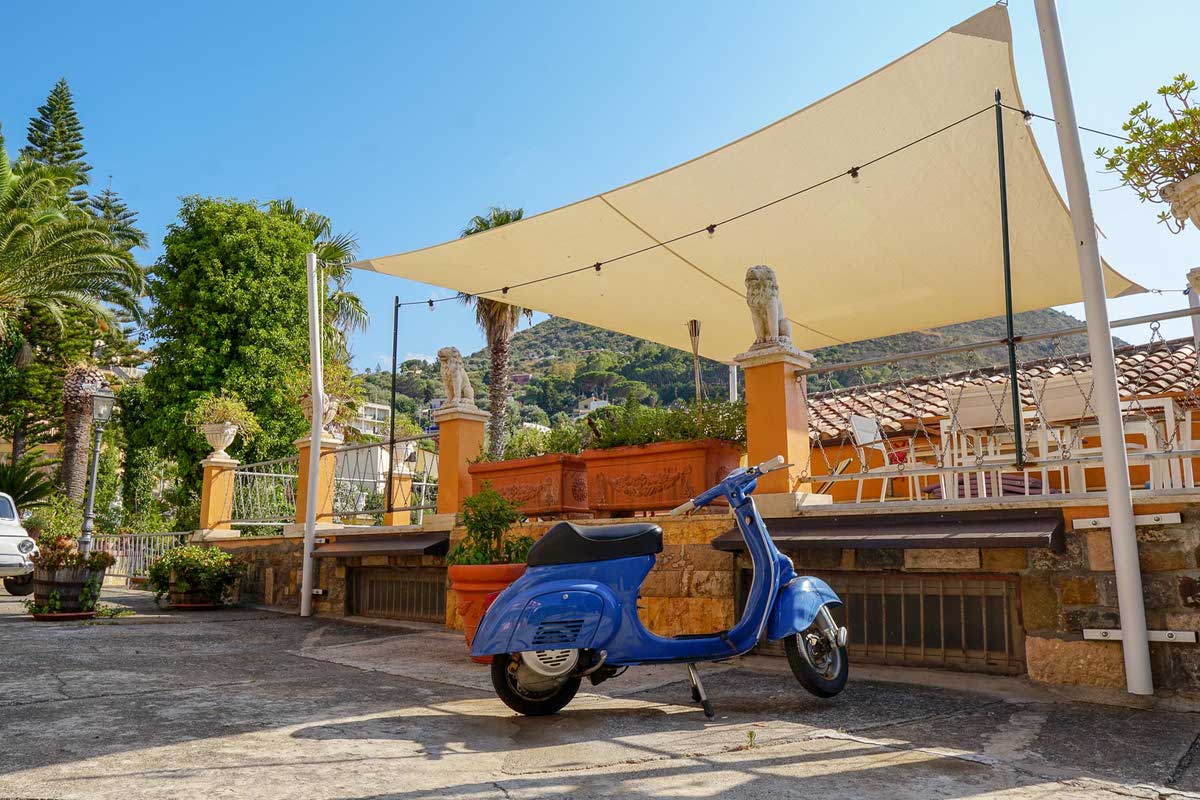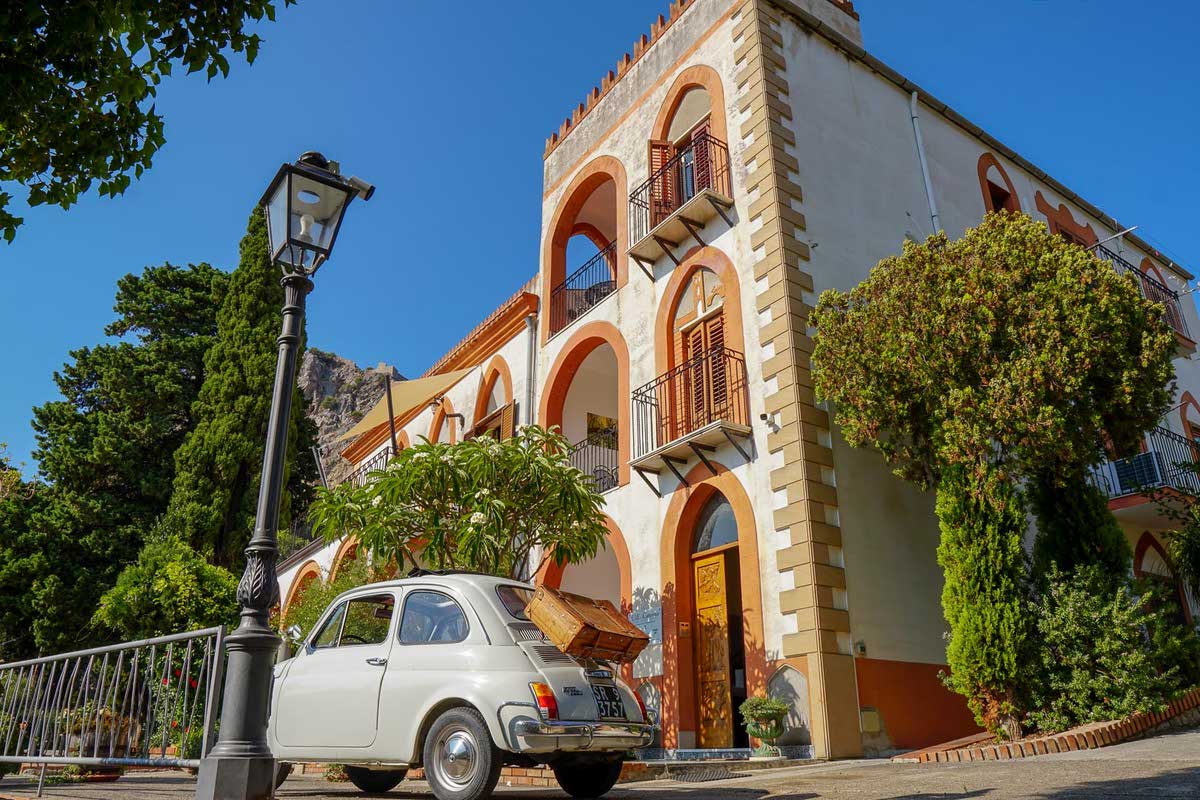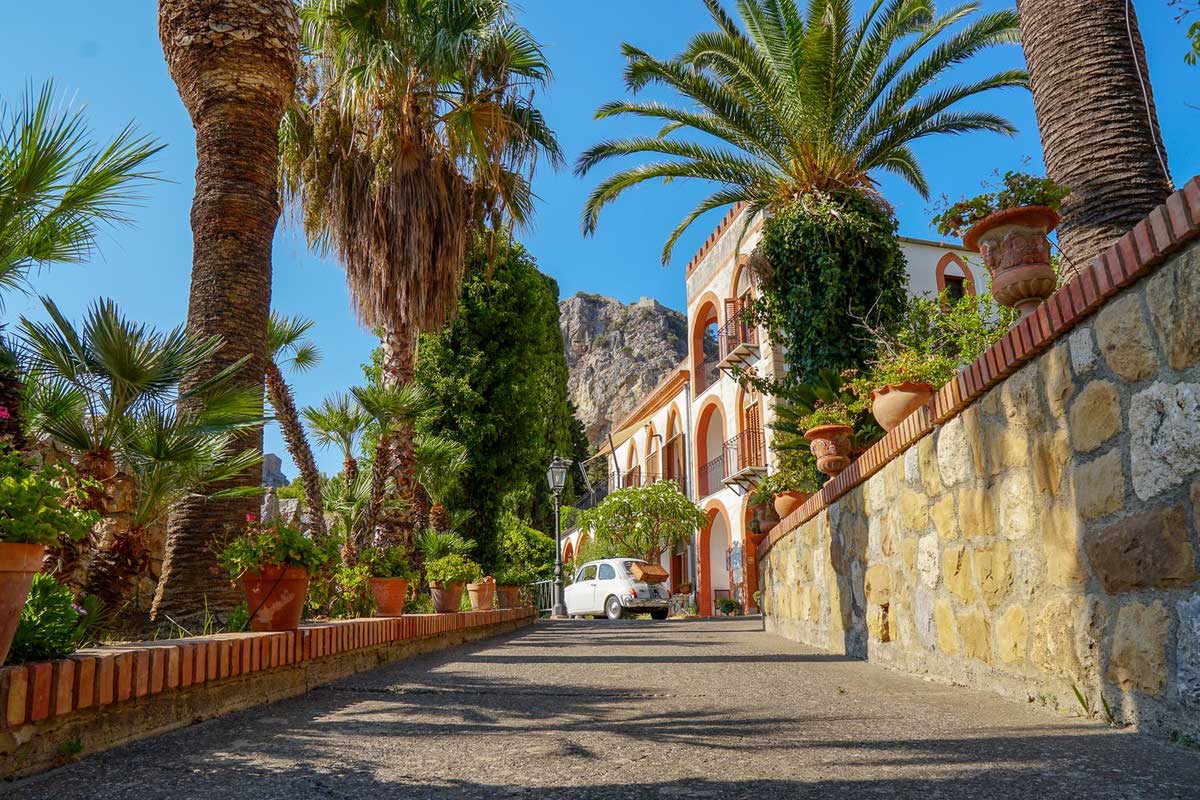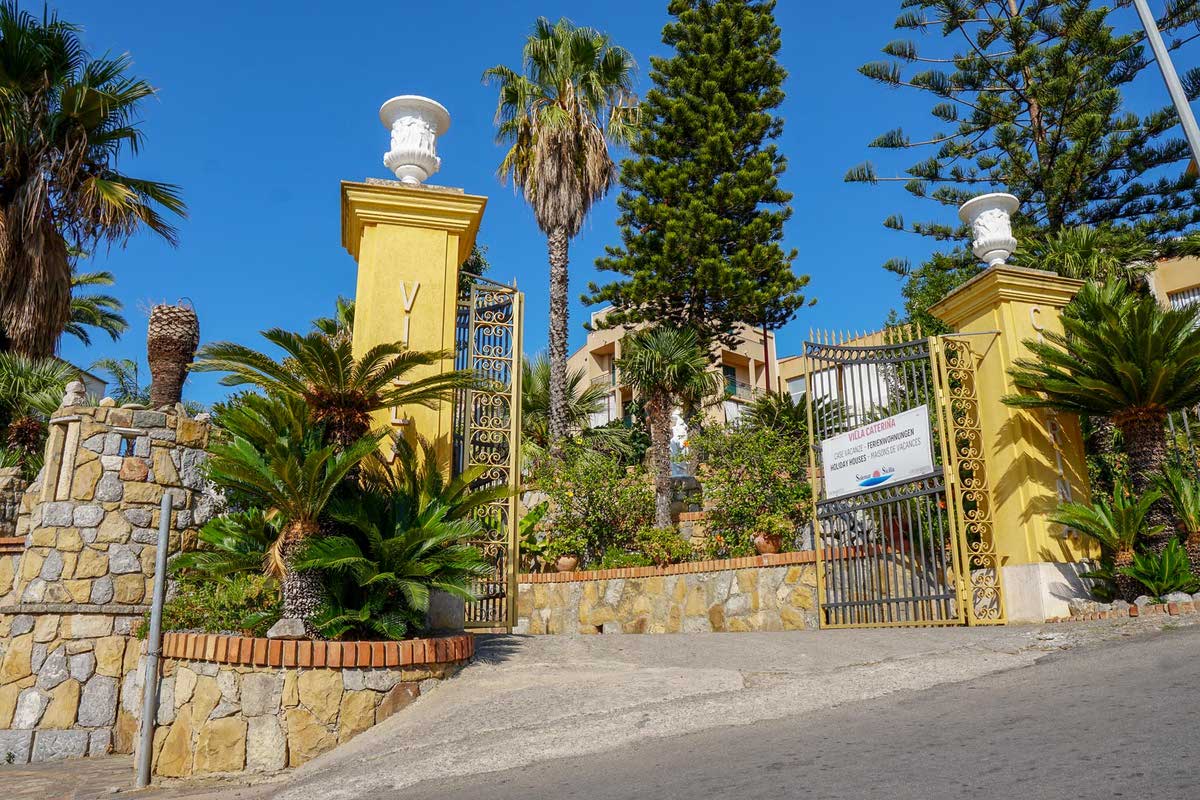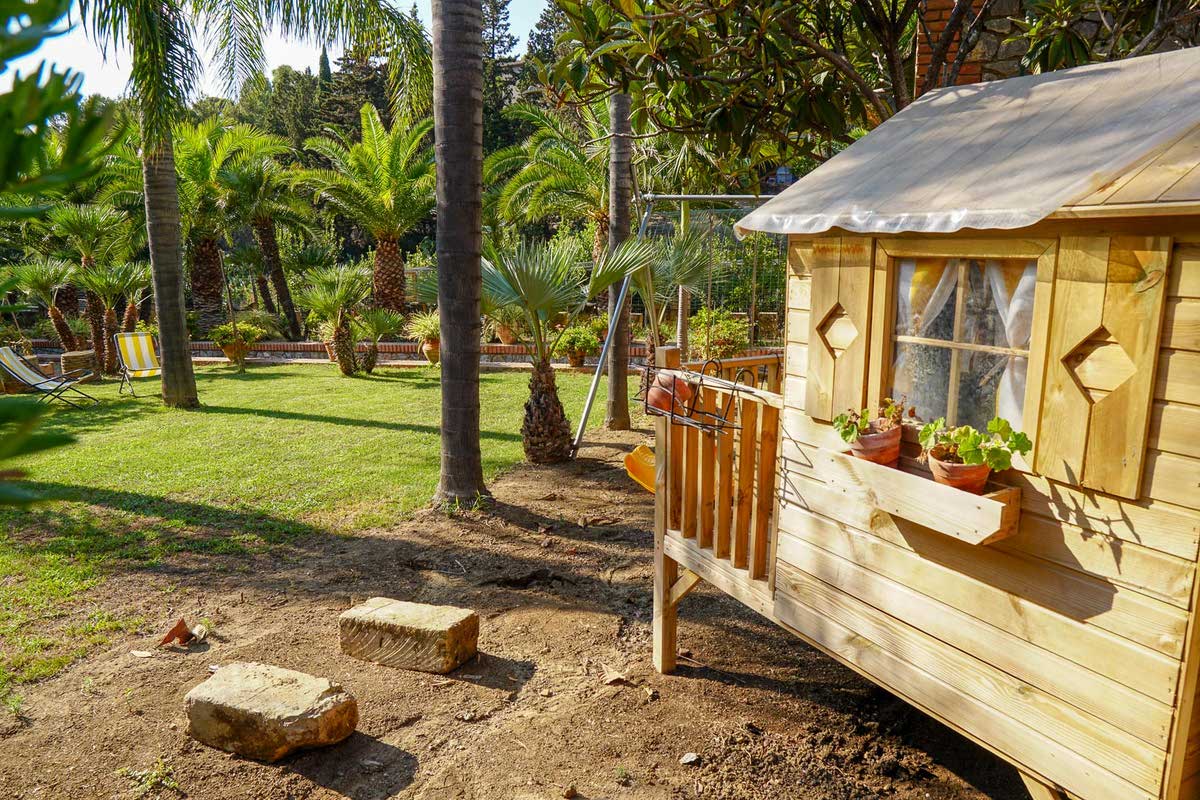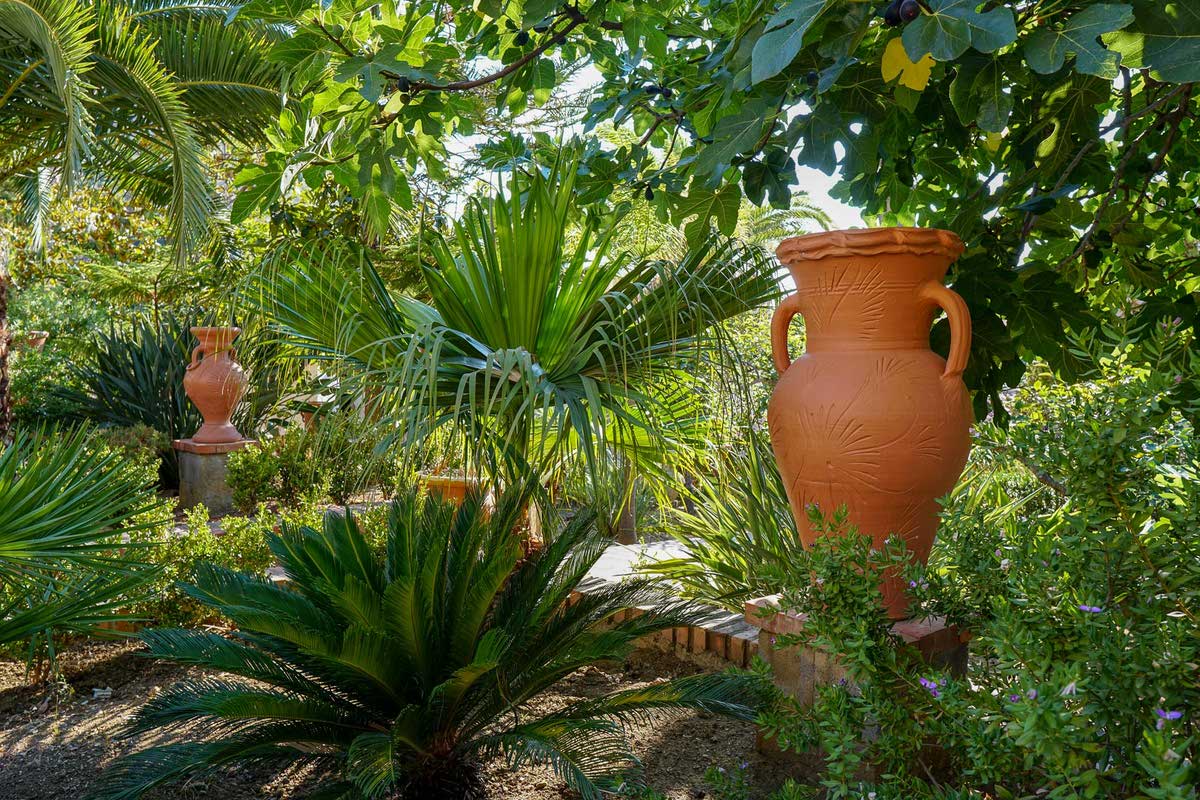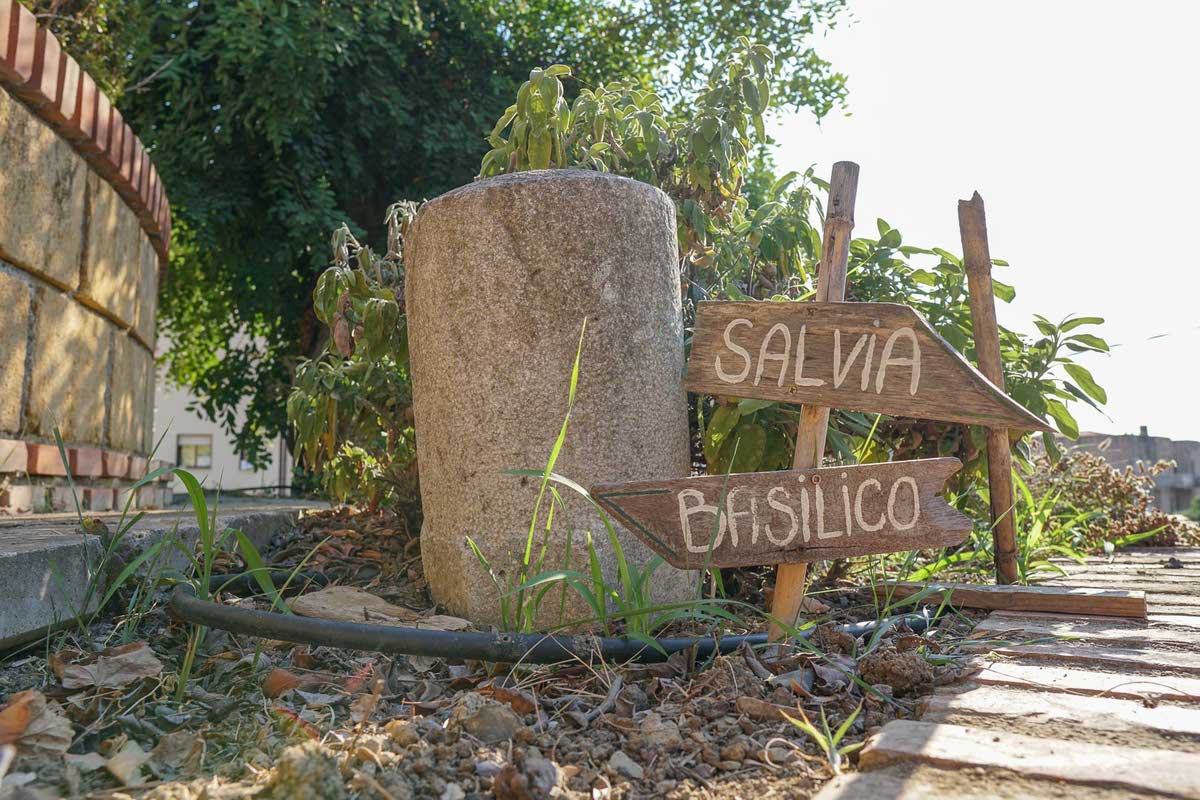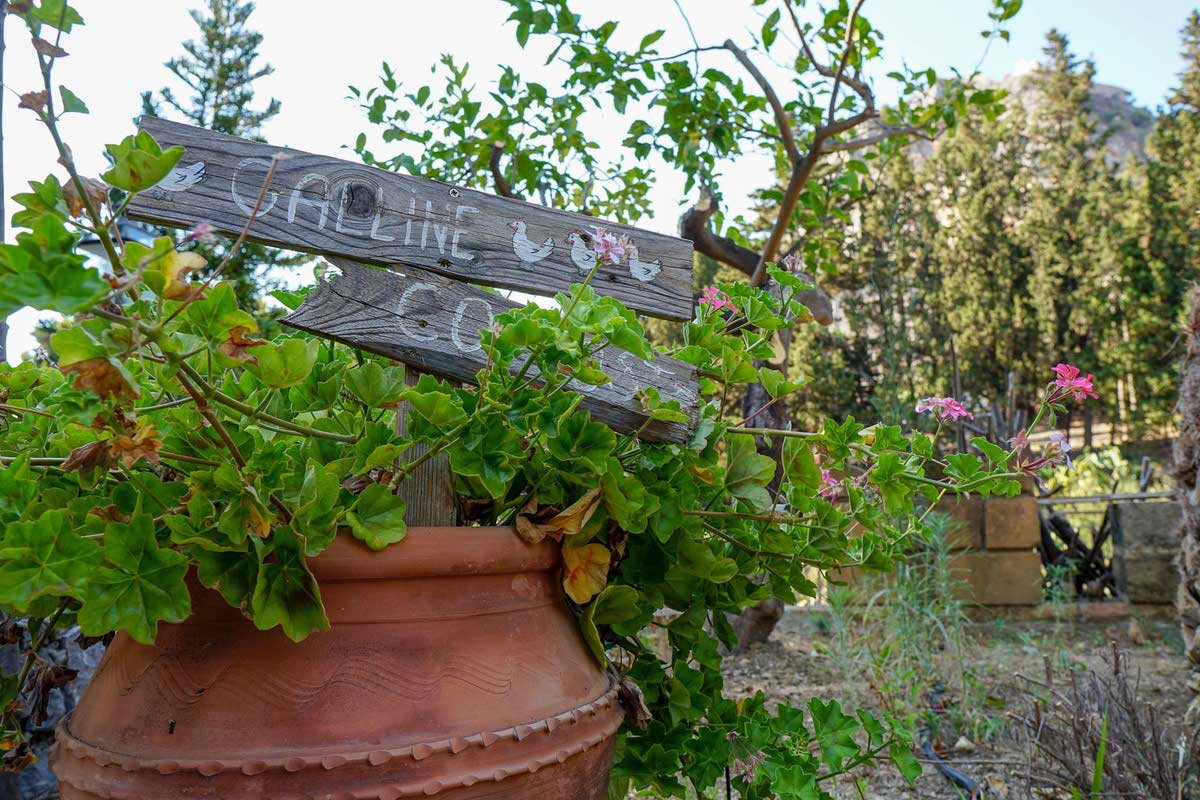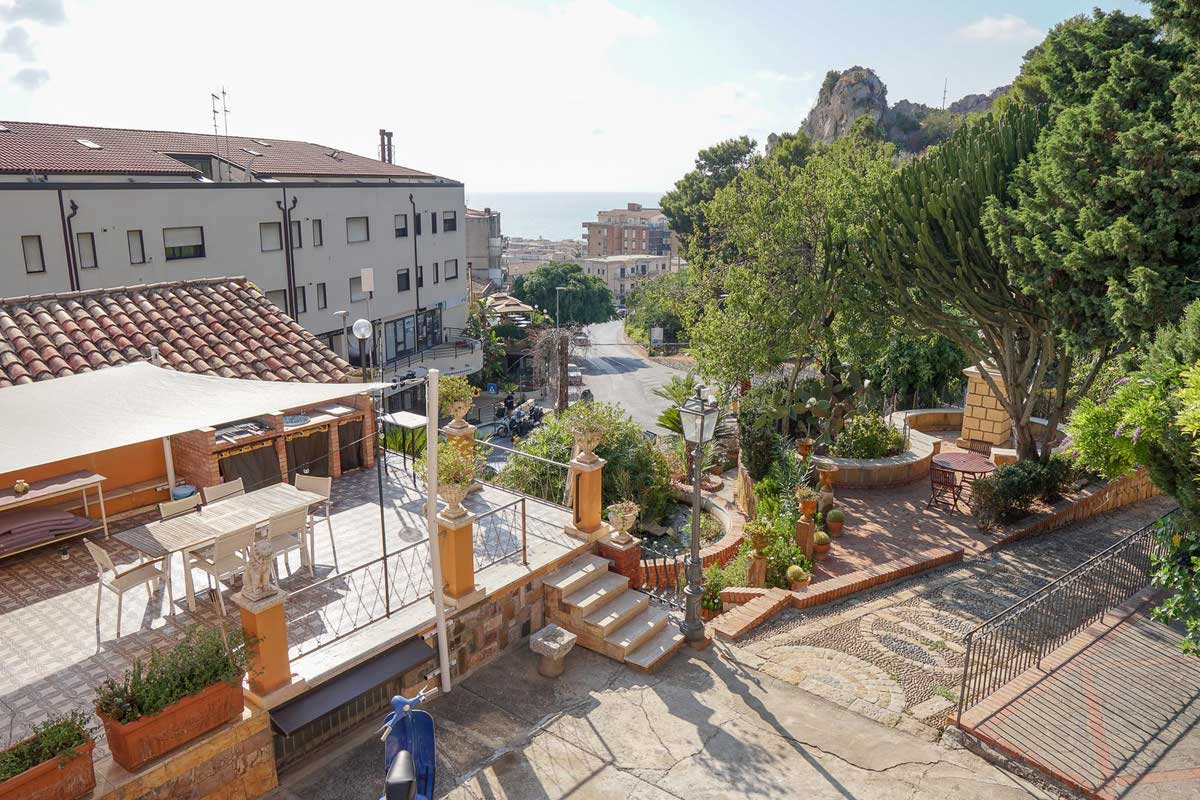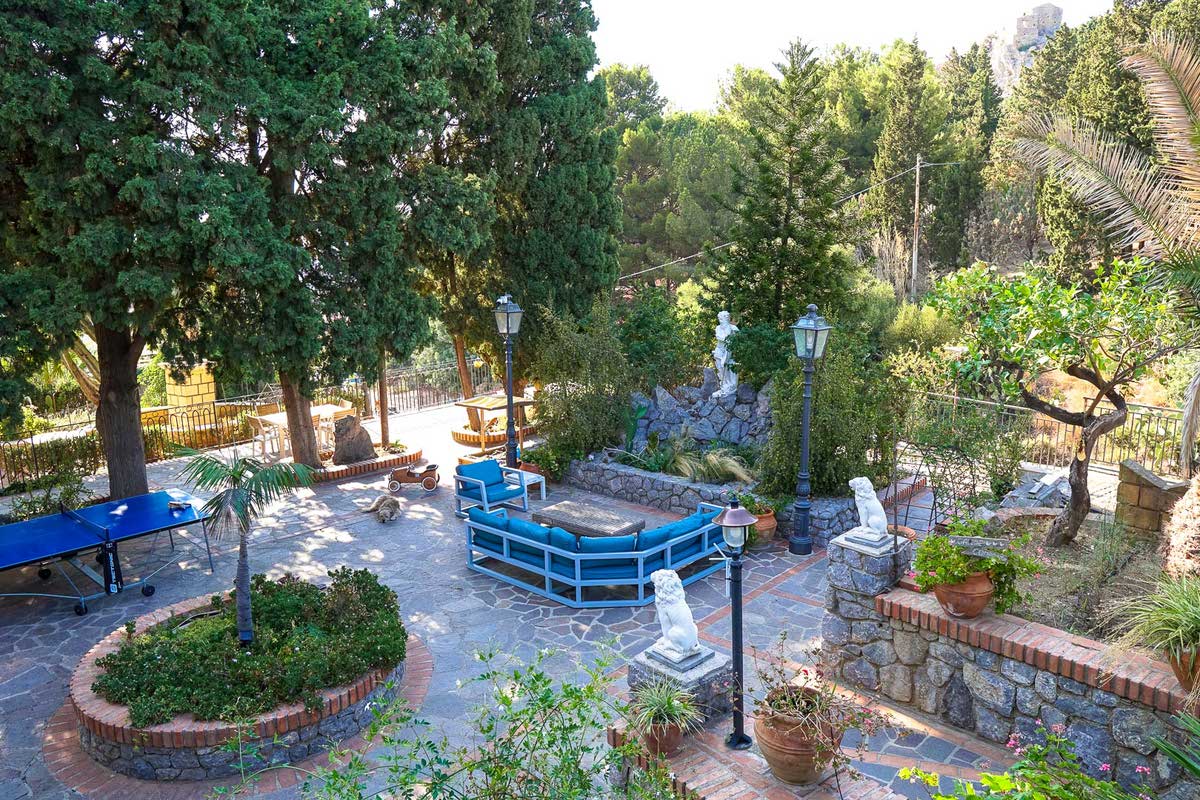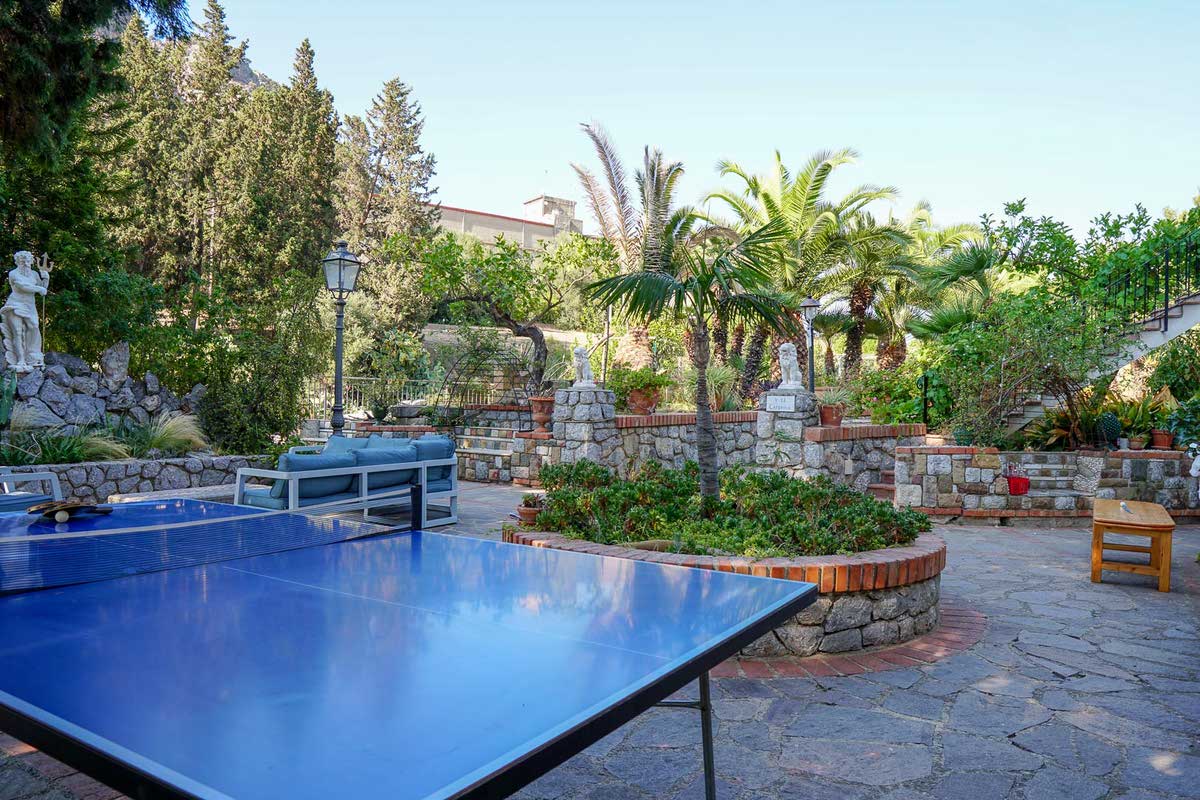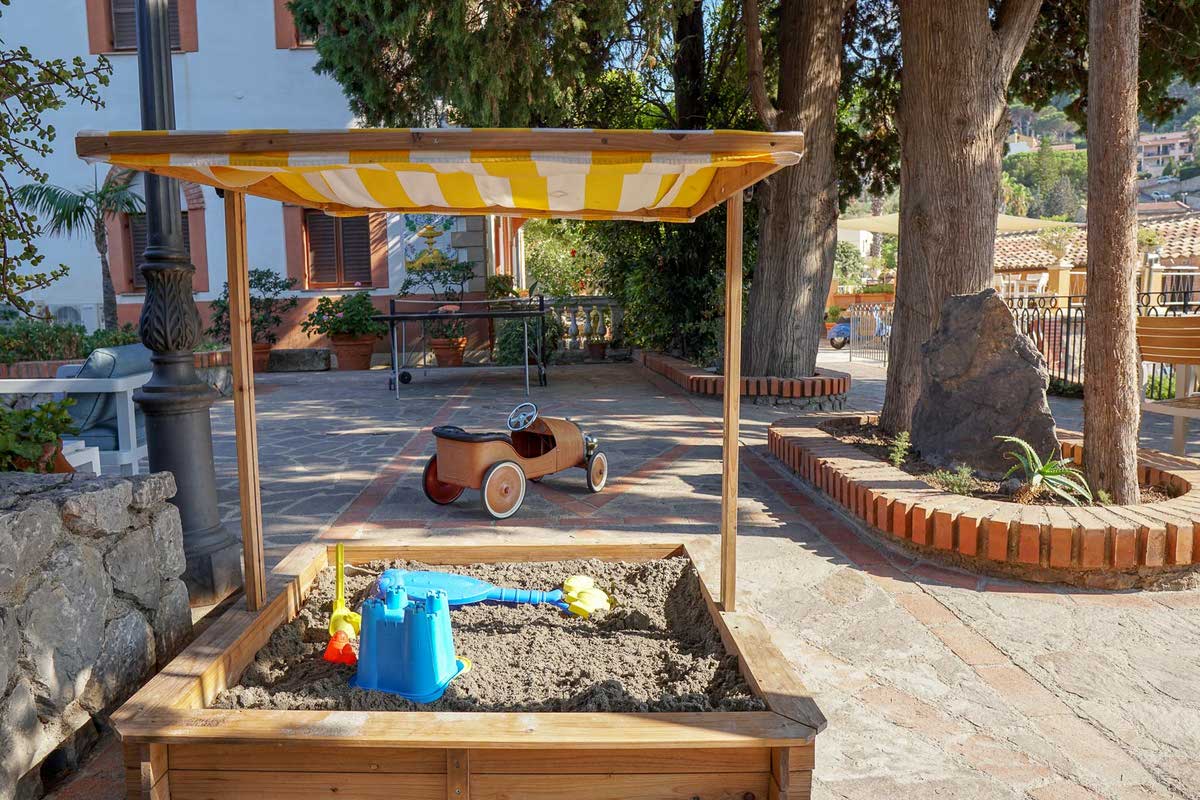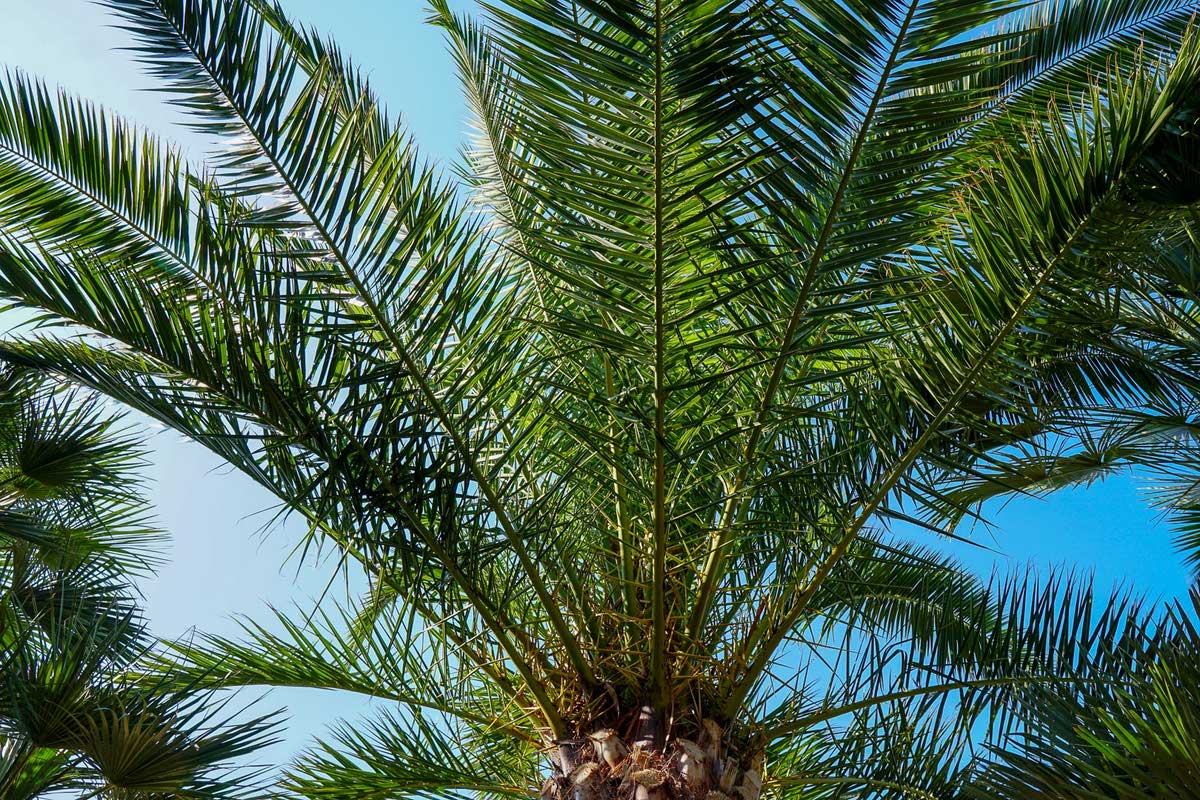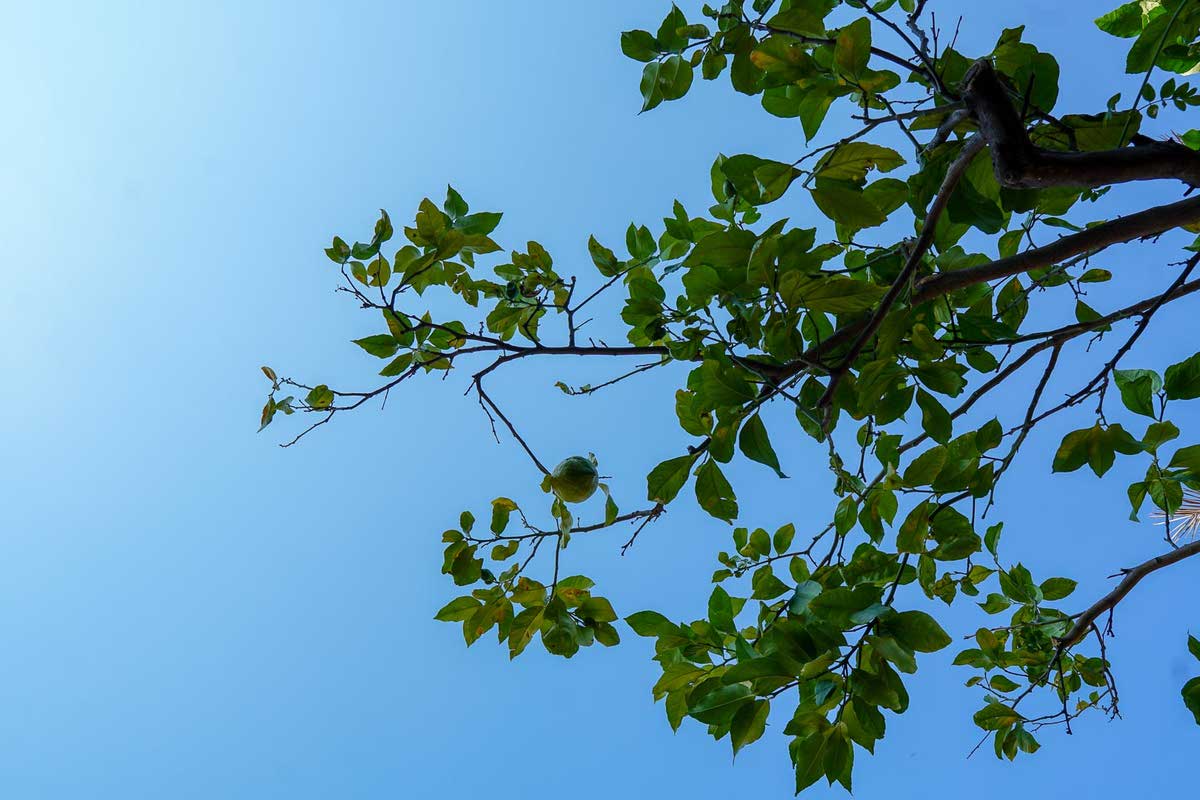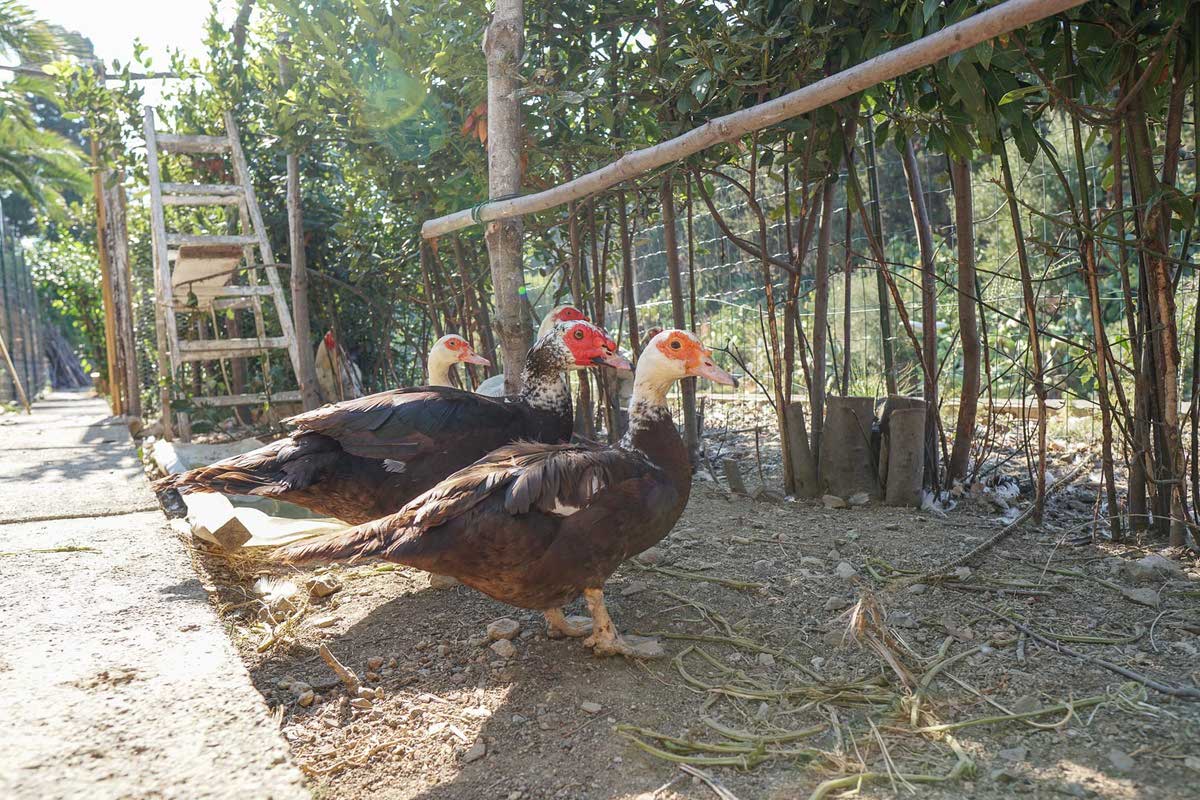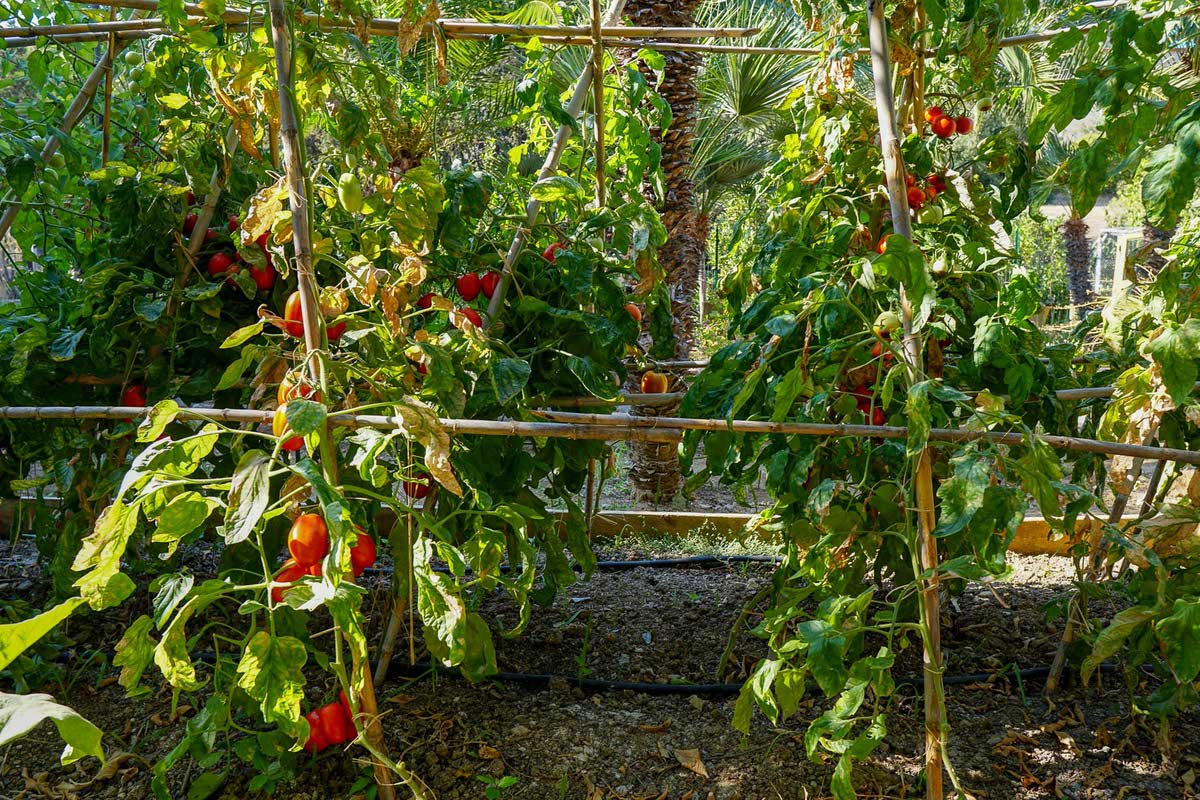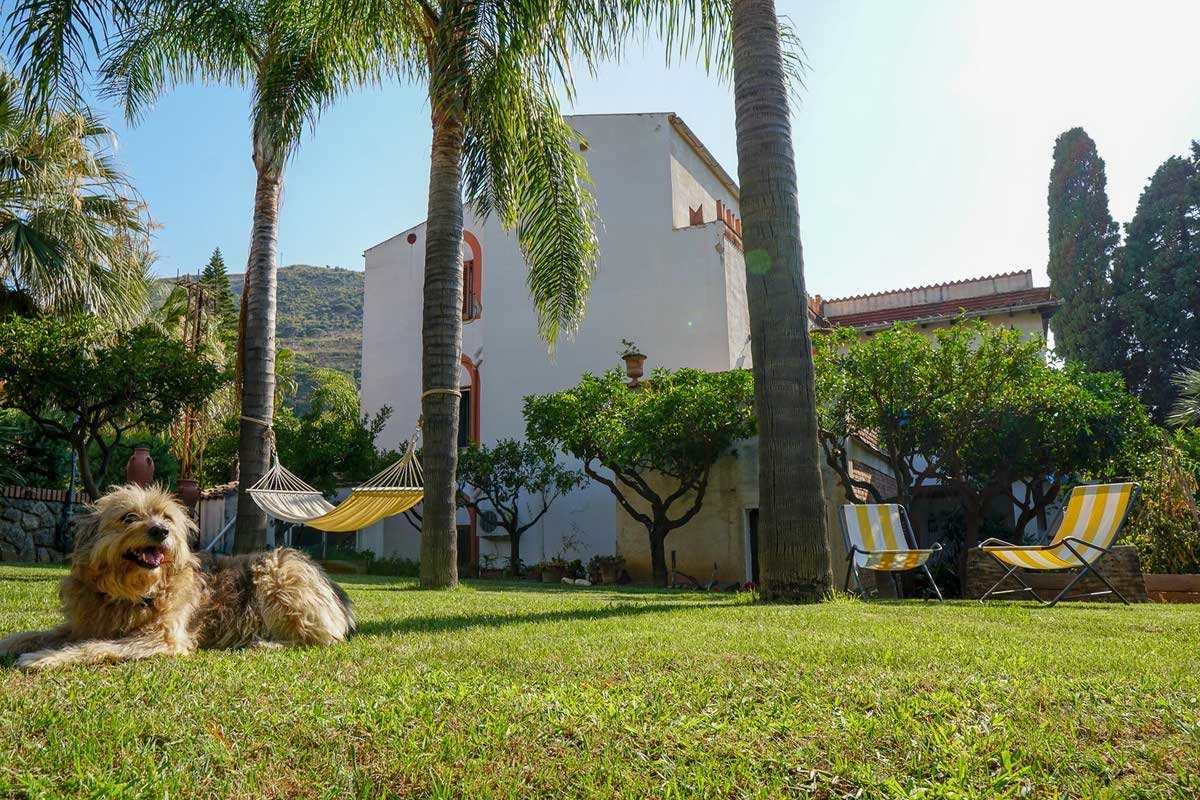 Villa Caterina
Large villa in traditional style
On the edge of the old town
5 indipendent apartments
Large Mediterranean garden
Train station only 900m away
Position on Google Maps ⇒
Entrance on Google Street View ⇒
At a distance of only 800 meters from the lustrous, sandy beaches of Cefalù and surrounded by private gardens rich with exotic plantlife and local flora, Villa Caterina stands as one of Cefalù's most remarkable buildings, dating back to the earliest years of the twentieth century.
An unconventional structure with military-style towers and a striking combination of vibrant colors and durable materials, Villa Caterina stands above the town as if extending a blanket of protection, comfort, and security. Its perfect central location places it within easy reach of authentic local restaurants, pubs and cafés, and local stores for all day-to-day essentials. Old Town Cefalù, the town's historic center, is scarcely 700 meters away, comfortably reachable on foot.
The holiday lettings in Villa Caterina are all recently restored, tastefully decorated, and very well-maintained. The rooms offer a comfortable, restful environment where you can rejuvenate after a busy day of travel or a long, languid day at the beach. Kitchens and bathrooms are spacious and well-equipped. An excellent seaview awaits you at Villa Caterina, as well as a stately portico leading to the garden where one can enjoy quiet romantic evenings by candlelight. Two-room and three-room apartments are available. All have air conditioning.
Villa Caterina is the perfect entrée to Cefalù, the quiet jewel of northern Sicily.
The individual apartments
Villa Caterina offers these single apartments:
Cefalù – The most beautiful beach in Sicily
The beach of Cefalù is known throughout the world, and not only for its two kilometres of fine golden sand. From the island's indigenous people who settled here almost three thousand years ago, to the Greeks who gave it its classical name, the Carthaginians and Romans who arrived later, and the Normans who settled in the eleventh century, this sunny promontory in the shade of a distinctive rocky outcrop has been treasured by all who set eyes on it. This is truly a town to love at first sight.
Much of the Cefalù we see today is a direct remainder of that mediaeval town, including the spectacular Arab-Norman cathedral, designated a World Heritage Site by UNESCO. These days recognised for its star turn as a backdrop to films like Cinema Paradiso, Indiana Jones and the HBO TV series White Lotus, the town manages to be both a deeply traditional fishing community and a tourist magnet whose doors are open to the world.
Flanked on one side by the blue Tyrrhenian Sea, Cefalù is also the gateway to the Madonie Natural Park. The fertile hills and mountainous peaks of the second largest nature reserve in Sicily rise up like a green carpet from the yellow sands of this timeless paradise. With picturesque highways and footpaths to explore for every day of the year, the stunning range is also dotted with historic villages and fascinating fortified towns.
The pristine water is comfortable for bathing well into the winter months, and the Madonie even offers opportunities to ski and snowboard on its highest slopes. Cefalù is both a beach resort and an adventure holiday rolled into one.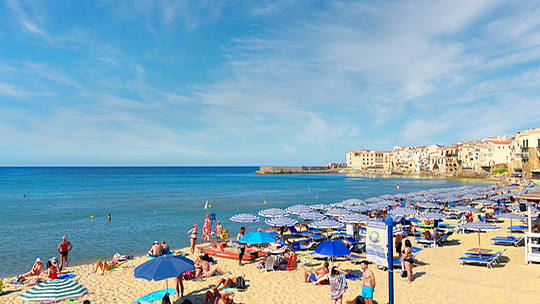 Learn Italian in Sicily at Solemar Academy Cefalù
If you want to know your Dolce Vita from your Dante, get to know the local cuisine in its own language or just impress the locals when you order your morning cappuccino, Cefalù offers the perfect place to learn Italian on holiday. Solemar Academy – regarded as the top language school in Sicily – offers personalised courses and an exciting programme of social and cultural activities.
While the summer is obviously fabulous in this sunny corner of the Mediterranean, if you plan to take a longer language course we find it is actually best to come in winter. You'll find prices a fraction of what they would be in July or August, the life of the town much more quintessentially Sicilian away from the tourist crowds, and long sunny autumns that blend almost directly into spring.