Pamper yourself with a luxury escape to an exclusive villa
Sicily, the island of stories and sunshine, is the perfect place to discover rich culture and natural beauty on a truly unique vacation far from the tourist crowds.
Our idyllic villas are secluded, peaceful and tastefully decorated. All feature spacious outdoor areas in which to unwind and make the most of that glorious climate.
Some are right alongside the crystal clear sea, others have private pools with ample terraces. Whichever you choose, you'll find yourself in a fabulous location for a reinvigorating family holiday.
If you are arriving by car, you can take it for granted that all of our villas offer secure off-street parking.
Villa Elis
from 200 €/night
Max. 6 guests ☀ Mongerbino ☀ Villa by the sea ☀ Large outdoor area
Your contact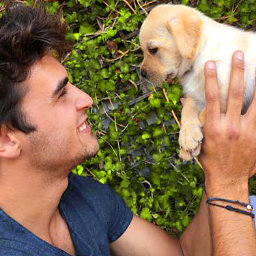 Fabian Gruessner
Tel: +39 091 956 608
Email: [email protected]
1. mother tongue: Italian
2. mother tongue: German