from 50

€

/night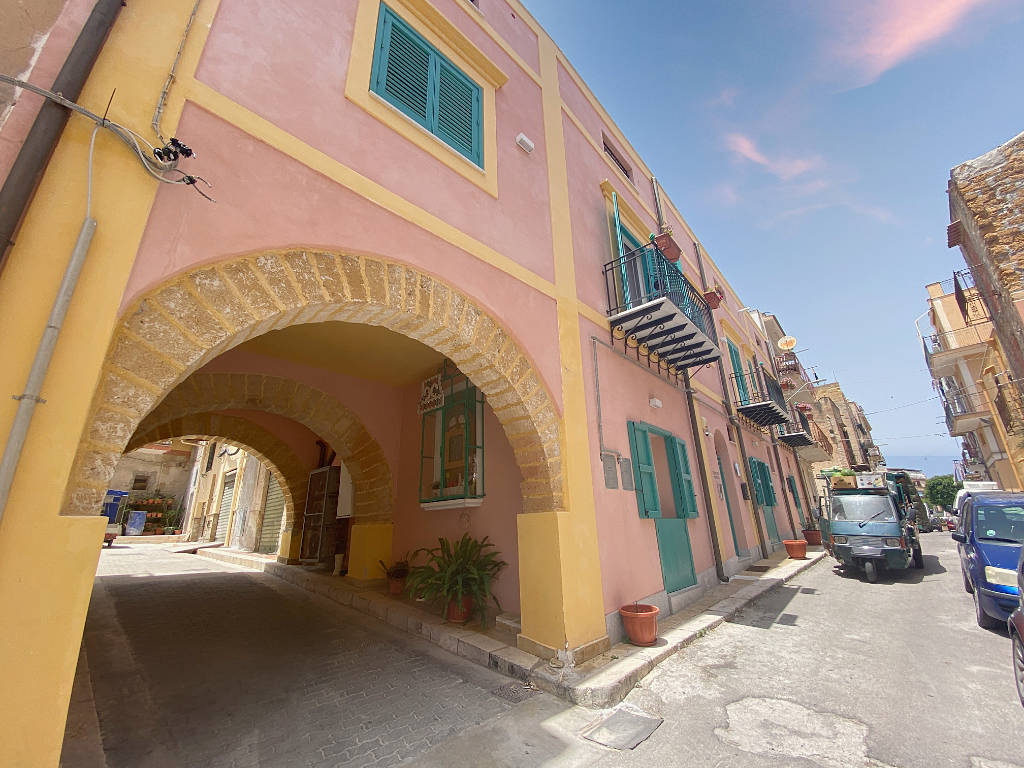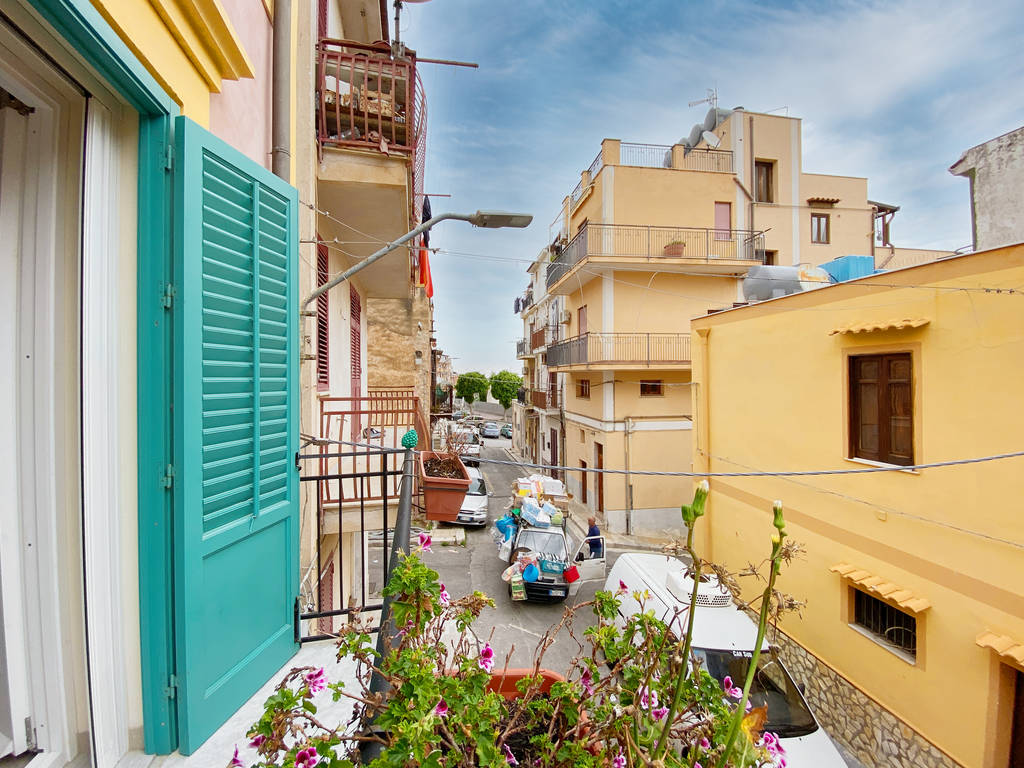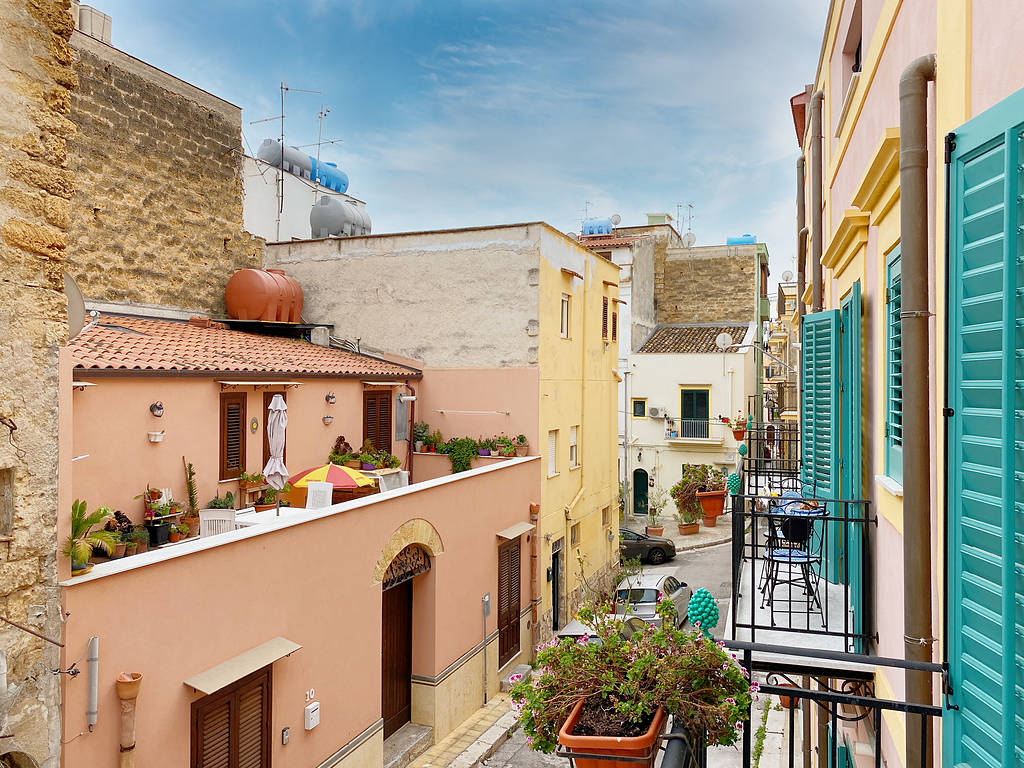 The Artist Holidays
3 modern apartments
In the middle of fishing village
Harbour just 200m away
Bars and restaurants "just around the corner"
Beach and cove just 600m away
Archaeological site Solunto 1km away
Station 1.4km away
Position on Google Maps ⇒
Lage auf Google Street View ⇒
At the heart of the small coastal town of Porticello is the colourful and beautifully renovated vacation complex known as 'The Artist Holidays'. The building has been restored with loving attention to detail and now radiates with all the charm of the historic fishing community in which it stands.
Furnished and decorated with a bright and welcoming charm worthy of the name, these spacious holiday homes blend local character with modern comfort. Slip away from the everyday world and immerse yourself in the timeless atmosphere of an authentic Sicilian fishing village.
The individual apartments
The Artist Holidays offers these single apartments:
Porticello – Experience the tradition of a Sicilian fishing village
Porticello is a small community just east of Palermo, directly on the sea. As you would expect from its picturesque location, the harbour is the beating heart of Porticello. All day long you'll find fishermen setting out in search of the day's catch, ferrying their precious cargo to the quayside fish market and taking time to tend to their nets. All the while colourful fishing boats and small fishing boats bob and sway like tiny rays of sunlight reflected on the gentle waves.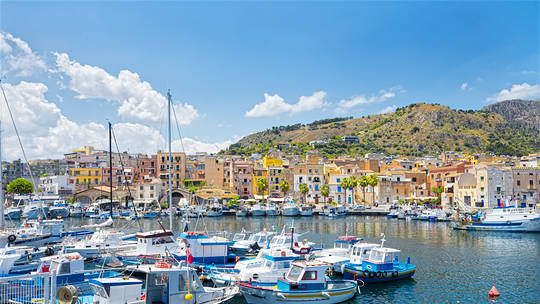 The locals are very proud of their fishing heritage. As you can imagine, you'll never be stuck for a new fish restaurant to try, with the endless variety of their seafood platters. Or perhaps you'd prefer to buy your own in the timeless market and try your hand at preparing it like a true local.
The village radiates charm, but you'll find the evening atmosphere livelier than you might expect, thanks to the presence of several popular bars and pubs. Watch the sun go down with a seafront aperitivo, or simply soak up the sights and sounds as you stroll along the picturesque harbourfront promenade.
The small beach, a real local secret, is only 700 metres away. The crystal clear water will plead with you to take a refreshing dip, at any time of the day and very nearly any time of the year.
Close at hand, the nature reserve of Monte Catalfano and the archaeological site of Solunto are your gateway to the natural and historical treasures of the region.
The railway station of Santa Flavia-Solunto-Porticello is just over a kilometre away. Trains from here will bring you to the centre of Palermo in just 20 minutes.
Details
City : Santa Flavia - Porticello