Homes for a Language Holiday
Think studying gets in the way of a good holiday? Let us persuade you otherwise…
What about a relaxed and informal Italian course on our sea-view terraces, under the pine trees of our residence Mer et Soleil or in the old town streets of Santa Flavia.
All wrapped up in time to practice your new language skills in the local restaurant!
Maybe you already know your dolce from your vita? We can recommend an short one-to-one course at our language school Solemar Academy in Cefalù.
We have the perfect accommodation for you.
Mer et Soleil
from 70 €/night
Mongerbino ☀ Directly by the sea ☀ Residence with 6 vacation homes ☀ Under pines…
Your contact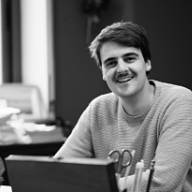 Valerio Gruessner
Tel: +39 0921 921 029
Email: [email protected]
1. mother tongue: Italian
2. mother tongue: German